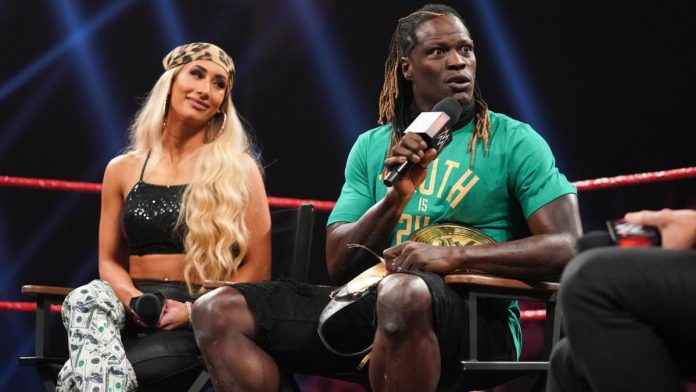 – Dave Meltzer of F4WOnline.com noted the following regarding Carmella and R-Truth being separated in the 2019 WWE Draft:
"If you remember the WWE 24/7 Title, the original idea came from the USA Network. It was like their idea which is funny because the original idea was 'what can we do for the third hour of Raw so they don't tune out.' Of course, within weeks the title had nothing to do with the third hour of Raw, but it is a USA Network idea."
"R-Truth had to stay there [on Raw], but because Corey Graves got moved to SmackDown, Carmella had to go there, so if you're wondering why they were broken up, that's the reason."
– As seen on RAW, Humberto Carrillo was Drafted in the 3rd round which surprised some fans. According to F4WOnline.com, there are plans for Carrillo to be groomed as a next generation Hispanic star in WWE and that's why he was drafted so early.