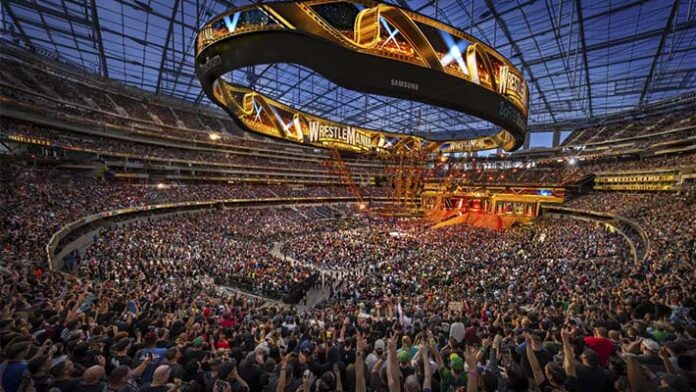 A lot of old trivia, highlights, and memories from the past decades always start to emerge in the pro wrestling world. Whether it is a single image, an article, or a social media post, some of these can truly spark a hot debate.
One such debate was sparked when a friend of mine re-shared a list of wrestlers and their salaries from the early 2000s. Somebody pointed out that some lower card stars were making more than Rob Van Dam, which did not really make any sense at all, despite Van Dam being injured for most of that particular year.
One other thing that struck me was the sheer fact that not everyone had a first-class flight or a four-star hotel; which is absolutely the norm on any union project in my field – the entertainment industry. This is why I decided to write about the strong belief I have that wrestling should have a union. And not just any union. I argue for the fact that any WWE or AEW star, or any wrestler that makes it onto a streaming or cable/network platform should be allowed to join SAG-AFTRA.
Before 2012, these were two different unions. SAG was the Screen Actors' Guild, and AFTRA was the American Federation of Television and Radio Artists. I joined the latter after acquiring a minimum amount of TV credits right before the two merged. I would argue that wrestlers on TV or any internet streaming platform be allowed to join this union.
As an actor, when I am booked to work on a project that requires me to fly out, I never pay out of my own pocket. BIG no no. The perks of SAG-AFTRA, under most circumstances, are first or business-class tickets (whichever is available on the given route); a suite or mini-suite (based on what is available in the area) in a 4-star hotel; ground transportation provided at all times, and bonuses paid when traveling a certain mileage outside of your home zone.
These are things that only a select few wrestlers get, believe it or not. Some use their resume as leverage for these things; others use their current position in the company to leverage their own current worth against what their own future worth may be. And that is why guys like Batista knew how to negotiate their contracts, raking in 3x what they should have been getting at that time.
When it comes to pay, and if we are to equate certain aspects of wrestling to certain aspects of acting, the way to look at it is – if you are a series regular, then you are either a champion, or in the circle of contenders for said championship.
If you are a recurring guest star, then you are either also in the circle of contenders for the title, or you are just making a huge name for yourself by squashing opponents left and right. Almost like Omos in his build-up with Brock.
There are two monster guest-stars right there. And then you have your Ali's, Elias's, your Rick Boogs. These are co-stars who are trying to do what they can to make it on to that big scene again, and they are doing very well at it in my opinion.
The reason I break all of these down is that my union protects the rates that are paid for each of these categories. Minimum for a series regular on a show today is $35,000-60,000 per episode. Recurring guest stars get no less than $8000 minimum per episode. Co-Stars make minimum of $1200 per episode.
In mainstream professional wrestling, these lines are blurred and just because you are a star does not mean you will automatically be treated like one. A great example of this is when Chris Jericho won the Undisputed Titles, that night he paid for his own hotel. That is not how it would happen had he been in a union.
In conclusion, the most obvious way that wrestling and Hollywood are not similar is how each respectively treats their own. Hollywood treats principal actors like gold. I explain to non wrestling fans -that laugh at my love for this sport and this art- that wrestlers work much harder than actors do to truly get to the top. They put their bodies on the line day in and day out and sometimes they never ever make it to the top. And while actors work hard, remain patient, and do our work until the big break – which does come if committed – wrestlers risk their lives every night in hopes of getting a taste of some WWE action.
What do you think? Share your thoughts, opinions, feedback, and anything else that was raised on Twitter @PWMania and Facebook.com/PWMania.