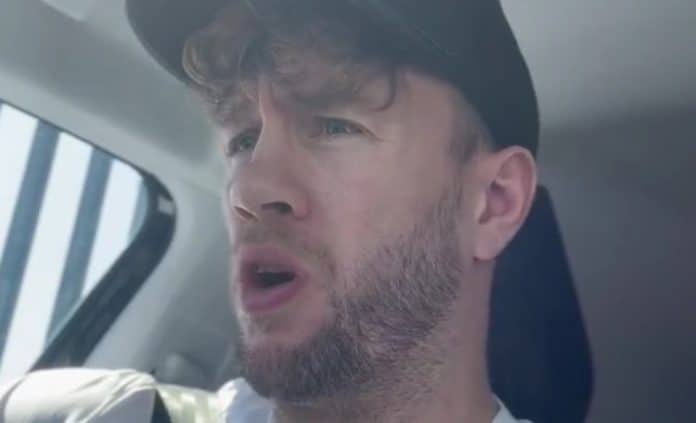 Will Ospreay recently spoke with Fightful for an in-depth interview covering all things pro wrestling.
During the discussion, the decorated international pro wrestling star spoke about Hiroshi Tanahashi, his past match against the Japanese legend and his rivalry and past battles with Kenny Omega.
Featured below are some of the highlights.
On Hiroshi Tanahashi: "There's nothing but respect for the guy. This house that I live in is mainly because of the work he'd done with New Japan when they were about to file for bankruptcy. The company put all of their weight on his shoulders and he swam with it, carved a mountain with it. He's done incredible things. So I do have the utmost respect for him. I remember when I faced him last."
On his past G1 Climax Tournament showdown with Tanahashi: "I've only wrestled him once, it was in the G1. I was able to score the win. I remember going head to head with him and I've always loved his saying his 'attack for the next generation.' I remember saying, I think the words were, 'You can lay down your sword. I'll take the load now.' I think he took it as a little bit of, 'Hey, you think I'm retiring, slow it down, I'm not.' I can imagine in his eyes, maybe I've dropped the ball at times when I needed to carry the company and maybe he's got some type of heat towards me. I don't know. I don't talk to him ever. I'm just letting him know the respect is there. But this is business. This is bigger than Tanahashi. This is about regaining pride."
On losing to Kenny Omega at Wrestle Kingdom 17: "I'm not going to say what legend it was, but as I'm walking past down the hallway, he grabbed my arm and said, 'Hey, make him remember what New Japan's all about.' It put a fire under my belly and I was like, 'Yeah, motherfucker. Let's go.' Then to get twenty minutes in and then my body wasn't working There was moments where I was coming back, but it wasn't there. I knew half-way in that match that I had lost. I just didn't want to go down, so I kept fighting. This for me is about regaining my pride, man. I felt awful after Wrestle Kingdom. I felt like I let down everybody, my boys in the United Empire, all the New Japan fans that allowed this guy who abandoned ship to come back and steal my property."
Check out the complete interview at Fightful.com.