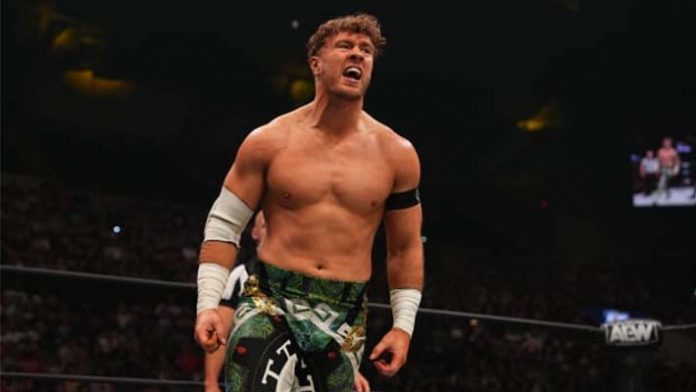 Will Ospreay suffered a shoulder injury in March during his New Japan Cup quarter-final match against Mark Davis. Despite being medically cleared to return last month, he is still suffering from an injury.
Ospreay defeated Hiroshi Tanahashi at NJPW Resurgence on Sunday to advance to the next round of the IWGP United States Championship #1 Contender's Tournament.
He will face Lance Archer in Osaka on June 4 at NJPW Dominion to determine who will challenge AEW's Kenny Omega for the title at an unannounced event later that month, which is likely to be AEW x NJPW: Forbidden Door 2.
Dave Meltzer of Wrestling Observer Radio mentioned Ospreay has an AC joint injury in his right shoulder.
"He's hurting…I presume he's wrestling Lance Archer. I've heard nothing different. You know, which would be the June 4th match in the Winter faces Kenny Omega, presumably at Forbidden Door, if not in England or somewhere. He's AC joint injury in his right shoulder, and it's very painful. And what he was doing at the end of the match with Tanahashi was moving it around and everything that wasn't selling and that wasn't theatrics. He was hurting, and he didn't take time off, which I don't think he's going to do. It's not in great shape right now and I would you know the thing with the shoulder injuries is that I've seen guys just go and go and go and go and go on some of the shoulder injuries and if they don't take care of it, it becomes a really bad injury that that just gets you know that that it can be you know really bad," Meltzer stated.
(h/t to WrestlingNews.co for the transcription)