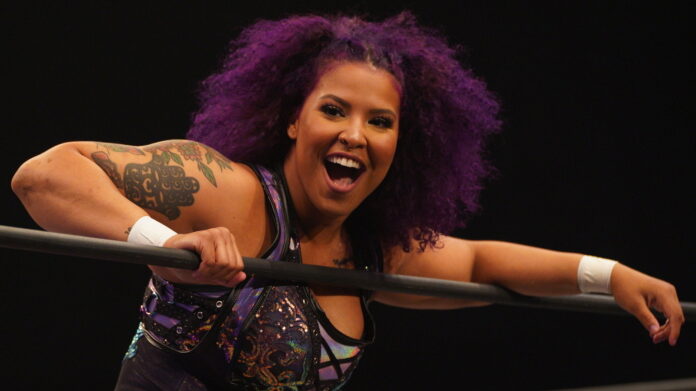 What does Willow Nightingale think of being paired with Ruby Soho in All Elite Wrestling?
During her recent appearance on "The Sessions with Renee Paquette," that is exactly what the women's wrestling star spoke about.
Featured below are some of the highlights from the discussion where she touches on this topic with her thoughts.
On how she followed Ruby Soho closely during her indie run and wanted to be just like her: "I've been loving it (tagging with Ruby Soho) because even from the first time, I don't remember it was I ran in on her match or she ran in — I think her return was her doing a run-in after my match. After, we got back to the locker room and she was like, oh, blah, blah, blah, 'This is how I felt about things.' I was like, 'Listen, I am not just a Ruby fan, I am a Heidi Lovelace fan.' When I started, she was like top indie darling girl, like one of the top and I was like, 'That is what I wanna be.'"
On teaming with Ruby Soho being an unexpected joy: "I wanna have that journey of putting on these killer matches and having this long history of wrestling before kind of blowing up on a national level and kind of seeing her work and knowing her as a person, what a sweetheart. Yes, absolutely (Ruby is a quality human) so, it's been a joy for me and I hope the same from her so it's been one of the surprising, unexpected joys of this job is being able to connect with someone I've looked up to like that."
Check out the complete Willow Nightingale interview from "The Sessions with Renee Paquette" podcast by visiting Apple.com. H/T to POST Wrestling for transcribing the above quotes.