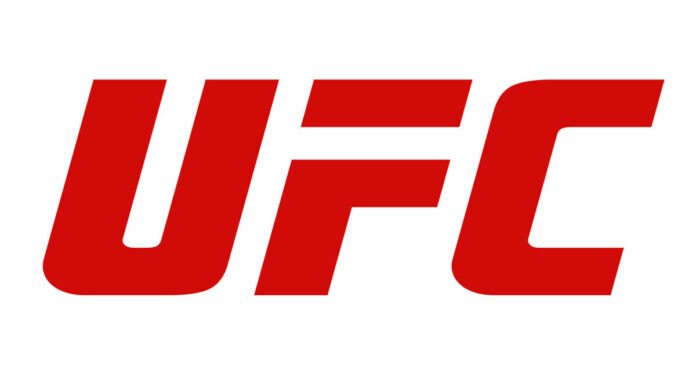 As sports attempt to return on some type of full scale, most of us just hope for the end of 2020, the year the COVID pandemic shut down most of the world and remains a hurdle for many events. With a desperate sense of optimism for 2021, many people hope that a new year will provide some relief from the continuous dread of the current year with the pandemic, social conflict, and a political circus. For the world of mixed martial arts, Dana White's "Fight Island" and the UFC Apex training center allowed for a combat sports bubble that allowed for a safe presentation of events.
It was recently mentioned to ESPN's Aerial Hawaii by Nick Diaz's management team that the former Strike Force Welterweight champion looks to return to the octagon early next year after a five-year hiatus from the UFC. The story is noteworthy because Diaz is a rather unique character, but he along with his brother, Nick have been known to draw numbers when they step inside the cage.
But, the main question here, and really the most important one, especially in the fight business is, does Nick Diaz still have drawing power after what will be six years away from the sport by the time he puts the gloves on to return?
A journeyman in some ways, the 37-year-old fighter began his career young, making his pro debut in 2001 and competed for a variety of organizations. The Gracie Jiu-jitsu black belt brought a combination of slick submissions, good cardio, and solid boxing skills to the table that allowed for a well-rounded skill set. Despite his original stint in the UFC just a few years after he started in MMA, the prime of his career was mostly throughout the mid-2000s when he fought primarily for Strike Force with occasional bouts in Japan as well. He won the Strike Force 170 LBS title in 2010 and successfully defended it three times before the UFC bought the organization, which saw the championships dissolved.

In truth, if the UFC hadn't purchased its competition at the time, it's doubtful that Diaz would've returned to the company because while the UFC puts the UFC brand first, Nick doesn't seem too concerned with any of the notoriety associated with fighting in the biggest MMA organization in the world. But, that philosophy of the anti-establishment is what made the Diaz brothers much more marketable in the process. It's ironic because the lack of going along with the promotional machine is ultimately what made them more popular and thus able to demand more money to sign to fight. Don't get me wrong, the Diaz brothers are talented fighters, but a look at their MMA records will show you that they aren't necessarily at an elite level. That being said, the biggest factor in the fight business is the ability to draw money, and if fans are willing to pay to see Nick fight again then the nine losses on his record are irrelevant.

Speaking of which, his last stint in the UFC was slightly underwhelming because while he stepped back into the octagon at UFC 137 to beat BJ Penn via unanimous decision in late-2011, he lost a decision against Carlos Condit at UFC 143 in 2012 before he was defeated by Georges St. Pierre over a year later. The title shot granted against GSP wasn't exactly earned considering that Diaz lost his previous fight and hadn't competed in a year, but was promoted as a grudge match, generating over 950,000 pay-per-view buys. After almost two years away from the sport, Diaz fought Anderson Silva in January of 2015, originally defeated via lackluster decision, but the bout was later declared a no contest after Silva tested positive for steroids, while Diaz tested positive for marijuana for a post-fight drug test.

If Nick still has the ability to move numbers remains to be seen. It's very possible that the Diaz "brand" was kept relevant by his brother, Nate's bouts in recent years, including a pair of fights against Conor McGregor, and the BMF ceremonial title contest against Jorge Masvidal. The Diaz brothers are known for trash talk and an unconventional presentation so I would guess that if Nick's return is going to sell well it has to be based on more sizzle than substance.
Again, that's fine if it moves numbers, mostly because a return at his age, Nick would be signed for the "money bouts," not necessarily to move up the rankings, especially because his rather hostile dynamic with the UFC office doesn't lend itself to any type of long-term deal. If or how the UFC and ESPN promote a possible Nick Diaz return would be key to the type of numbers he might draw at this point in his career. Keep in mind, Nick hasn't fought in almost six years and hasn't won a fight in nine years so there isn't exactly a demand for him to compete again. Another aspect to consider is that along with the return of more live sports, there will naturally be less of a draw for the casual fans, as a rather average on paper UFC 249 card garnered 700,000 buys because it was one of the very few offerings of live sports to fans during the bulk of the shut down during the early months of the pandemic.
But, novelties can draw numbers.
Conor McGregor, who was recently detained to be questioned for a possible sexual assault incident in France before he was released, claimed to be retired for a third time a few months ago.Assuming McGregor can avoid any other legal hurdles, his retirement will probably conclude as soon as the UFC is willing to offer him an amount he will agree to sign a contract to fight. Obviously, there's a possible trilogy fight again Nate Diaz, but a "revenge fight" against Nick could sell, too. Another marketable contest would be Nick vs. Jorge for the BMF title based on the previous fight against Nate last year. Perhaps, Nick vs. Jorge and Nate vs. Conor on the same pay-per-view, which would draw mega numbers.
Do I think Nick Diaz's return to the octagon could draw pay-per-view buys? Yes, but I think it's a one-off before he because dissatisfied with the deal and chooses to retire again. Nick Diaz is a rather odd bird and walks to the beat of his own drum. He might view this comeback as just a way to cash-in on another big payday while he's still young enough to do it, and if he can get a contract for major cash at this point in his career, good for him, that's capitalism. That being said, novelties draw, but by nature, there's limited mileage from them. Nick doesn't want another run at the title, just another payday so one of the previously mentioned "money fights" is the way to go because it maximizes the potential cash for everyone involved. I'm still skeptical that we see Nick back in the octagon because unless he gets offered the number he wants to sign the contract, he seems equally as content to continue to teach ju-jitsu at the Diaz school in California.
While Nick back in the cage is somewhat of a nostalgia act, it highlights a glaring problem for the UFC because while the possible "retirement" of Conor McGregor and the actual recent retirement of Daniel Cormier, how many money-drawing stars does the promotion have on the roster? Amanda Nunes is absolutely a star, Jon Jones can bring PPV buys to the table when he's actually eligible to fight, and Adesanya has potential, but there are very few fighters that guarantee big numbers for the organization. Khabib had a surge in popularity since he beat McGregor a few years ago, but even he has mentioned possible retirement after his current contract expires. The sum total of most of this is that the UFC catered to Conor McGregor for years at the expense of the structure of two divisions and more importantly the opportunity for other fighters to make a name for themselves. Now, the argument could be made that the company lacks major stars so while Nick Diaz could boost numbers for a one-off event, the organization still doesn't have the next generation of stars to draw money in the sport.
What do you think? Comment below with your thoughts, opinions, feedback and anything else that was raised.
Until next week
-Jim LaMotta
E mail drwrestlingallpro@yahoo.com | You can follow me on Twitter @jimlamotta