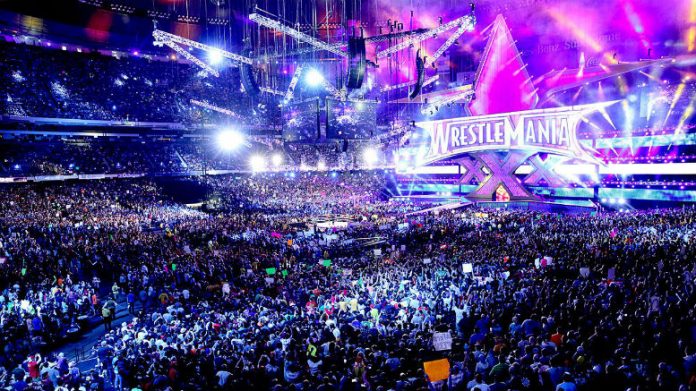 – The Independent posted an article about the possibility of WWE holding an upcoming WrestleMania in London. They referenced a survey that WWE sent out this week to WrestleMania 33 attendees, asking their interest in future venues including locations such as New York City and Toronto. The last time that WWE has held a live PPV event in the UK was back in 1992 for a WWE SummerSlam event. Here is an excerpt:
"This week, in a survey of fans who attended the event in Orlando back in April, WWE revealed a list of potential host cities in the future, asking fans to gauge their interest in each location – with London included alongside the likes of Toronto, New York and others."
– WWE will be releasing the "Unreleased: 1986-1995" DVD in August in the United States and the United Kingdom in September. This will be a 3-disc DVD set. Courtesy of Wrestling DVD Network, here is the synopsis for the DVD:
WWE unlocks the vault and brings you never-before-seen matches from 1986-1995. Check out these unreleased hidden gems featuring some of the greatest Superstars in WWE history. Features Superstars such as Randy Savage, Ultimate Warrior, Andre the Giant, Shawn Michaels, Bret Hart, Mr. Perfect and more. Never-before-seen matches from the years 1986 through 1995.