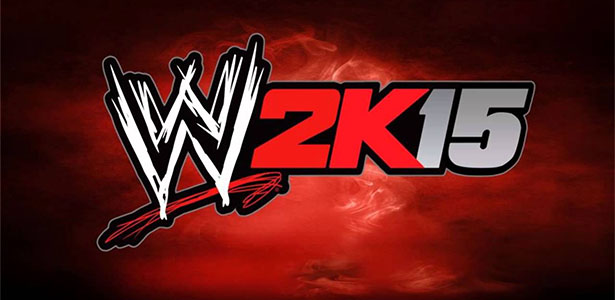 In the last few years, WWE has been including legends in their games at a more accelerated rate than ever. Men like Bruno Sammartino, Dusty Rhodes, and Ravishing Rick Rude all made their long awaited virtual debuts. Their 30 years of Wrestlemania mode made it necessary to introduce more guys from yesteryear. Looking forward to WWE 2K15, WWE's first voyage on the next-gen platform, there are still many wrestlers who have not been included over the last few years that fans are clamoring for.
Whether actual legends, or legendary video game wrestlers of the past, these men and women undoubtedly will bring something extra to the game. Last years inclusion of "purple gloves" Undertaker, Razor Ramon and Diesel allowed gamers to re-create the 1990's New Generation Era. The following list touches on all eras of wrestling and operates under the premise that the entire WWE 2K14, and WWE 2K13 rosters will be brought back for another round.
Also included will be an ideal opponent for each competitor to re-create a past matchup, or a modern vs classic duel. Some cases will be strictly for fun, but hey isn't that why we play these games? And no Chris Benoit isn't included, create him yourself.
Lets get to the list.
50. Bruiser Brody (Ideal Opponent = Luke Harper)
In the last year or so, wrestling fans have taken more of an interest in the legacy of Bruiser Brody. As various documentaries would suggest, he was a big man who could do it all. Daniel Bryan's tribute at Wrestlemania XXX made it necessary to include this legendary figure. Matching him against his modern counterpart Luke Harper is a no brainer, and must do for fans of Brody.
49. Mr Perfect (Ideal Opponent Dolph Ziggler)
Not Curt Hennig, we want Mr. Perfect. As a wrestler. We want the guy who was spitting his gum in the air, and slapping it on queue. We want the guy who was the best wrestler on the planet in his prime. We want one of the greatest performers of all time. If you were to select Perfect, naturally we would have to go with his true successor Dolph Ziggler as his opponent.(Sorry Curtis Axel)
48. Lou Thesz (Ideal Opponent Cesaro)
Lou Thesz was named the greatest wrestler to ever live by Larry Matysik, who is the Burt Sugar of Wrestling. (Meaning he's watched the sport from the beginning of time.) Using one of the earliest champions ever would be a great way for gamers to connect with the history of the sport.
With last years inclusion of Bruno, naturally Thesz would fill that spot this year. Thesz vs Cesaro would be a generational mirror match.
47. Bob Backlund (Ideal Opponent Hulk Hogan)
The man that once held the WWE Championship for 6 years is a must have for WWE 2K15. In addition to that reign, he was famous for transitioning the championship from Bret Hart to Diesel in 1994. Lost in his crazy man gimmick were his supreme in ring skills that made him the successor to Superstar Billy Graham.
Backlund once refused to lose to Hulk Hogan due to Hogan not having any type of formal wrestling background, so gamers could step in the shoes of Bob, and hand Hogan a defeat via The Crossface Chicken Wing. Or they could try their luck against Big Daddy Cool Diesel. Try not to get squashed.
46. Sycho Sid (Ideal Opponent Shawn Michaels)
Sycho Sid is one of the biggest omissions in the last few years in WWE Games, and that must end. The man known as "The Master Of The Powerbomb" was a force to be reckoned with throughout the entire 1990's. He single handedly turned fans against Hulk Hogan and Shawn Michaels in their primes while playing a heel.
His charisma, and move set would be an awesome thing to include in this years game. Fans could relive the night in Madison Square Garden where he dethroned Shawn Michaels for the WWE Championship. Who's the man you ask? Look no further.
45. Hacksaw Jim Duggan (Ideal Opponent Rusev)
HOOOO!!!
Hacksaw Jim Duggan is one of the most beloved wrestlers of all-time. With his trademark 2×4 he became the biggest advocate of the good ol, U.S.A during his time in the spotlight. His appearance on Legends House means he will be be fresh in the eyes of today's fans.
While Hacksaw wont be selected for his technical skills, a young Jim Duggan could hold his own against Rusev a lot better than the current one. TOUGHGUY!!
44. Konnan (Ideal Opponent Eddie Guerrero)
Ariba La Raza!!
One of WCW's shining stars of the mid-card was Konnan. For a larger competitor, he showed great athleticism and cut great promos, even though half of them were in broken english.
Konnan's moveset would be one of the most exciting in the game. One could brawl, high-fly or engage in a technical masterpiece. You could say the same for his ideal opponent, Eddie Guerrero. The pride of Mexico will be on the line here, what side are you on?
43. Terry Funk (Ideal Opponent Mick Foley)
Terry Funk will never retire. With that said, 2K should take the chance to immortalize him with an appearance in WWE 2K15. He appeared as Chainsaw Charlie recently, but regular Terry Funk is someone all fans can enjoy. If there is any type of hardcore match, Funk would be the perfect selection.
Terry Funk is a corner stone of the "I Don't Care About Myself" Allstars, and meeting him in an ideal scenario would be the man that took the hardcore torch from him, Mick Foley. Imagine what you could do. I suggest Funk vs Foley in an I Quit match that would never end.
42. The Freebirds (The Von Erichs)
It's time to remake World Class Championship Wrestling, as The Freebirds take on the Von Erich Brothers. Georgia vs Texas, in the Sportatorium. Included will be Michael Hayes, Terry Gordy and Buddy Roberts. Gamers could execute the Freebird Rule where any member could defend their Tag Team Titles, and square off with The Shield, NWO or any other modern stable.
41. The Von Erich Brothers (The Freebirds)
In case you skipped last section, The Von Erich's WILL be fighting The Freebirds. In any scenario possible. Gamers can take Fritz's sons and melt the hearts of women everywhere, or at least in Texas.
Fight the FREEBIRDS! What else more is to say?
40. Superstar Billy Graham (Ideal Opponent Dusty Rhodes)
Superstar Billy Graham is the man who influenced the likes of Hulk Hogan, Scott Steiner and Jesse Ventura. His jacked up look was the first of its kind in pro wrestling. Billy Graham was truly ahead of his time. Combined with his talking ability, Graham would have been a world champion in any era.
His ideal opponent would be Dusty Rhodes, so gamers could relive their epic rivalry from Florida Championship Wrestling. Look up the promos and prepare to be entertained.
39. The Iron Sheik (Hulk Hogan)
Here to break backs, and humble opponents with his Camel Clutch comes The Iron Sheik. One of the most hated heels in his day, gamers could pound other wrestlers into submission with Iran's finest son.
As a former WWE Champion, he has unfinished business with the man who dethroned him, Hulk Hogan. See if you can take back the championship in a rematch and derail HULKAMANIA!
Remember, you must win or the real life Iron Sheik will break your back and make you humble!!!
38. Nick Bockwinkel (Ideal Opponent Hulk Hogan)
Nick Bockwinkel is one of the finest performers of all-time. The 2008 Chris Jericho experience was an updated version of what Bockwinkel did on a nightly basis in the 70's and 80's. Always dressed to kill, Bockwinkel was a supreme technician in addition to being electric on the microphone. If Damien Sandow's goal is to show us how much smarter he is than those beneath him, Bockwinkel didn't acknowledge the "lower class" at all.
As one of the few men to ever hold the AWA Championship, gamers could choose Nick and turn back his biggest challenge, Hulk Hogan.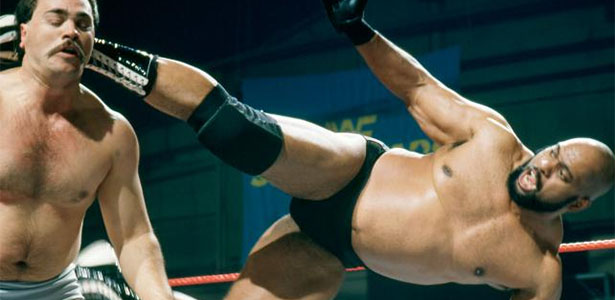 37. Bad News Brown (Ideal Opponent Everyone)
Bad News Brown was a loner. He didn't get along with anyone…like ever. If you had two fists, you were eligible in his book. With a name like Bad News, this was an individual you did not want to square off with. Whether in the ring or backstage, Brown was a force to be reckoned with. Legend has it, he once challenged Andre The Giant to real combat and Andre chickened out. Anyone that bad has to be in the game.
But never, and I mean never choose Bad News Brown as your tag team partner, he will walk out on you immediately. Ask his Survivor Series teammates from the late 80's.
36.  Mil Mascaras (Ideal Opponent Alberto Del Rio)
Alberto Del Rio's uncle was one of the earliest masked superstars in Wrestling. This pick is strictly for historical purposes, as Mil wasn't beloved at all by his fellow wrestlers.
However, none of that has anything to do with how Mascaras came off the top rope. Mascaras could challenge Rey Mysterio, Eddie Guerrero, or Ultimo Dragon. However, a match-up against his nephew Del Rio would be the must have match.
35. Bam Bam Bigelow (Shawn Michaels)
When it comes to great big men, one of the guys that often gets glossed over is Bam Bam Bigelow. The Beast From The East, could fly around with the agility of a much lighter man, and could perform moonsaults out of no where.
He had a unique look, as his bald head was covered in flame tattoo's to match his full body flame suit. For his ideal opponent, choose Shawn Michaels. Shawn was always great with monsters, but seeing a monster that can fly would be an interesting test for HBK.
34. Lex Luger (Ideal Opponent Sting)
Lex Luger was a genetic freak 10 years before the Big Bad Booty Daddy Scott Steiner. He isn't remembered as a legend of the highest degree, but in his prime he possessed the greatest physique in the business.
Between Luger and Sting, they were thought to one day be the successors of Ric Flair's throne in WCW. His torture rack finisher was an awesome feat of strength as he lifted the biggest of men with ease.
Without question, Sting is his ideal opponent as they were friends and foes on numerous occasions. Are you rolling with The Total Package, The Narcissist or Made In The USA Lex Luger? The choice is yours.
33. The Steiner Brothers (Ideal Opponents The Outsiders)
One of the greatest tag teams no one ever seems to bring up, are The Steiner Brothers. They were two muscle men with supreme technical and highflying ability. (in Scott's case) Long haired Scott Steiner had an unreal move set for that time period. Gamers would enjoy his variety of ways to attack.
Of course their ideal opponents are their greatest WCW rivals, The Outsiders. The same guys who attempted to run them off the road with a car. 2K must allow Steiner Brothers fans to get their revenge!
32. Kevin Sullivan (The Big Show)
Kevin Sullivan was the leader of The Legion Of Doom. Sullivan also was referred to as The Taskmaster, as he led a group of monsters into battle each night. Sullivan had great feuds with Brian Pillman, and Chris Benoit, but one fans look back at with confusion is his quest to end Hulkamania with The Giant and his Dungeon of Doom compadres.
Sullivan could face Hogan as his ideal opponent, but lets be real…Hogan would legdrop him into oblivion. That's why were going with his most famous protege, The Giant/Big Show. Surely gamers could find a way to use Sullivan's devious tactics to get a victory.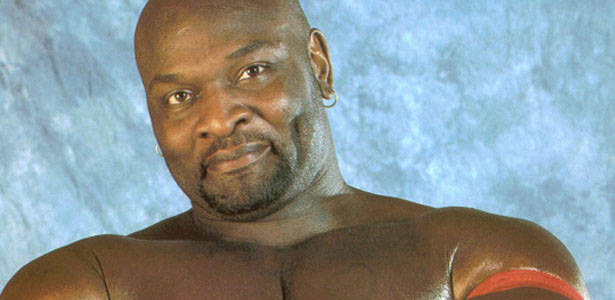 31. Ahmed Johnson (Big E)
Ahmed Johnson was destined for great things until injuries set him back. He was the first African-American Intercontinental Champion and once was the #1 Contender for the WWE Championship until his kidneys went bad. Ahmed was a true powerhouse in his day. Think Big E before Big E.
Speaking of Big E, he would be an ideal opponent for Ahmed. Power vs Power, a battle of Hoss'es. If you turn off the injuries setting, Ahmed could beat anyone on the roster. Pearl River Plunge!
30.  Barry Windham (Goldust)
Barry Windham is one of the smoothest performers ever at his size. During his prime he was a member of The 4 Horsemen, and challenged Ric Flair many times for the NWA Championship. He also participated in the first Wrestlemania as part of a tag team with Mike Rotunda.
The best modern comparison, and ideal opponent is a guy he had a hand in developing, Goldust.
29. Owen Hart (Ideal Opponent Bret Hart)
Owen Hart must be included in WWE 2K15. Both sides must find a way to share Owen's legacy or it will remain locked in a vault in Stamford. Owen in many ways was the pre-cursor to Chris Jericho. Gamers could relive his epic rivalry with his brother Bret, or match him against any new age high flyer or technical wizard.
Owen hasn't appeared in a WWE game in over 15 years, and in the words of the late great man, ENOUGH IS ENOUGH AND IT'S TIME FOR A CHANGE!!
28. Jeff Jarrett (Ideal Opponent Hulk Hogan)
Due to Jarrett being an enemy of WWE for more reasons than one, this one seems unlikely. However, blasting some Slap Nutz over the head with a guitar courtesy of Double J sounds like a good idea to any gamer. Match Jarrett against Hulk Hogan and find out what happens if Jarrett doesn't lay down this time.
27. Fabulous Moolah & Mae Young (Ideal Opponents, Every Diva)
The best friends who now reside in heaven would be a welcome addition. Whether they were featured from their younger days, or the elderly version, Moolah and Mae would be two of the toughest women in the game. You could even make Mae manage Mark Henry! Or grab Moolah and let her re-establish her dominance over the Women's division.
It would be a great way to honor these two pioneers.
26. Meng/King Haku (Everyone Would Be Too Afraid To Fight Him)
Meng is the toughest man to ever set foot in the squared circle. Here are some legendary tales about his viciousness. Via mandatory.Com & other places
Arn Anderson
In his biography, "Arn Anderson: 4 Ever" Anderson claims that there are three types of men in the world. There are tough men, there are wrestler-tough men, and then there's Meng. He was in a completely different category than anyone else on the planet. Anderson recalls one instance where a large cowboy was arguing with Meng and he pushed the cowboy through two different sets of doors using only one hand.
Jake Roberts
Jake "The Snake" may have said it best during one of his shoot interviews: "If I had a gun and was sitting inside a tank with one shell left and Meng is 300 yards away, he's mine, right? Well the first thing I'm going to do is jump out of the tank and shoot myself because I don't want to wound that son of a bitch and have him pissed off at me."
Harley Race has stated the there's only one man in wrestling history that he was afraid to get into a fight with and that was Meng.
Ted DiBiase on Meng getting arrested in St. Louis
"Some of the guys got into a fight and Meng got involved. He was just trying to help and in the process of trying to help, he gets maced by 4 cops and handcuffed. Now they handcuffed himi behind his back and then he said "Is this it?" and he broke the handcuffs. He snapped them."
Yeah, he can be in the game. I pick Meng.
25. King Booker (Any King)
Aside from Booker T, his persona King Booker must make a return, and why not here. The over the top king celebrations, and that accent is the cause for knee slapping laughter. Also its Booker T, who can flat out go when the bell rings.
24. Harley Race (Ideal Opponent Ric Flair)
From one king to another comes Harley Race, who was an 8 Time NWA Champion, and one time King of The WWF. Race has never really been represented in any video games despite his immense contributions to the business.
His ideal match-up is against The Nature Boy Ric Flair. Lock these two in a steel cage and relive Starrcade '83 until both men are covered in blood. For good measure, throw the NWA Championship on the line.
23. Kurt Angle (Ideal Opponent Bret Hart/Daniel Bryan)
The Olympic Gold Medalist has been a favorite of The CAW community for years. With the rumors of his WWE return getting louder than ever, why not give him a spot here? The possibilities are endless as far as opponents. Ideally, Kurt could face off with Bret Hart and Daniel Bryan to really determine who reigns technically supreme. He just had to find a way out of TNA first.
22. The Hardy Boyz (The Usos)
The Hardy Boyz became a legendary tag team for one reason only, they did not care about themselves. As in, their bodies. They went out, jumped off and over anything you could name, and risked their careers in every match. Matt and Jeff found their way into singles competition also, winning championships and expanding their overall characters.
A nice match-up would be against the reigning tag team champions, The Usos. Just throw the belts up for grabs in a ladder match and get ready to experience excellence.
21. The Dudley Boys (The Wyatt Family)
The Dudley Boys are the most decorated tag team in the history of wrestling, and on top of that, they are two big tough dudes. Bubba Ray and D -Von could be used to put anyone through tables, including Mae Young. (We're turning off inter gender rules)
Matching The Dudley Boys against The Wyatt Family would be a battle of "Real Men." Both teams are rugged, hard hitting duos that bring the pain every night.
20. Raven (Ideal Opponent Bray Wyatt)
What about him? What about Raven? Is something gamers have been asking about for years. Raven was an incredible talent in the 90's and has yet to be included as a legend anywhere. His even flow DDT could finish any man in the game, and his innovative hardcore move-set is worth replicating.
For Raven's opponent, we may have found someone who's as off the wall as he was, Bray Wyatt. The Flock vs The Wyatt Family, a feud made in weirdo heaven.
19. Sabu (Ideal Opponent Seth Rollins)
Sabu is the homicidal, genocidal man who will hurt himself to hurt you. Innovative offense? Check. Mean Streak? Check. Willing to jump off anything in the building? Check. Sabu is one of the rare guys gamers can actually replicate in the video game.
Gamers could match up Sabu with his old rival Rob Van Dam, but Seth Rollins would be a nice modern day opponent. We know Rollins will jump off anything. It would turn into a daredevil contest. Do it next year and let us know how you like that match.
18. Danny Hodge (Anyone)
I know you're thinking, "Who is Danny Hodge?" Danny Hodge was what would be considered a cruiserweight in this era, but back in the 60's and 70's Hodge was a real shooter/grappler that could handle himself against anyone.
There are stories of Bruiser Brody's toughness right? Danny Hodge once tied him up like a pretzel. Lou Thesz called Danny Hodge a freak in the most polite way possible.
Yeah, Danny Hodge is welcome in 2K15.
17. Stan Hansen (JBL)
Stan Hansen was Brusier Brody's tag team partner in their early days. Once they split Hansen became a legend in Japan, and was known as one of the stiffest working wrestlers around.
He was an early version of JBL, so for his ideal match-up were pitting the cowboys against each other in a fight to the death.
16. Ultimo Dragon (Chris Jericho)
Ultimo Dragon was one of the most innovative wrestlers in the annals of history. He is known for having the Asai Moonsault named after him, and was an anchor of WCW's famed cruiserweight division. He was a legend before he ever entered the United States, and quickly proved his legend status. Gamers could use his Dragon Sleeper or any other high flying move in his arsenal to attain victory.
Dragon would have a good match with anyone, but Chris Jericho is and will always be his greatest rival. Why mess with a good thing?
15. Jushin Thunder Liger (Sami Zayn)
When Jushin Liger showed up in WCW in the early 1990's, fans didn't know what was going on in the best way possible. The huge mask, and full body suit alone was cause for intrigue. Then we saw him wrestle, and it was unlike anything American wrestling fans had been exposed to. WWE 2K15 needs Liger!
As with Dragon, Liger could face anyone, but we'll go with a newcomer in Sami Zayn. Both men can fly, and have sneaky power moves to offset their acrobatic offense.
14. Psicosis (Rey Mysterio)
Psicosis was another member of WCW's legendary cruiserweight division. He was taller high flyer than we were used to, but just as much of a daredevil. Once again, the key word is move-set. Psicosis's would be as ridiculous as Dragon's or Mysterio's.
For his ideal opponent, match him up with Rey, and try to top their 2 out of 3 falls classic from ECW. It wont be easy.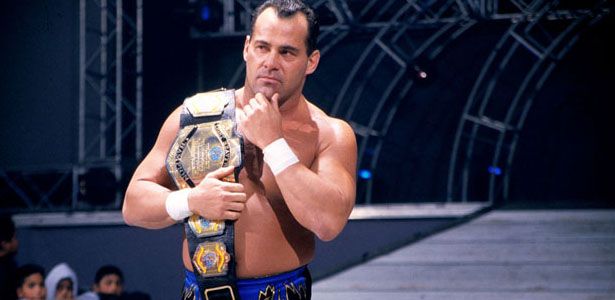 13. Dean Malenko (Ideal Opponent Daniel Bryan)
The Man of 1000 Holds, The Iceman, Dean Malenko would be a welcome addition to 2K15. There is always a spot for someone who can wrestle their behinds off. During the mid to late 90's Malenko was one of the 5 best wrestlers on anyones list. Can you imagine Malenko's moveset?
We're matching Malenko against Daniel Bryan who once wanted to attend his wrestling school as a youth. Potential student vs Teacher in a battle between two of the best to ever do it. Sign us up.
12. Kanyon (Ideal Opponent Randy Orton)
WHO'S BETTA THAN KANYON?? NOBODY!!!
Kanyon was known as "The Innovator of Offense" during his time with WCW, and for good reason. He pulled off moves no one his size could do, or had seen in American wrestling. Kanyon was the complete package as a performer, but began battling depression in his personal life, and never got as far as he could of.
Nevertheless, Kanyon is a forgotten legend that should be showcased. His ideal opponent would be Randy Orton. Two guys around 6'5, with awesome moves they could pull "Out of Nowhere."
11. Magnum T.A (Ideal Opponent Ric Flair)
Magnum T.A was supposed to be Ric Flair's successor in the NWA in the 1980's. The NWA's answer to Hulk Hogan, but due to a career ending car accident it never came to fruition. If Magnum never gets hurt, we have to re-write WCW/NWA from 1986 forward.
Magnum T.A being included would introduce him to a new era of fans, and give them the chance to right the wrongs of life, and make him the champion he was destined to be.
10. Lance Storm (Chris Jericho)
If I can be serious for a moment, Lance Storm would be an awesome addition to WWE 2K15. He was always one of the most gifted grapplers between the ropes, and would have a wonderful moveset. His ideal opponent would be the man who attended the Hart Brothers camp with him, Chris Jericho.
In his first book, Jericho says he wouldn't have made it where he got without Lance Storm. Lets see who really is the best.
9. Junkyard Dog (Harley Race)
Junkyard Dog was one of the first African-American Babyfaces to be the unquestioned top star of a promotion in the 1980's as he starred for Mid-South Wrestling before transitioning to the WWF.
Use Dog and take on Harley Race in a Wrestlemania III rematch, and see who really was The King!
8. Abdullah The Butcher (Ideal Opponent Bruiser Brody)
Ready to bleed? Abdullah The Butcher is your guy. His gimmick was an evil Arab sadist, and he wore the hooked boots very early on. If there was a match where Abdullah didn't bleed, please point me to it. His long running rivalry with Bruiser Brody would be put on display.
Mick Foley once said he flat out stole his style from Brody/Butcher matches. As a silent character, any of his managers could be included as a package deal with him. JJ Dillon and Gary Hart stand out the most.
7. Juventud Guerrera (Ideal Opponent Rey Mysterio)
Watching WCW's great class of masked Luchadors, two of them stood head and shoulders above the rest, Juventud Guerrera, and Rey Mysterio. Mysterio ultimately came out on top in the long run, but Juventud could match anything Rey did in the 90's. His 450 splash was a work of art, its safe to say all fans of WCW had their fair share of Juvi Juice.
Juventud was tremendous in WCW Vs NWO Revenge, it's time he returned in grand fashion.
6. Ernie Ladd (Ideal Opponent Andre The Giant)
Ernie Ladd was one of the first Black wrestlers to gain notoriety as a heel. He is always spoken of with reverence by Jim Ross and Bill Watts. Standing 6'9, he was an outlier of the time period with his combo of size, strength and athleticism, which earned him the nickname "The Big Cat."
Gamers could choose Ernie and turn the clock back to the 1970's and face Andre The Giant in a battle of behemoths.
5. Black Ninja (Kofi Kingston)
Now Black Ninja wasn't an actual wrestler, he was a character seen in the great N64 games, WCW vs NWO World Tour and WCW vs NWO Revenge. Black Ninja was like Bruce Lee being unleashed on wrestlers that didn't know any better. It was almost unfair to select him due to his speed, highflying ability and striking. Anyone that ever selected Ninja would surely agree, he must come back for another run.
His ideal opponent is a man who is no stranger to high flying, Kofi Kingston. Book this contest and melt the arena at your own risk.
4. The Powers Of Pain (Warlord & Barbarian) (Ideal Opponents The Wyatt Family)
In recent years we've seen Demolition and The Road Warriors both earn spots on 2k14, and 2k13 respectively. The other team in that era that may have arguably been more impressive, was The Powers Of Pain. Managed by Mr. Fuji, The Warlord and The Barbarian, these were two HUGE power wrestlers.
We're going to book POP vs Luke Harper and Erick Rowan, and watch the brutality ensue.
3. Big Boss Man (Ideal Opponent Sheamus)
The Big Boss Man had two distinct runs, first as a correctional officer from Cobb County, Georgia that dished out Hard Time via his nightstick. His second run was Vince McMahon's personal security guard in the middle of The Attitude Era.
Bossman was an agile guy for being well over 350 pounds, and would make a great opponent for Sheamus.
2. Rob Van Dam (Ideal Opponent Sabu)
Rob Van Dam has returned to WWE for the second time in two years, therefore its time to get him back in 2K15. Unload flips, kicks, and 5 Star Frog Splashes on unsuspecting foes. While Rob has slowed down a tad in real life, slowing down doesn't exist in the video game world.
Match Rob against his longtime friend and rival, Sabu and let the hardcore times roll.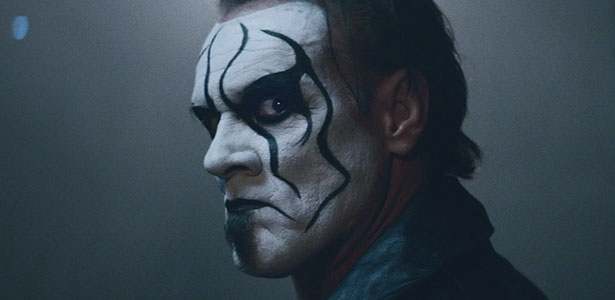 1.Sting (Ideal Opponent Undertaker)
The Man called Sting is the most in demand wrestler for WWE2K15. Fans have mastered creating him themselves, and as much as fans want him in WWE in real life they just might want him in the game even more. You could match Sting up against his most famous opponent Ric Flair, but we're going with The Undertaker as his ideal opponent.
Whether its All American Surfer Sting vs Purple Gloves Taker, or Crow vs All Black Taker, fans have wanted an authentic way to see this for over 20 years. Sting has held out long enough!
What do you think? Comment below with your thoughts, opinions, feedback and anything else that was raised.