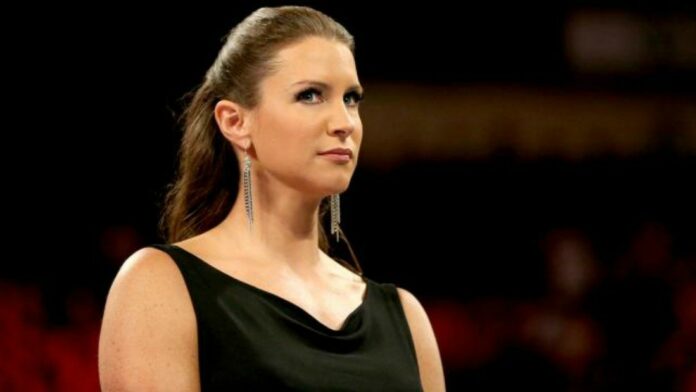 On Friday, Stephanie McMahon shared a photo of herself and Shane McMahon celebrating Christmas when they were kids. WWE Hall of Famer "The Million Dollar Man" Ted DiBiase mistook Stephanie for a boy as he responded to her tweet by writing, "Merry Christmas! Two handsome young men!"
Happy Holidays from The McMahons! #FBF @shanemcmahon pic.twitter.com/LMtjmNBhzt

— Stephanie McMahon (@StephMcMahon) December 21, 2018
DiBiase has since deleted the tweet, which you can see below.
Stephanie explained her haircut in response to former WNBA star Swin Cash, saying it was inspired by Olympic figure skater Dorothy Hamill.
I know! Darn you Dorothy Hamill!!! https://t.co/1BJxLCFKTJ

— Stephanie McMahon (@StephMcMahon) December 22, 2018
Stephanie also shared a flashback photo last week as she posted a shot of herself modeling a Rockers T-shirt (for a WWF merchandise catalog in the late 1980s).
My first job at @WWE was modeling merch! Did anyone else have this awesome Rockers tee??? #TBT pic.twitter.com/dopSYzhfyK

— Stephanie McMahon (@StephMcMahon) December 13, 2018