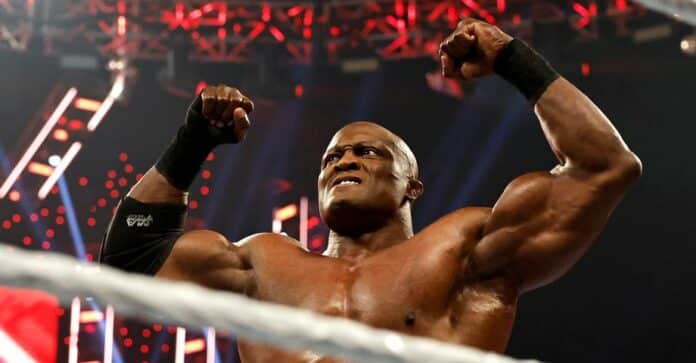 Although it's unlikely that Bobby Lashley and Bray Wyatt will square off at WWE WrestleMania, the company has a backup plan to keep Lashley on the card of the biggest event of the year.
Wyatt was diagnosed with an illness after missing a WWE house show at MSG and disappearing from television. The Wyatt-Lashley match is no longer being promoted by the company.
WWE did have an easter egg on last week's SmackDown, as a logo of Wyatt's could be seen in a backstage segment with LA Knight. On Monday's Raw, neither star was mentioned. The match has yet to be called off internally.
According to WrestleVotes, WWE still plans to put Lashley on the card:
"A personal health issue on Bray Wyatt's part is going to keep Bobby Lashley off the WrestleMania card. With that said, I know that there's a backup plan… I do know that they're gonna get Lashley on the card in some form."
Because of his history with Wyatt, WrestleVotes had heard that Lashley might do something with LA Knight at the show.
"I heard the plans for Bobby had something to do with La Knight. I think there's a tie-in with some type of segment that LA Knight is going to be involved in."
Wyatt defeated LA Knight in a Lights Out Match at the Royal Rumble in his first match since 2021. WresltleVotes added, "Adding: WWE will find a way to get Lashley on the card. A match vs. LA Knight isn't planned as of now, but has been discussed for over a week now."