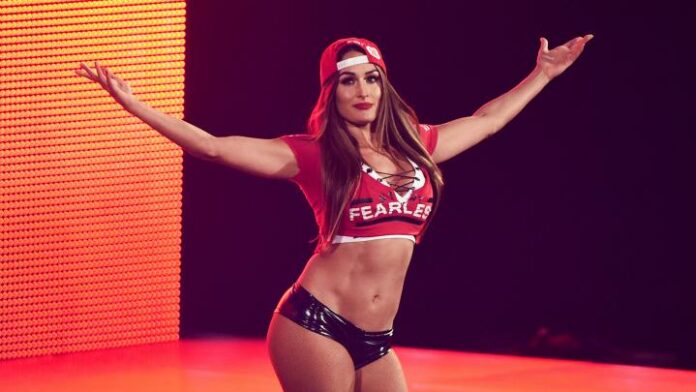 WWE issued the following:
Nikki Bella steps out of the ring and into the grueling obstacle course of NBC's hit show, "American Ninja Warrior."
On Thursday, May 24 at 8/9 C, the former Women's Champion will attempt the course with seven other celebrities — including Derek Hough, Ne-Yo and Olympian Nastia Lukin — in celebration of Red Nose Day. Coached by elite Ninja Warrior contestant Grant McCartney, Fearless Nikki will try her hand at navigating obstacles like the floating steps, spinning bridge and the iconic warped wall.
Red Nose Day is an annual fundraising effort to end childhood poverty. For more information please visit https://community.wwe.com/hope/partners/red-nose-day and https://community.wwe.com/hope/gallery/miz-and-carmella-host-red-nose-day-rally-photos.
Don't miss Nikki Bella on "American Ninja Warrior" Thursday, May 24 at 8/9 C on NBC