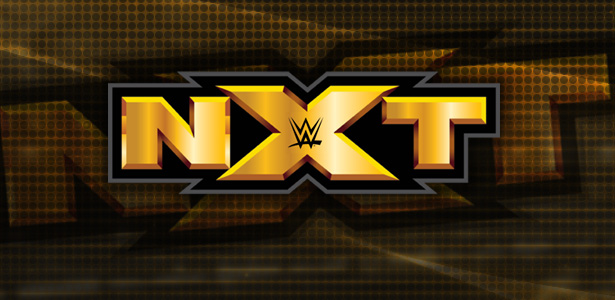 WWE NXT Results – September 14, 2016
We are in Winter Park, Florida and your announcers are Corey Graves and Tom Phillips.
Samoa Joe makes his way to the ring.
Joe says sometimes when you experience a loss, it makes you reflect. It makes you look in the mirror and see what you have turned into. Joe says he is a man who understands when he is wrong and when he may have gone too far. He is a man who knows when to admit his mistakes. Everything you hear from these people is deserved. When he held the NXT title, he was a disgrace. In his hunt for the championship for over a year, he ran roughshod. He ran over friends and made enemies. Joe makes no apologies because he wanted to be the champion of the hottest brand. He wanted to be the standard by which NXT was held by. He says NXT is the best.
Joe says as a man, he wants Shinsuke Nakamura to come out here so he can say something to Nakamura's face and he is not leaving until Nakamura does.
Nakamura makes his way to the ring.
Joe says he wanted Nakamura to come to the ring because he wants to say things to his face. People pop off on social media to get people to tune in. Anything he says he means, and he meant everything he said about Takeover. They did not need that hype. It was the biggest show in NXT history and we went to war. Joe says that is why he is out here now. He said that Nakamura was an undeserving contender. Joe says Nakamura is a deserving contender and a worthy champion.
Joe says that as a man who deserves respect, he will give Nakamura the respect that he might not have gotten. Joe says he has a rematch clause and he will not hear it from William Regal. Joe says as soon as he is ready, he wants his rematch.
Nakamura thinks about it and he eventually says you're on.
Joe starts to leave the ring but he turns around and offers his hand to Nakamura. Nakamura shakes his hand.
Nakamura poses on the stage and Joe attacks him from behind. Joe sends Nakamura into the apron and he punches him. Nakamura punches back but Joe sends Nakamura into the ring steps.
Joe hits a uranage onto the ring steps as officials try to control the situation.
Joe tells Nakamura he did this to him.
Nakamura is fitted with a neck brace and they put him on a back board.
William Regal walks to ringside to see the aftermath of Joe's fury. Corey Graves also gets up from the announce table to check on Nakamura.
Nakamura is stretchered out of the arena.
We go to commercial.
We are back and Tom Phillips talks about what we just saw between Shinsuke Nakamura and Samoa Joe.
Corey says that he could see the pain on Nakamura's face and it was something he never saw before.
We take a look back at the attack by Samoa Joe.
William regal sees Samoa Joe leaving Full Sail and he tries to stop him.
Match Number One: Liv Morgan versus Rachel Fazio
They lock up and they go to a stalemate. They lock up again and Rachel misses a clothesline and Liv with a sunset flip for a near fall and then she rolls Rachel around the ring to get another near fall. Liv with a front face lock but Rachel with a wrist lock. Liv with a side head lock. Liv with a handspring over Fazio followed by a hip toss. Fazio with forearms and shoulders. Fazio with punches but Morgan with a snap mare and drop kick. Morgan spins around and she connects with a forearm. Fazio gets Morgan on her shoulders but Morgan escapes. Morgan avoids a round kick and gets Fazio in a guillotine choke and Fazio taps out.
Winner: Liv Morgan
After the match, Morgan gets a mic and she says that when you start off a sentence with 'no offense' but you are going to offend someone. She says no offense Rachel, but you tapped the hell out. Word on the street is that the NXT Women's division has been cleared out and there is no one left to fight for the NXT Women's Championship. She says she is standing here and she wants to fight. The world might think she has a death wish challenging Asuka, but if she cared about what the world thought, she wouldn't be here challenging Asuka. Liv tells Asuka to try it because she is coming for her.
We go to commercial.
We have a Sanity video package.
We are back and Corey gives an update on Nakamura's condition.
Match Number Two: Drew Gulak versus Hideo Itami
Gulak goes after Itami and Itami goes for the leg but Gulak with a take down and Itami gets back to his feet. They lock up and Gulak backs Itami into the ropes and he slaps Itami on the break. Itami and Gulak get face to face and Itami slaps Gulak. Hideo with a knee to the midsection and another knee to the midsection. Itami with a kick to the back. Itami with a kick to the chest. Itami pulls down the knee pad but he leaps over Gulak and 'kicks dirt on Gulak'. Itami with an Irish whip but Gulak with a boot. Itami with a kick and Gulak with a drop kick. Gulak slams Itami into the ropes and then he gets a near fall. Gulak kicks Itami in the chest and head. Gulak with a step over toe hold and Gulak drops down to the mat to add more pressure to the knee.
Gulak kicks Itami and then he works on the arms and back. Gulak with a belly-to-back suplex for a near fall. Gulak kicks and punches Itami and it only angers Itami. Itami with kicks to the chest and then he connects with a series of strikes and a back fist. Itami with a hesitation drop kick in the corner and then he picks up Gulak for the Go To Sleep and he hits it and gets the three count.
Winner: Hideo Itami
We go to commercial.
Match Number Three: Akam and Razar (with Paul Ellering) versus Doug Sessum and Chris Payne
Razar and Sessum start off and Razar takes care of Sessums and puts him on the turnbuckles. Akam tags in and they connect with forearms to the chest. Sessum with a punch but that was a mistake and Razar pie faces him from the apron and Akam with a clothesline. Akam pulls Payne back into the ring and he drops him from the ropes. Razar hits a power bomb and then Payne rolls to the floor. The Authors hit the side Russian leg sweep and clothesline combination for the three count.
Winners: Akam and Razar
Tye Dillinger is in the back and he says there have been a number of ups and downs. Some times you have to take a step back and take two steps forward. He has had a few wins over the last few weeks. Things are changing. He says Tye Dillinger is and will always be a perfect ten.
We go to commercial.
Match Number Four: No Way Jose versus Bobby Roode
They lock up and Roode with a side head lock into a hammer lock followed by a snap mare. Roode poses and Jose gets back to his feet. Roode tells Jose to calm down. They lock up and Roode with a side head lock. Roode holds on to the hair to avoid being sent into the ropes and holds on to the side head lock. Roode with a shoulder tackle. Jose tries for a hip toss and Roode blocks it. Jose is able to give Roode a hip toss and then he slams Roode. Roode with a kick. Roode with a chop and Jose with chops. Jose with an Irish whip and back body drop. Jose with a clothesline that sends Roode over the top rope to the floor. Jose goes to the apron and he hits a forearm to the back.
We go to commercial.
We are back and Jose kicks Roode in the corner. Jose with a chop. Roode with an Irish whip but Jose with a kick. Roode with a spinebuster and he kicks Jose. Roode sends Jose into the turnbuckles and he punches Jose. Roode chops Jose in the corner and punches him. Roode chokes Jose in the ropes and stands on his back. Roode with a back rake and he kicks Jose. Roode sets for a suplex and he gets Jose up and hits a delayed vertical suplex. Roode poses instead of finishing off Jose.
Jose with punches and a forearm. Roode with an Irish whip and Jose with a cross body and he gets a near fall. Roode gets a near fall. Roode with a knee to the back and he applies a reverse chin lock. Jose punches Roode but Roode with a knee. Roode sets for a suplex but Jose lands on his feet. Jose with punches to Roode and he follows with jabs and a right hand. Jose with a double hand chop and he gets Roode on his shoulders for an airplane spin into a TKO and Jose gets a near fall.
Roode with elbows to Jose and he runs into an elbow. Jose winds up for the punch but Roode ducks and Roode with a neck breaker. Roode with an Impaler DDT for the three count.
Winner: Bobby Roode
We go to credits.
Source: PWInsider