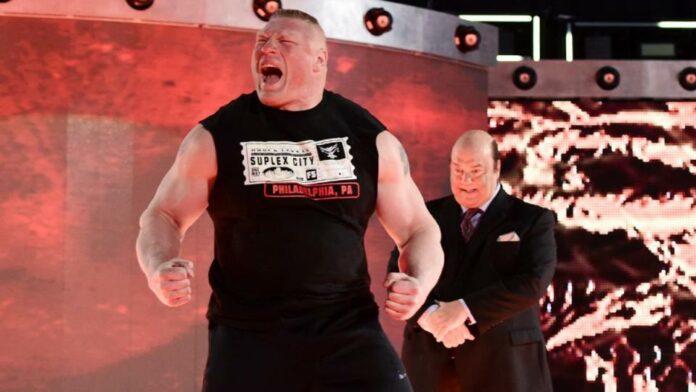 WWE Universal Champion Brock Lesnar has held onto the title for 435 days, which means that he has broken a WWE record. Lesnar officially passed CM Punk to become the longest reigning world champion of the modern era as Punk held onto the WWE Championship for 434 days.
WWE issued the following on the milestone:
Brock Lesnar's long list of WWE accomplishments has now grown by one: The Beast Incarnate has officially notched the longest World Championship reign of the modern era.

Lesnar's ongoing run as Universal Champion surpassed the previous marker, CM Punk's 434-day stint as WWE Champion that stretched between 2011 and 2013. Lesnar's advocate (and, coincidentally, Punk's former hype man) Paul Heyman commemorated the occasion by taking to Twitter.
That Lesnar has powered his way into the history books is impressive in and of itself, but given that no challengers have yet to emerge for The Conqueror's throne, the most awe-inspiring aspect of his reign isn't that it has lasted this long, but that it seems unlikely to end anytime soon.