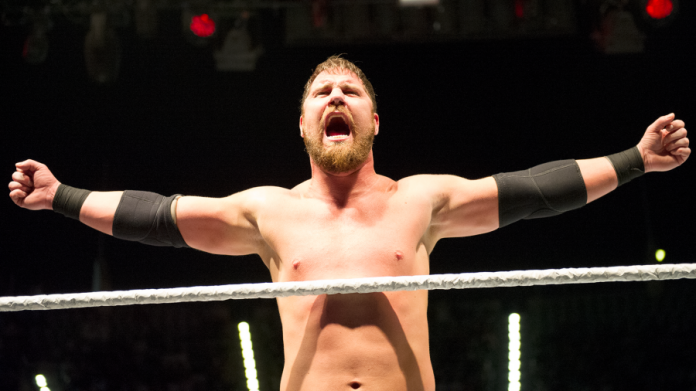 Journey deep into the @WWE archives as more HIDDEN GEMS come your way this Monday only on @WWENetwork! #WWECollections pic.twitter.com/eyO8NDioW0

— WWE (@WWE) August 3, 2017
– Above is an extended preview for the new Hidden Gems Collection on the WWE Network.
– The WWE website recently picked up on Curt Hawkins celebrating a unique milestone – 100 losses in a row. They wrote the following:
Curt Hawkins puts a unique spin on his 100-match losing streak

There have been many streaks in the history of sports-entertainment. Goldberg's 173-match undefeated run in WCW, Asuka's ongoing and record-shattering reign as NXT Women's Champion and, of course, The Undertaker's legendary WrestleMania Streak immediately spring to mind. And yet, there's an altogether different brand of consistency that's being talked about these days.

Curt Hawkins has lost 100 matches. In a row. His last win occurred on the Nov. 8, 2016, edition of SmackDown LIVE.

Indeed, after being pinned by Jason Jordan last week in the "gold-blooded" Superstar's Raw debut, the "Captain" of the "Curt Hawkins Star FACTory" stretched his, well, defeated streak to 100 — the longest such stretch in the modern era.

Most Superstars would see triple digits in the "L" column as a sign to probably, maybe, change things up. Hawkins, however, sees things differently.

"One hundred matches, 100 stars made in my 'Star FACTory,'" Hawkins told WWE.com. "I win every night, whether the stats say it or not. I make stars, It's what I do."

Finn Bálor is among those stars "made" by Hawkins, and the first-ever Universal Champion was quick to "congratulate" the Queens, N.Y. native on Instagram.

With 100 straight losses under his belt, who's the next star to be made in Hawkins' "Star FACTory"?

"Probably Brock [Lesnar]. He's dodging me," Hawkins revealed. "I've invited him many times on Twitter."
– Drew McIntyre tweeted the following in response to Triple H plugging the top two matches at WWE NXT "Takeover: Brooklyn III" later this month – Drew vs. NXT Champion Bobby Roode and Ember Moon vs. NXT Women's Champion Asuka.
10 years in America. 17 years working on a dream w/ many ups & downs. All my roads have led to this destination #NXTTakeover #WeAreNXT https://t.co/T9XLZNEorr

— Drew McIntyre (@DMcIntyreWWE) August 2, 2017
Saturday, August 19th
LIVE from the @barclayscenter and ONLY on @WWENetwork…#NXTTakeOver: Brooklyn pic.twitter.com/93o9Drpdvi

— Triple H (@TripleH) August 2, 2017