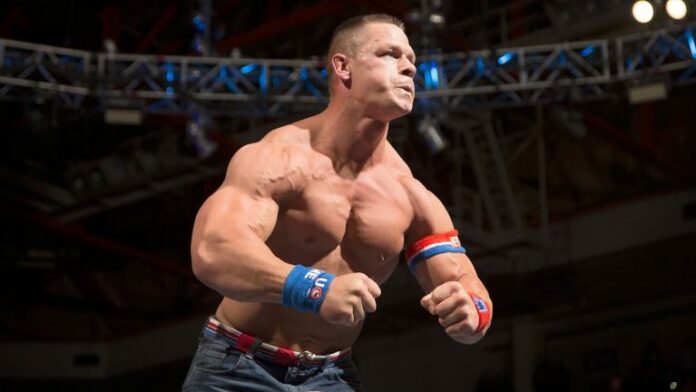 It was reported earlier this week that there is currently a creative pitch for Cena to be presented as a "free agent" where he could conceivably go back and forth between RAW and SmackDown Live. Cena, who was last seen on WWE programming at WrestleMania 33 where he and Nikki Bella became officially engaged, is set to return on the July 4th episode of SmackDown Live.
WWE.com has posted an article confirming the reports. You can read an excerpt from the WWE.com article confirming Cena's free agency and questioning what it means below. The full article can be found here.
"John Cena has certainly been busy since his last appearance on WWE television at WrestleMania 33, where he proposed to Nikki Bella after they defeated The Miz & Maryse. Whether he's been filming the movie "The Pact," guest-hosting NBC's "TODAY,"hosting "American Grit" on FOX or joining Bill Gates in the fight to end polio, there's been little time to rest for the 16-time World Champion.
We now know The Leader of The Cenation is on his way back to SmackDown LIVE on July 4 after a long absence, but could his Team Blue return be a bittersweet one?
Cena's status as a Free Agent has the WWE Universe wondering exactly what that means for his future. WWE.com has learned that The Cenation Leader became a Free Agent during the Superstar Shake-up after WrestleMania, but not much else is known about what that status entails. Cena has been Team Blue through and through since the WWE Brand Extension, having been the third selection (seventh overall) of SmackDown LIVE Commissioner Shane McMahon and General Manager Daniel Bryan in the WWE Draft.
Could Cena simply be staying with SmackDown LIVE when he returns? Or will he be saying goodbye to Team Blue and heading to Monday Night Raw? Find out when John Cena makes his return to WWE on the July 4 edition of SmackDown LIVE at 8/7 C on USA Network!"