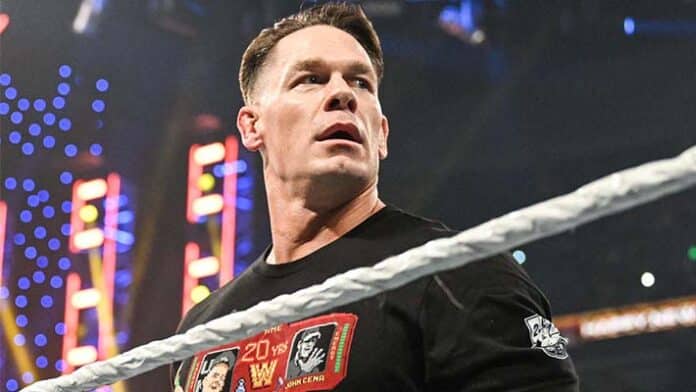 What are the top ten greatest moments in the legendary WWE career of John Cena?
The future WWE Hall of Fame mega-star is featured in a special edition of the weekly digital series, WWE Top 10, which dropped via the company's official YouTube channel this week.
Ahead of his in-ring return against WWE United States Champion Austin Theory at WrestleMania Goes Hollywood on April 1 and April 2 at SoFi Stadium in Inglewood, CA., John Cena's top ten greatest moments in WWE history are ranked and released in the new video, which you can check out below.
JOHN CENA'S TOP 10 GREATEST WWE MOMENTS OF ALL-TIME
10. "Army of John Cenas" from WrestleMania 25
9. "Wins United States Title" from WrestleMania 20
8. "Dr. of Thuganomics Returns" from WrestleMania 35
7. "Lifts Big Show and Edge" from WrestleMania 25
6. "Submits Triple H" from WrestleMania 22
5. "Mimics the nWo" from WrestleMania 36
4. "Submits Batista" from WrestleMania 26
3. "Submits Shawn Michaels" from WrestleMania 23
2. "Wins first WWE title" from WrestleMania 21
1. "Defeats The Rock" from WrestleMania 29