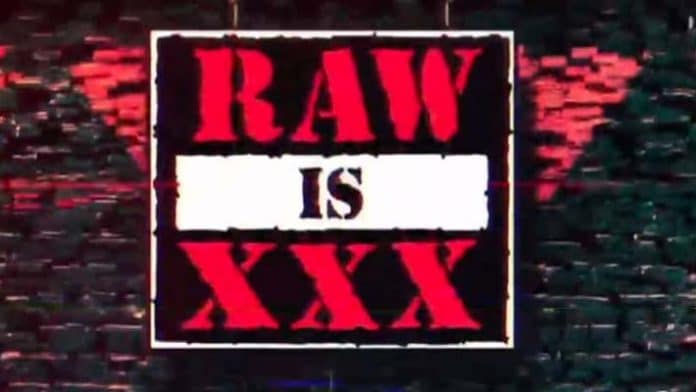 WWE RAW Results – January 23, 2023
Kicking off this week's Raw with Hulk Hogan asking the WWE Universe what's up then says Raw started while Hulk A Mania was running wild. He says the show has only grown since then and together, WWE is celebrating 30 years of the Red Brand. He then puts over the Philadelphia Eagles.
We then head to a video showcasing the changes Raw has undergone over the years and some of the most memorable moments in the show's history.
The Bloodline makes their way down to the ring.
Undisputed WWE Universal Champion Roman Reigns tells Philadelphia to acknowledge him, then says it's time to get down to business and hands the mic over to Paul Heyman as he and the rest of The Bloodline sit down. Heyman introduces himself to the ladies and gentleman of the jury as the crowd chants ECW. Heyman recognizes the chant, then says ECW is dead and he wishes the same for Sami Zayn. He calls Zayn a betrayer and a conspirator who has been aligned with Kevin Owens since day 1. He says Zayn has been leading on The Bloodline, then says this is an open and shut case. He says he can back up his points with 4 pieces of footage and prove Zayn's guilt.
Heyman calls for Exhibit A to be played: a clip from August 12th, 2022 of Drew McIntyre attacking The Usos as Zayn retreats. He then plays Exhibit B: Zayn grabbing a chair to help The Usos, but not using it on August 29th, 2022. Exhibit C shows Zayn at Survivor Series taking glory for himself after The Bloodline win and Exhibit D shows Zayn shoulder blocking Reigns during a promo on December 23rd, 2022.
Heyman says Zayn is guilty of assault on Reigns, then says he begs the jury to find Zayn guilty as charged and says the prosecution rests.
Zayn stands up from his chair and says he had a whole defense planned, but the one thing he didn't count on is how he would feel in the ring. Zayn tells Heyman that what he just said hurts him a lot and asks him if he really thinks he's conspiring with Owens. He says the fact that Heyman thinks that's the case hurts, and while he doesn't, fans do. Zayn says it hurts to be put on trial, then says his defense is that he doesn't have one before sitting back down, deflated.
Reigns grabs the mic and asks Zayn if he really doesn't have a defense. He asks Zayn if his ego is really so big that he won't argue. He says he let him into his family, and this is what he shows him. He then calls on Solo Sikoa.
Sikoa sets up for the Samoan Spike, but before he can hit it, Jey Uso grabs his hand and prevents him from doing so. He grabs a mic and says he put together his own footage.
Exhibit A shows Zayn getting an audio person to play The Bloodline's music so The Usos could retain their Undisputed WWE Tag Team Titles during a match on June 3rd, 2022. Exhibit B shows Zayn taking a Claymore Kick for Reigns and pushing him out of the way on August 19th, 2022. He then plays Exhibits C & D: Zayn taking a chair shot for Sikoa on September 9th, 2022 and Zayn helping The Usos retain their Undisputed WWE Tag Team Titles 2 months after that. Exhibit E is up next and it shows Zayn winning the War Games match for The Bloodline at Survivor Series. Jey says everything is there for Reigns to see. He says Zayn has taken a lot for him and The Bloodline. He says even though he wasn't always the nicest to Zayn, Zayn saw the good in him and that's what family does. He says Zayn has proven his loyalty, and says he loves him like a brother. He tells fans if they want Zayn to stay in The Bloodline, then they should throw their ones up.
Reigns then announces his verdict: not guilty for now. Reigns tells him to thank Jey, then finish up tonight and stay home until the Royal Rumble on Saturday. He says he will be giving him his final test then.
Raw Tag Team Title Match
The Usos (c) vs. Judgement Day
Damian Priest & Jimmy Uso starts this match off then Jimmy delivers a kick that sends Priest out of the ring. He looks to go flying, but Priest moves out of the way. Jimmy follows him out there, but Priest sends him flying across the announce table before tossing him back in the ring. Dominik Mysterio tags in and rains down right hands, then tags Priest back in.
Priest delivers a back elbow, then locks in a shoulder submission as we see Roman Reigns, Solo Sikoa, & Paul Heyman watching on from backstage. Jimmy escapes and delivers a right hand, then tags in Jey. Mysterio tags in and Jey delivers a series of kicks. He follows it up with a Samoan Drop and a hip attack, then tags in Jimmy as Mysterio tags Priest back in.
Priest delivers a right hand to Jimmy, then delivers a running back elbow and a superkick. Jimmy lands on the outside and Priest goes flying over the top to take him down. He tosses Jimmy back in the ring, then tags in Jey Uso. The Usos deliver a double superkick to Priest before Jey ascends to the top.
Finn Balor tries pulling him down, but the referee catches him and ejects him from ringside. Jey looks for a Frog Splash, but Priest gets his knees up. Jey manages to deliver a superkick, then tags in Jimmy. Jimmy climbs to the top and delivers a Frog Splash of his own. He goes for a pin, but Priest kicks out.
Priest rolls to the outside and Jimmy hits a suicide dive, but lands awkwardly on his knee. Medical officials help Jimmy to the back as Adam Pearce heads down and says if Jimmy can't compete, then The Usos must forfeit. Zayn says there might be a solution and says he's good to go. He asks to defend the Undisputed WWE Tag Team Titles with Jey & Pearce signs off on the idea.
Zayn & Jey begin brawling with Judgment Day. Jey & Zayn toss Judgment Day to the outside before Zayn goes flying over the top to take them down. He gets Mysterio back in the ring before Mysterio rains down right hands. Zayn fires back with an exploder, but Rhea Ripley distracts the referee, allowing Priest to hit South From Heaven.
Mysterio goes for a pin, but Zayn kicks out. Mysterio looks for the 619, but Jey catches him with a superkick. Ripley gets in the ring and dares Jey to hit her, allowing Mysterio to deliver the 619. He then climbs to the top and delivers a Frog Splash, then goes for a pin.
Zayn breaks the fall before sending Priest into the ring post shoulder first. Mysterio levels Zayn before Jey hits a superkick and tags in Zayn. Jey & Zayn then deliver 1D for the win.
Winners & Raw Tag Team Champions: The Usos (STILL CHAMPIONS!!!) (Recommend)
Backstage, Reigns tells Heyman that Zayn made it through the night, but he doesn't want to see him until Saturday.
We go backstage and see JBL & Baron Corbin walking around & they encounter The Godfather & JBL says Corbin is on the list for the poker game. The Godfather says he's not on the list and JBL asks to talk to the man in charge. The Godfather gets him & Ron Simmons walks out. JBL explains things to Simmons and flashes him some money. Simmons says they can work something out, then leads them to the poker tournament.
We head back to ringside where LA Knight is in the ring. He says last Friday on Smackdown Bray Wyatt brought back the Firefly Funhouse. He asks if he's really supposed to be scared of it, then says he's living on past glory. He says the legends here for Raw 30 are also living on past glory, then challenges any of them to come out if they have enough left in them.
The Undertaker's gong hits and The American Badass appears. He rides down to the ring on his mic. Knight then says that's enough and says he heard his comments on Joe Rogan's show. He tells him to think of the headlines they could create, then gives him a pass and says he will let him live to see another day. He tells him to watch his Pitch Black Match this Saturday, then says everyone is saying his name.
The lights go out before Bray Wyatt's music hits. Wyatt appears behind Knight & Knight freaks out. He finds himself stuck between Wyatt & Taker and doesn't know where to go. He gets in the ring, where Taker greets him with a chokeslam. Before he delivers it, he stares down Wyatt and hands Knight over to him. Wyatt delivers Sister Abigail, then stares down Taker. Taker whispers something in Wyatt's ear, then rides to the back.
We head backstage to the APA Poker Invitational. Otis puts some chips in the middle, and DDP calls him. Alundra Blayze says she has Kings over 4, but DDP puts his cards down and takes the hand.
Steel Cage Match
Becky Lynch vs. Bayley
Becky Lynch levels Women's Tag Team Champions Dakota Kai & Iyo Sky. Bayley hits her with the steel cage door, allowing Kai & Sky to send her into the barricade and cage wall. Sky sends her into the apron before Damage CTRL tosses Lynch into the ring. Kai locks the cage door as Sky & Bayley continue to beat down Lynch. Adam Pearce heads down and yells at Damage CTRL as Bayley & Kai assist Sky in hitting a moonsault. Pearce cuts open the lock on the door as Damage CTRL continues their attack on Lynch. Damage CTRL climbs to the top of the cage while Pearce and other officials check on Lynch. Bayley holds up a Damage CTRL t shirt.
Winner: N/A (Match Never Got Started)
Back from the break, D-Generation X & Kurt Angle head to the ring.
Road Dogg says the more things change, the more they stay the same. He then introduces DX, then notices Angle and asks why he's out in the ring. Angle says he's always wanted to be in DX, then takes off his shirt and reveals a DX shirt. Michaels says he needs to pass a test if he wants to be in the group, and Triple H asks him if he's ready.
Imperium's music hits, and they head to the ring. Kaiser tells DX shame on them for all of their filth and nonsense. Intercontinental Champion Gunther says DX has no reason to celebrate, as they have made a mockery of professional wrestling. He says they are there to kick them out of the ring unless one of them will do something. Triple H gets in his face, but backs off and says he's retired. Michaels says he's too old before X Pac says he has a case of the sweats and Road Dogg asks who he's kidding. DX huddles up and says Angle volunteered to fight them. Angle says he didn't say that, and Triple H says DX is in a jam. He says he wishes someone was willing to come out and fight them.
Seth Rollins' music hits and he heads to the ring as fans and DX sing his song. X Pac says there's 1 of Rollins and 3 of Imperium. Street Profits' music hits before they head down to the ring.
DX says they need someone to make things official. Michaels asks why everyone is looking at him and says booking is hard. Triple H says if only someone could come out and make things official. Teddy Long's music hits and he appears. He says to hold on a second playa, then makes the match official but someone needs a referee. DX huddles up and Angle says he has an idea. He takes off his DX shirt to reveal a blue & red referee shirt. Michaels calls for the bell to be rung.
6 Man Tag Team Match
Imperium vs. Street Profits & Seth Rollins 
Setg Rollins & Giovanni Vinci lock up to get this match started then Rollins delivers a series of kicks and a lariat. Montez Ford tags in and delivers an elbow. Vinci fires back with a kick and an uppercut, but Ford manages to hit a dropkick. Vinci delivers a clothesline, then tags in Ludwig Kaiser. Kaiser delivers a boot to Ford's midsection, followed by an elbow to his head and a few stomps. Ford fires back with a series of chops, then tags in Angelo Dawkins. Dawkins tosses Ford on Kaiser, but Kaiser manages to deliver a kick to him.
Gunther & Rollins tag in & stare one another down before Gunther delivers a few right hands to Rollins. Rollins delivers an arm drag and a shoulder, then looks to go flying. Gunther catches him with a chop, then delivers a bodyslam that takes us to a commercial break.
After the break Kaiser has Rollins in a chinlock. Rollins escapes and delivers a right hand to Kaiser's head. Rollins delivers a lariat, then makes the hot tag to Ford. Ford delivers a lariat and fires off several rapid fire chops, then hits a sliding lariat and a kick to his midsection. He locks in an Ankle Lock. Kaiser tries to break the hold, but Dawkins locks one in on him Gunther makes the blind tag and breaks the holds.
He gets in Angle's face before Angle shoves him. Rollins hits him with a forearm as Street Profits take out Kaiser & Vinci on the outside. Gunther delivers a chop and a dropkick to Rollins in the corner, then delivers a powerbomb. He goes for a pin, but Rollins kicks out.
Gunther looks for a German suplex, but Rollins escapes and delivers an enziguri. He follows it up with a superkick and the Angle Slam, then tags in Ford. Vinci tags in and hits Ford with a lariat. Kaiser ascends to the top to help him out, but Rollins meets him there and hits a superplex.
He then sets his sights on Gunther and hits him with a Pedigree. Ford delivers From The Heavens to Vinci before Rollins tags in and hits the Curb Stomp for the win.
Winners: Street Profits & Seth Rollins 
We head backstage to the poker game. Baron Corbin gets the better of Ted DiBiase and takes his money before IRS walks in and tells him not to forget to pay his taxes. He confiscates his money before Ron Simmions walks in and says damn.
After the break, Cathy Kelley is standing by with Bobby Lashley. Kelley asks him why he thinks the match became a No Sisqualification match and he says no disqualification means there's no excuses for why Austin Theory retains his title. He says he would still be United States Champion if it weren't for Brock Lesnar and says he will beat Theory. MVP walks in and asks for a moment alone with Lashley. He says he has no doubts that Lashley will win the title, and Lashley says he didn't need his help to become number one contender. He asks MVP to let him handle his match alone tonight.
Back at ringside Ric Flair comes out & asks Philadelphia what's up, then says tonight is a historic night. He tells fans they keep the lights shining, then says diamonds are forever and so is Raw. He says WWE has given him everything, but the greatest thing it's given him is watching his daughter succeed in the company. He then introduces Smackdown Women's Champion Charlotte Flair.
Charlotte Flair's music hits and she heads to the ring.
Flair says it was right here on Raw that the women's revolution began and where she evolved into a 14x Women's Champion by facing names like The Bella Twins, Ronda Rousey, Asuka & Rhea Ripley. She says it was because of them she became the most decorated women's athlete of all time.
Raw Women's Champion Bianca BelAir's music hits and she heads to the ring. BelAir says he respects everything Flair has done for the wrestling business, but Raw is her show and her home. She says she does everything to make sure Raw is the greatest show on television.
Sonya Deville's music hits and she heads to the ring. She asks if they realize what a historic night this is for Raw and all they're doing is talking about themselves. She rags on Flair for having her father introduce her, then asks Belair if she really thinks people watch Raw for her. She asks them if they realize she used to run the show as General Manager, then asks for her recognition.
Flair says she owes Deville for last Friday, then tells BelAir that she can handle this. BelAir says it would be her pleasure and challenges Deville to a match. Deville accepts.
Non Title Match
Raw Women's Champion Bianca BelAir vs. Sonya Deville 
Match starts off a lock up before they exchange submissions before Bianca BelAir delivers a dropkick. She delivers a shoulder to Sonya Deville's midsection, then looks for a bodyslam. Deville escapes and delivers a right hand to BelAir's midsection. She follows it up with a kick, then sends BelAir into the top turnbuckle face first. BelAir delivers a boot to Deville's face, then delivers a backbreaker and a standing moonsault. BelAir sends Deville to the outside then delivers a big boot. Deville fires back with a kick to BelAir's knee that takes us to a break.
After the break BelAir delivers a delayed vertical suplex to Deville. She looks to follow it up with a standing moonsault, but Deville gets her knees up. She hits a kick, but BelAir manages to deliver the KOD for the win.
Winner: Raw Women's Champion Bianca BelAir 
After the match BelAir grabs a mic and says she hasn't forgot about Alexa Bliss. She says what she did to Deville is a preview to what she'll do to Bliss at the Royal Rumble. She tells her she doesn't care if she brings Bray Wyatt or Uncle Howdy because she will still be Raw Women's Champion.
Bliss then appears on the Titan Tron and tells BelAir she is her only obstacle. She says doesn't knee Wyatt or Uncle Howdy and tells BelAir she will spare her eyes so she can watch her walk out as the new Raw Women's Champion.
We then head to a video of Cody Rhodes discussing his journey back to WWE and recovery from injury while simultaneously hyping him up ahead of his return at the Royal Rumble this Saturday.
We are back from the break, The Miz is in the ring. He says tonight is one of the biggest episodes of Raw of all time, then asks where his recognition is. He puts himself over and says he is the 1st 2x Grand Slam Champion in WWE history.
Kevin Owens comes in out of nowhere. He appears behind The Miz, then delivers a Stunner and grabs a mic. He addresses Roman Reigns and says while Sami Zayn may not be guilty, he certainly is. He says he's been holding the WWE Title hostage for the last 2 years, then gives his word that he will become the new Undisputed WWE Universal Champion. He says he will keep fighting on Saturday until he has nothing left.
The Miz gets back to his feet. Owens takes notice and delivers a 2nd Stunner.
United States Title No DQ Match
Austin Theory (c) vs. Bobby Lashley
Match starts off with a lock up then Bobby Lashley delivers a series of kicks to Austin Theory, then sends him into the mat face first and clotheslines him to the outside. He follows him out there, then tosses him into the barricade and the ring post that takes us to a commercial break.
After the break Lashley looks for a delayed vertical suplex, but something gets in Lashley's eye and He drops him. Theory delivers a dropkick, then follows it with a backbreaker and goes for a pin. Lashley kicks out before Theory grabs a chair and sets it up in the corner. Lashley tosses Theory to the outside, then follows him out there.
Theory trips him and he lands on the apron, then tosses him back in the ring and grabs a table from under the ring. Lashley locks in the Hurt Lock, but Theory escapes. Lashley hits a flatliner, then sends Theory into the chair in the corner.
He sets up the table while Theory rolls to the outside. Lashley follows him out there, but Theory sprays him with a fire extinguisher and tosses him into the ring steps that takes us to a another commercial break.
We come back from a another commercial break Lashley delivers a superplex to Theory off the top. He follows it up with an elbow, then gets Theory up on his shoulders and plants him. Theory delivers a low blow, but Lashley manages to send Theory through the table he had set up.
All of the sudden Brock Lesnar's music hits and he heads to the ring. He delivers a F5 to Lashley, then hits Theory with a F5. Theory lands on top of Lashley to get the win.
Winner & United States Champion: Austin Theory (STILL CHAMPION!!!!)