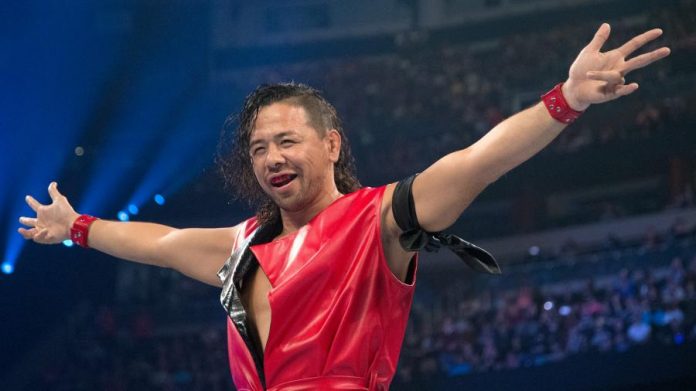 WWE issued the following:
Shinsuke Nakamura will team with Natalya to represent SmackDown LIVE in the WWE Mixed Match Challenge tournament, airing exclusively on Facebook Watch beginning next Tuesday.  
The explosive pairing of The Artist with The Queen of Harts will truly prove to be something special. A graduate of the infamous Hart Family Dungeon, as well as a former SmackDown Women's and Divas Champion, Natalya has shown time and time again that her technical expertise is second to none. Mixed with the charismatic Strong Style of the two-time NXT Champion, this combination promises to present a tag team arsenal so dynamic, so explosive, that it could arguably rival that of the original Hart Foundation.  

Together, Nakamura and Natalya will do battle in the ground-breaking tournament on Facebook Watch, where male-female WWE Superstar pairings will attempt to win $100,000 for a charity of their choice. Each showdown in the competition will follow traditional Mixed Tag Team Match rules: When tagged, male Superstars face off with the opposing team's male competitor, and female Superstars battle fellow female competitors.

Check back with WWE.com to learn other #WWEMMC combinations as they become available. Follow WWE Mixed Match Challenge on Facebook for updates, and find out how you can impact the show's matchups, stipulations and more along the way. WWE Mixed Match Challenge begins next Tuesday, Jan. 16, at 10 ET/7 PT, exclusively on Facebook Watch.