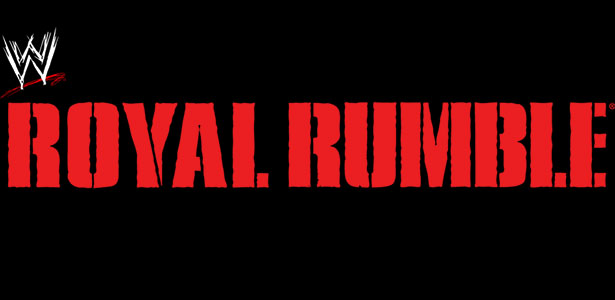 Oh, you didn't know? The Rhodes Brothers get a jolt of Attitude when Cody Rhodes & Goldust defend their WWE Tag Team Championships against The New Age Outlaws on Royal Rumble Kickoff.
– The 2014 WWE Royal Rumble Kickoff pre-show begins with a live shot from the CONSOL Energy Center in Pittsburgh, Pennsylvania as fans file into the building. Josh Mathews welcomes us. He's joined by Shawn Michaels, Ric Flair and Hacksaw Jim Duggan. Duggan does a big "hooooo!" and Shawn says he's honored to be here tonight. Flair does a big "whoooo!" and shows off his Hall of Fame Rolex with Shawn. Shawn talks about the strategy of winning the Royal Rumble match and Flair and Duggan chime in. Next they talk about The New Age Outlaws taking on Cody Rhodes and Goldust. Shawn is pulling for his boys but gives props to Cody and Goldust. Flair picks the Rhodes Brothers to win. Duggan also picks the Brotherhood to get the win.
– We go backstage to Renee Young in the social media lounge. She shows off some tweets and encourages fans to join in on the discussion.
– We get hype for John Cena vs. Randy Orton. The panel discusses Cena vs. Orton. Shawn and Duggan pick Cena to win. JBL comes out for commentary to a huge pop.
– We go backstage to the locker room. Everyone is arguing. Vickie Guerrero and Brad Maddox have a lottery and let everyone pick their numbers. Alberto Del Rio goes first and seems happy. Kofi Kingston says his number could be better. R-Truth is next and he doesn't look so happy about his number. Antonio Cesaro is next and he's happy. Jack Swagger goes next and wants to trade numbers with Cesaro. The Great Khali is next and doesn't seem so sure about his number. Damien Sandow walks up and laughs at him. Sandow picks his number and Khali laughs at him.
– They talk about Daniel Bryan vs. Bray Wyatt, which will open the show. Duggan and Michaels pick Bryan to win. Flair goes with Wyatt.
– We go ringside to JBL, Michael Cole and Jerry Lawler.
WWE Tag Team Title Match: The New Age Outlaws vs. Cody Rhodes and Goldust
We go to the ring where Lilian Garcia does introductions. Out first comes Road Dogg and Billy Gunn. They do their usual schtick. Out next comes WWE Tag Team Champions Cody Rhodes and Goldust.
Dogg starts out with Rhodes and they lock up, going to the corner. Cody with a quick pin attempt and then a headlock. Cody drops Dogg with a shoulder. Dogg turns it around and talks some trash. Dogg ducks a Disaster Kick and tags in Gunn. Cody sends them both out to the floor. Goldust leaps out and takes out Dogg. Cody leaps from the top and takes out Gunn. We take a break.
We come back and Dogg is in control of Goldust with a 2 count. Dogg with a big right hand and a takedown to the mat. Dogg blocks a shot and drops an elbow for a 2 count. Goldust finally counters and they both go down. Gunn tags in and keeps Goldust from tagging. Gunn beats Goldust down in the corner. Gunn whips Goldust hard into the opposite corner and he goes down again. Gunn with a 2 count. Gunn slaps Goldust around and whips him into a corner again. This time Goldust nails a big powerslam and rallies for a tag.
Dogg and Cody tag in and go at it. Cody with a high knee. Cody tells Gunn to suck it. Gunn comes in and they tangle. Cody springboards in with a missile dropkick that hits both of his opponents. Cody kicks Gunn out of the ring but turns around to Dogg. Cody counters a pumphandle slam and nails CrossRhodes for a 2 count as Gunn breaks the pin. Gunn sends Goldust into the fan barrier. Gunn tags himself in. Cody nails a Disaster Kick on Dogg. Gunn nails the Fameasser on Cody for the win and the titles.
Winners and New WWE Tag Team Champions: The New Age Outlaws
– After the match, The Outlaws celebrate as we go to replays.
– We go back to the panel to discuss the match.
– The panel talks about Big Show vs. Brock Lesnar next. We get a hype video for the 30-man match. HBK says one of the three Shield members will win. Flair picks Batista. We see Daniel Bryan walking backstage and that's it for the pre-show.