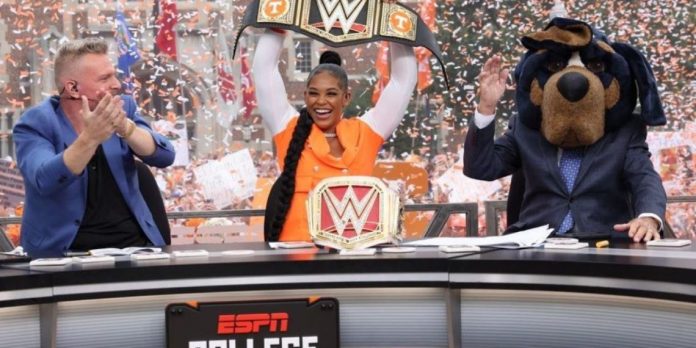 WWE has reached an agreement with the SEC (Southeastern Conference) to create custom WWE Title plates.
According to Sports Business Journal, WWE has secured licenses to produce custom side plates featuring the logos of all 14 SEC college sports teams that can be outfitted on replica WWE Title belts.
The side plates will go on sale later this fall, in time for the conference championship games.
When the Boston Red Sox won the World Series in 2013, WWE started a tradition of giving replica title belts with custom side plates to champions from other sports. In 2021, the company agreed to allow fans to order custom belts for all MLB teams.
During her appearance on ESPN's College GameDay this past Saturday, RAW Women's Champion Bianca Belair wore a custom Tennessee-branded title belt, as seen below.
Let's go TENNESSEE!#ESTofTennessee#ESTofWWE https://t.co/JhRI2MQEyA

— Bianca Belair (@BiancaBelairWWE) September 24, 2022