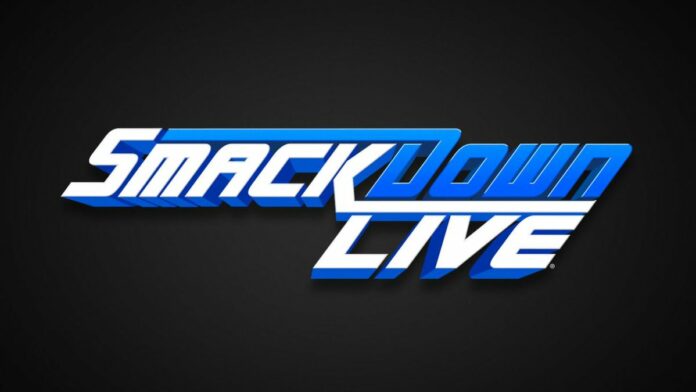 WWE SmackDown Results – April 30, 2019
We are in Columbus, Ohio and your announcers are Tom Phillips, Corey Graves, and Byron Saxton.
Michael Cole is in the ring and he brings out the WWE Champion Kofi Kingston.
Michael says he is happy to be here to help Kofi celebrate a remarkable 11 year career. Michael reminds Kofi that it was not until Wrestlemania that he had a chance to challenge for the WWE Championship. Cole mentions the odds that Kofi had to overcome to win. We see footage from Elimination Chamber. We see footage of Kofi Kingston's gauntlet travails to get his match at Wrestlemania.
Cole asks if Kofi thought he would get his championship match at Wrestlemania. Kofi says he has learned over the past 11 years that there are highs and lows. You have to fight through those lows and keep pushing to fight through. Kofi says he is happy that he fought through because he is your WWE Champion. Kofi says he is happy he got to do it standing next to his brothers Big E and Xavier. Without them, it was not possible. They proved that the impossible was possible.
Cole tells Kofi that his Wrestlemania moment was magical and he says it might have been the greatest Wrestlemania Moment ever. We take a look at the finish of the match.
Cole tells Kofi he does deserve it. Kofi says the emotions are still there and he cannot believe that he got to share that moment with his family in the ring. Next to the birth of his kids and getting married to his wife, winning the WWE Championship was the greatest moment in his life.
Cole reminds Kofi about the target on his back and how Kevin Owens was the first to aim at the target.
Kofi is asked for his reaction. Kofi says a lot of people said he should have seen it coming. Kofi says a lot of the blame is on him because they may have been right. Kofi says they believe in giving people second chances if they want to change. They believed that Kevin Owens wanted to change but Kevin Owens is going to be Kevin Owens. If Kevin wanted to challenge him for the WWE Championship, all he had to do was ask. Kofi says Kevin said he was doing what he was doing for the WWE Title. Let him come. Kofi suggests that they do it at Money in the Bank. Kofi says he is not afraid of Kevin Owens or losing the title.
Kevin Owens' music plays and he makes his way to the stage.
Kevin says challenge accepted. You did give everyone a Wrestlemania moment that no one will forget. You won the title on the grandest stage of them all in front of your wife and kids. It doesn't get any better than that. What a moment. The thing is that those moments end. Once you see the moment, they will not admit it but the WWE Unvierse is thinking that none of them believe you are championship material. Kevin says he looks into your eyes and hears the words coming out of your mouth and you don't believe that you are chamionship material. You are drowning and the water is rising.
Xavier Woods attacks Kevin Owens from behind and Kevin with a super kick and he goes to the back before Kofi can get to the stage.
We go to commercial. Kofi tells Xavier that his back is screwed up and they have a plan. Woods says he had to do it. Kofi tells Woods they have to think about their plan. They have families to take care of.
We are told that Bayley is the first member of the Smackdown roster to be in the Money in the Bank ladder match.
Match Number One: Bayley versus Becky Lynch in a Non Title Match
They lock up and Becky with a hip lock take down and Bayley gets back in Becky's face. They lock up and Becky with a side head lock and shoulder tackle. Becky sends Bayley to the floor and Bayley gets back on the apron and Bayley drops Becky on the middle rope. Becky with a flying forearm. Becky with a waist lock and Bayley with a standing switch into a hammer lock. Becky with a reversal. Becky with a lateral press but cannot get a count from the referee. Becky with a leg sweep and she gets a near fall. Bayley with a leg sweep and cover. Becky with a rollup for a near fall. Bayley with a rollup for a near fall. They continue to exchange near falls.
Becky misses a kick and her knee gives out as Bayley holds on to the ropes. Becky with a back slide but she cannot get Bayley up for an exploder. Becky with a waist lock take down into a waist lock. Bayley with a slap. Becky with a leg lariat and Bayley goes to the floor. Bayley pulls Becky to the floor and Becky kicks Bayley away. Becky with another kick to Bayley. Bayley returns to the ring and Becky sends Bayley into the turnbuckles. Becky goes for DisArmHer but Bayley blocks it. Becky with a suplex and leg drop. Becky misses a leg drop when Bayley moves.
Bayley hot shots Becky on the turnbuckles and Bayley gets a near fall. Bayley with an Irish whip but she misses an elbow. Bayley wtih a knee to the head for a near fall. Bayley sends Becky to the apron and Bayley misses a running knee to the head. Becky goes up top and hits a missile drop kick for a near fall. Becky with forearms to Bayley. Becky wtih a back heel kick and an exploder. Becky with a forearm in the corner but she misses a clothesline and both women with clotheslines and both go down. Bayley with an inside cradle for a near fall. Bayley kicks Becky into the corner and Bayley with a belly-to-back suplex. Bayley goes up top for an elbow drop and lands on Becky's knees. Becky with DisArmHer and Bayley taps out.
Winner: Becky Lynch
After the match, Charlotte Flair with a boot to Becky and then she sends Bayley shoulder first into the ring post.
Aleister Black says fear is a powerful and paralyzing tool. It is in man's nature to fear what we don't understand. His opponents try to figure him out and when they think so, the referee is counting one, two, three in his favor. Any hope of conquering that fear has simply left this Earth. What happens is they take one look into his eyes and they don't like the abyss that stares at them because it unveils a truth. A truth about themselves. A truth that allows them to fade to black.
Matt Hardy and Jeff Hardy make their way to the ring and Jeff has a crutch to help him get to the ring.
We go to commercial.
We are back and Kayla Braxton is in the ring with the Hardys and she asks Jeff the severity of his injury. Jeff says it is probably easier to show you and we see a video package for Lars Sullivan and what he did to everyone, including Jeff Hardy.
Jeff says he is unable to walk because of Lars and he will need surgery. He will be out of action for a long time.
Matt says it breaks his heart, but the Hardy Boys must give up the Smackdown Tag Team Chamipionships. Jeff says it is terrible because they never got to defend the titles, but they will be back.
Lars Sullivan's music plays.
Matt stands in the ring to be between Jeff and Lars. Lars sends Matt to the floor and Jeff is unable to get out of the ring. Matt hits Lars from behind. Lars sends Matt into the turnbuckles and then he hits Freak Accident. Jeff holds up the crutch to swing at Lars, but R Truth hits Lars from behind with a chair. Lars punches the chair and then hits Freak Accident on Truth, but Jeff is able to escape the ring. Lars with a running sit out power bomb on Truth.
We go to commercial.
We are back and it is time to find out who joins Braun Strowman, Drew McIntyre, Baron Corbin, and Ricochet in the Money in the Bank Ladder Match. First in is Mustafa Ali. The next entrant is Finn Balor. The next entrant is Andrade Almas. The final member of Smackdown is Randy Orton. We will have a tag match involving the four men.
Peyton Royce and Billie Kay are at ringside to watch the next match.
Match Number Two: Asuka and Kairi Sane versus Two Unnamed Opponents
Sane starts off and her opponent shows no respect. Sane with a kick and dragon screw leg whip. Asuka tags in and hits a bulldog and Sane follows with a kick. Asuka with round kicks. Her opponent tags in and Asuka with strikes and a back heel kick followed by a hip attack. Asuka with a German suplex and kicks. Asuka with a codebreaker and Sane with a neck breaker. Asuka with a reverse DDT and Sane tags in for the InSane Elbow for the three count.
Winners: Asuka and Kairi Sane
Sonya Deville and Mandy Rose are in the back and Sonya wonders why Mandy is so excited. Mandy says they will have an opportunity in the Money in the Bank Ladder Match, but it is just one of them. Mandy wonders how do you decide? Mandy says it is obvious and it should be Sonya. Sonya stops Mandy and says that you are going to flatter her to get her to say Mandy should be in the match. Sonya says Mandy came so close to winning the title so she should have the chance.
We go to commercial.
We are back and Roman Reigns makes his way to the ring.
Roman circles the ring before he speaks. Roman says you only get one shot at making a first impression. Roman says he figured on his first night of Smackdown, he would do exactly that so he knocked out Mr. McMahon. That wasn't the plan. It didn't have to be him, but he had to get the point across that he is the Big Dog and this is his yard now.
Shane McMahon's music plays and he shuffles on the stage. Shane asks for a proper introduction.
Shane says he knows that everyone knows that he is the best in the world. You say you are the Big Dog but Shane reminds Roman that the McMahon family owns all of the land.
Roman says your daddy owns the land and when he was in this ring with Roman, Roman was on his feet and Vince was on his back.
Shane says we know that you knocked down a National Treasure, but you were left laying in the ring last week.
Roman says he had some help from Elias and wonders if Shane can do it on his own.
Shane says he does not have the time to do it because he is going to go to see Coach Harbaugh in Michigan and he will work with a true championship caliber organization to get him ready for his match against Miz. Shane brings out two men who are ready to face Roman.
Shane says Roman will be taking on both of the members of the B Team in a handicap match.
Roman says it is so original you put him in a handicap match. Are you going to blindfold him or tie his arm behind his back. Shane says Roman is quite intuitive. It deserves something extra like a special guest referee enforcer. Shane brings him out and it is Elias.
Match Number Three: Roman Reigns versus Curtis Axel and Bo Dallas with Special Guest Referee Enforcer Elias
Axel starts off and Curtis with a wrist lock. Roman escapes the wrist lock and Bo tags in. Bo with a side head lock and take down. Bo hits the ropes awkwardly and Roman with a back elbow. Bo with elbows and a clothesline. Axel tags in and hits a DDT for a near fall. Bo tags in and punches Roman. Axel tags in and punches Roman. Bo tags in and hits a clothesline. Roman with a boot to Axel and a Samoan drop to Dallas for a near fall. Elias has some words for the referee and Axel with a clothesline to Roman that knocks him to the floor.
Bo sends Roman into the ring and gets a near fall. Bo with knee drops to Roman. Bo with a snap mare and Axel with a leap frog neck snap for a near fall. Axel with an arm bar. Bo tags in and applies a reverse chin lock. Bo with a knee and Irish whip but Roman with a clothesline out of the corner. Axel tags in and misses a charge into the corner and hits the ring post. Roman with clotheslines to Dallas and Roman with a flying clothesline to Axel. Roman with NeverEnding Story to Axel and Roman with an uppercut to Dallas. Roman with a Samoan drop to Axel while hitting a DDT on Dallas for a near fall on Axel.
Roman sets for the Superman punch and he hits Dallas off the apron. Axel with a rollup for a near fall. Roman with a Superman punch to Axel but Elias pulls the referee out of the ring to stop the three count. Roman chases Elias and Roman with a broad jump drop kick to Dallas. Elias sends Roman into the ringside barrier and ring post. Axel with a Son of Perfectplex for a near fall when Elias tries for the fast count. Elias gets his guitar while Axel holds Roman. Roman with a Superman punch to Elias and Axel wit a rollup but Roman rolls through and hits a spear just in time for the referee to wake up and make the three count.
Winner: Roman Reigns
Finn Balor is in the back and he is joined by Mustafa Ali as they prepare for their tag match later tonight.
We go to commercial.
We are back with the Firefly Fun House.
We hear from Randy Orton. He says that there is nothing more lethal than a man with the money in the bank briefcase and three letters . . . RKO.
Zelina Vega says this is the best part of your night. When you get confirmation that this ring is about to be graced with the presence of Andrade. Almas tells Finn Balor that he has no respect for him. He says he has no respect for Mustafa Ali. Almas tells Randy Orton you are a twelve time World Champion. Anytime you want to learn something, tag him in and he will teach you to respect Andrade.
Match Number Four: Mustafa Ali and Finn Balor versus Randy Orton and Andrade Almas (with Zelina Vega)
Orton and Ali start off and Ali chops Orton and goes to the apron and kicks Orton and then kicks Almas. Ali goes for a springboard move but Orton pushes Ali to the floor.
We go to commercial.
We are back and Orton with a power slam on Ali for a near fall. Orton with a kick to the knee but Ali with a drop kick to Orton. Almas and Balor tag in and Balor with a flying forearm to Almas and a punch to Orton. Balor with a drop kick after rolling through on a drop kick. Balor hits Orton on the apron and then hits a double stomp on Almas. Almas with a boot to Balor but Balor with an enzuigiri to knock Almas to the floor. Ali with a suicide dive onto Orton while Balor hits one on Almas.
Vega distracts Balor and Almas slams Balor to the mat. Almas with a running double knee strike for a near fall. Almas sets for a hammer lock DDT but Balor escapes. Balor with Slingblade and Ali with a tag and he hits a 450 splash for the three count.
Winners: Finn Balor and Mustafa Ali
After the match, Orton with an RKO to Balor but Ali with a kick to Orton to send him to the floor.
We go to the back with the announcement of the final two members of the Women's Money in the Bank Ladder Match. First, it is Ember Moon. Ember says she has not yet made a name for herself. This match changes lives. She will climb to the top of the ladder and she will grab the contract and be known as Miss Money in the Bank.
Carmella enters and she says the contract is hers. She did win the first one and the second one. Carmella will not let Ember mention how she won. Carmella says the match changes careers.
We take a look back at what happened earlier tonight when Xavier Woods blindsided Kevin Owens.
We go to commercial.
We are back and Kevin Owens is in the ring for the KO Show.
Kevin welcomes everyone to the Kevin Owens Show. The signs are gone, the graphics are gone, and the table is gone because the pagentry is what the New Day would have done. Kevin says he does not need that because this is Kevin Owens and this is his show. Kevin says he is the show and this is all you need.
Before he was interrupted by Xavier Woods, Kevin says he was making a point. Kofi is in way over his head. Kevin is drowning. Don't worry, help is on the way ahd he is that help. At Money in the Bank, he will relieve Kofi of the burden he has been holding since Wrestlemania. Kevin says he believes, no he is positive he will take the WWE Title from you. Enough about Kofi. Kevin says he had a great idea for a guest in Xavier Woods. We know all about Kofi but he wants to hear about Xavier. If you are able or willing to talk, come out and we can have a chat. Kevin tells Xavier the spotlight is finally on him.
Xavier does not come out. Kevin says he figuted this would happen so he has a Plan B. Kevin pulls out a Xavier Woods action figure. One of the many pieces of crap merchandise they have been shilling.
Kevin asks Little Woodsie what is wrong. Is it because you are lonely? You were part of a battle pack and there was something with you. It is Big E. Kevin says they are reunited at last. The real Woods and the real Big E are not here to tell them what is on their minds and these are useless pieces of crap. Kevin says he knows what they are thinking and what is on their mind.
Kofi Kingston comes out to the stage.
Kofi makes his way to the ring and they exchange punches. Kofi with a double leg take down and more punches. Kofi with a clothesline off the ring steps and then Kofi follows with more punches. Kofi sends Kevin over the announce table. Kofi picks up a chair and throws it on Kevin and Kofi with more kicks. Kevin with a rake of the eyes and Kevin escapes into the crowd.
We go to credits.
Credit: PWInsider.com