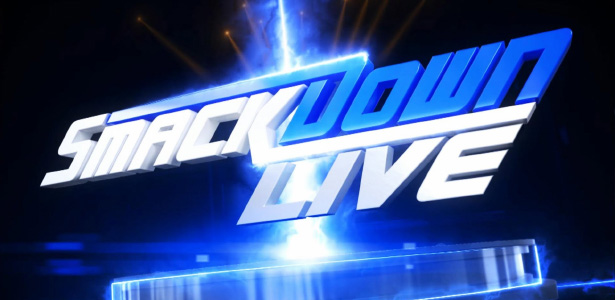 WWE SmackDown Results – February 28, 2017
– Tonight's WWE SmackDown opens with Shane McMahon and Daniel Bryan watching last week's battle royal finish. AJ Styles walks up and says if you get a better angle, he clearly won. Bryan says the match with Luke Harper is still on for tonight. AJ can't believe it. He starts ripping on Harper's hygiene when Harper is standing behind him. AJ turns around and sees this but walks away. Harper thanks Shane and Bryan before walking off. We go to the SmackDown opening video.
– We're live from St. Paul, Minnesota with Mauro Ranallo, JBL, Tom Phillips and David Otunga.
– We go right to the ring and out comes The Miz and Maryse.
Miz welcomes us to MizTV and gets right down to business by introducing his guest. Out comes John Cena.
Cena hits the ring and Miz calls for his mic to be cut. He doesn't want Cena speaking unless allowed. Miz says this is a special edition of MizTV. He has 10 years of frustration to get off his chest as Cena has cost him countless opportunities. Miz goes on and brings up WrestleMania 33 being right around the corner. Miz says there was a time when he headlined WrestleMania and beat Cena but what did Cena do two weeks later? He found a way to manipulate the most important part of anyone's career, turning it into nothing. Miz accuses Cena of being jealous of him. Miz says he's not the only one seeing through it anymore, people are starting to see how Cena is a hypocrite. Miz mentions how Cena railed The Rock for doing Hollywood stuff but now he's doing the same thing. A "you sold out" chant starts up now.
Miz goes on and says Cena isn't Super Cena any more, he's barely Decent Cena. We get dueling chants for Cena now. Miz goes on and mentions how Cena even stole the spotlight from Ric Flair. Miz allows Cena to speak now. Cena says Miz finally gets the chance to go toe to toe with him but that's the best he has. Cena says if he was really pulling the strings at WWE, he wouldn't be standing in a ring with Miz this close to WrestleMania, he'd be standing in the ring with The Undertaker. Fans pop. Cena goes on and rips Miz, saying he tried to bootleg The Rock's electricity trying to get in WWE, he stole Chris Jericho's personality when he got to WWE, he stole Flair's Figure Four, Daniel Bryan's offense & personality. Cena says Miz has been reduced to stealing what AJ Styles has been saying for months. Cena says Miz has no idea who he is, he's a dude dressed up as a dude, playing another dude.
Cena goes on and fans start chanting his name. Cena tells Miz not to bring a knife to a gunfight the next time they talk because Miz isn't The Undertaker but if he presses Cena again, he will be a dead man. Cena goes to leave but Maryse stops him. Maryse says Cena doesn't leave until they say he can leave. Maryse says Cena wishes he could be half the man her husband is but he's not. She says Cena's problem is his ego. She calls him a control, ego-maniac freak. Maryse jokes on "the bigger the ego, the smaller the package" and goes on to slap Cena. Cena laughs and says Maryse just made the biggest mistake of her life. Nikki Bella's music hits and out she comes to the ring. Maryse and Miz retreat through the crowd. Nikki takes the mic and threatens to break Maryse, calling her a bitch.
– Still to come, Harper cs. Styles and Mickie vs. Becky in a 2 of 3 Falls match. Also, WWE Champion Bray Wyatt's invocation. We go to commercial.
2 of 3 Falls Match: Becky Lynch vs. Mickie James
Back from the break and out first comes Becky Lynch. Mickie James is out next. They lock up and trade holds to start. We go to commercial.
Back from the break and they're going at it. Becky with lariats and a dropkick. Becky with a forearm in the corner. They tangle and Mickie hits the big DDT for the first pin. We go to commercial.
Mickie is still in control after the commercial. Mickie with two pin attempts in a row. Becky makes a comeback but Mickie drops her with a flapjack. Mickie goes to the top but has to roll through. Becky turns it around and gets a pin.
SmackDown Women's Champion Alexa Bliss makes her way down to the ring and distracts the referee. He doesn't see Becky getting a pin on Mickie. Becky comes over but Mickie tries to get a cheap pin. This leads to Becky getting the win with the Disarm Her.
Winner: Becky Lynch
– After the match, we go to replays. We come back to Becky taunting Mickie.
– We go backstage to Luke Harper. Wyatt sends a message to Bray Wyatt and says he can see what true evil is now. Harper says now Wyatt will be afraid of him. The Wyatt Family graphic flashes and we cut to the WWE Champion. Wyatt says the whole world wants to hear what he has to say tonight. Wyatt says his blood brother will be there with him, Randy Orton. We go to commercial.
– Back from the break and Dasha Fuentes is backstage with Alexa Bliss to ask about interfering in the last match. Bliss ends up dissing Dasha before Natalya walks up. The segment ends with Natalya threatening to take the title.
– Renee Young is backstage with AJ Styles. He says the match with Harper is bogus because Harper's feet clearly hit first last week. Styles says he will beat Harper and go on to where he belongs, the main event of WrestleMania.
#1 Contenders Match: Luke Harper vs. AJ Styles
We go to the ring and out first comes Luke Harper. AJ Styles is out next. The winner will go on to face WWE Champion Bray Wyatt at WrestleMania 33.
Back from the break and Phillips hypes the Chair Match for later tonight. The bell rings and Harper stares AJ down. They lock up and Harper sends AJ to the mat. Harper catches a kick and takes AJ to the top. Harper dares AJ to do something. AJ comes down from the top and they go to lock up but AJ goes behind. They run the ropes and Harper nails a dropkick. AJ goes to the floor for a breather. Harper chases AJ back in the ring but stays one step ahead and pulls AJ back out, sending him into the barrier. Harper slams AJ into the steel ring steps. Harper slams AJ into the announce table and rolls him back in.
AJ rolls right back out and kicks Harper as he follows. AJ with a pele from the floor to Harper on the apron. AJ with kicks to the back in the ring now. They trade shots as fans do dueling chants. Harper drops AJ with a big forearm. Harper comes over the top with a senton. Harper with a boot for a 2 count. Harper slingshots AJ under the middle rope. AJ goes back to the floor to regroup as Harper poses in the ring. Harper runs the ropes and nails a big dive, sending AJ over to the side of JBL. Harper brings AJ back into the ring and goes for a powerbomb but AJ turns it into a hurricanrana. AJ fights back but Harper blocks and drops AJ on his neck for a close 2 count. We go to commercial.
Back from the break and Harper hits the sitdown powerbomb for a 2 count. More back and forth action. AJ ends up hitting the Phenomenal Forearm for the pin but Harper's foot was clearly on the bottom rope. AJ celebrates and has his arm raised until the music hits and out comes Shane McMahon. Shane re-starts the match. Shane ends up getting inadvertently superkicked by Harper while arguing with AJ at ringside. Styles ends up getting the win within a few minutes.
Winner and New #1 Contender: AJ Styles
– After the match, we get replays while Shane is still down on the floor. AJ celebrates and makes his exit after having words with Shane.
– We go backstage to Nikki and Cena with Renee Young. Carmella and James Ellsworth quickly interrupt laughing at them. Ellsworth tries to stand up for Carmella. He says everything about Nikki is fake. Cena proposes a tag match for next week. Ellsworth is left speechless as Cena and Nikki walk off.
– Dean Ambrose is backstage walking. We go to commercial.
Dean Ambrose vs. Curt Hawkins
Back from the break and Curt Hawkins waits in the ring as WWE Intercontinental Champion Dean Ambrose makes his way out for this non-title match.
Ambrose hits the ring and drops Hawkins with Dirty Deeds before the bell can ring. Ambrose takes the mic and cuts a promo on Baron Corbin. Ambrose warns Corbin that messing with him is a very bad idea. Ambrose calls Corbin to the ring for a fight. Corbin appears on the big screen and says he just doesn't come when Ambrose calls his name. Ambrose cracks jokes. Corbin says Ambrose cost him the WWE Title at Elimination Chamber. Corbin says Ambrose was just a speed bump on the way to the WWE Title but now he's a deer standing in the way and he's going to run him over. They both issue warnings to each other before Ambrose's music hits.
– Still to come, Ziggler vs. Crews in a Chairs Match. Back to commercial.
Chairs Match: Dolph Ziggler vs. Apollo Crews
Back from the break and we see a bunch of chairs around the ringside area. Dolph Ziggler is out first but Apollo Crews attacks him from behind. Crews beats Ziggler around and takes him to the ring.
Lots of back and forth to start. Crews takes over and hits a nice moonsault before we go to commercial.
Back from the break and Crews hits a jawbreaker. Ziggler runs into an elbow. Ziggler charges with a steel chair but Crews kicks him down. Crews with a kick to the jaw and a leaping lariat. Crews with an enziguri. Crews with a standing moonsault while a chair is on top of Ziggler. Ziggler kicks out at 2.
Ziggler ends up rolling Crews up and using the ropes for leverage but Crews kicks out. Crews suplexes Ziggler on top of the chair for a 2 count. More back and forth. Crews takes a thumb to the eye and a chair shot to the throat. Crews is checked on by the referee. Ziggler takes advantage and crotches Crews onto a chair. Ziggler with the pin for the win.
Winner: Dolph Ziggler
– After the match, Ziggler stands tall as we go to replays. We come back to Ziggler talking trash before leaving.
– Tom and JBL plug the WWE Network.
– Still to come, Wyatt's invocation. Back to commercial.
– Back from the break and out comes WWE Champion Bray Wyatt.
Wyatt takes the mic and mentions AJ Styles. Wyatt says he didn't care who it was, Harper or Styles, because they are both just mortals. Wyatt says AJ is going to end up like all the rest, he promises this. Wyatt says AJ is going to feel the spirit of Beelzebub himself, the spirit of AJ's master. Wyatt goes on and mentions Randy Orton is somewhere dark. Orton appears on the big screen and Wyatt says hey. Orton is at the Wyatt Family compound. Orton says this is Bray's world but it's not his, it never was. Fans cheer.
We see the rocking chair moving behind Orton. Orton says he used to say if you can't beat them, join them. But he has a new expression… when you can't beat them, join them and when it's time, screw them. Orton reveals that Sister Abigail is under the floor of the compound. Orton says Abigail was put to rest directly under his feet. Orton has a pickaxe. Wyatt stares up at the big screen. Orton asks how long it's been, how long have maggots and worms been eating her bones. Orton says all that is left is her wretched spirit. Orton sees Wyatt as helpless, naked and stripped of his powers for the first time. Orton says Wyatt's black heart is beating through his chest because he fears Orton might destroy what makes him tick.
Orton says he's going to burn the spirit of Sister Abigail to death and watch Wyatt burn with it. Orton says he promised allegiance to Wyatt as long as he was master but in a moment, Orton will be the master and Wyatt will be the servant. Orton tosses the axe and picks up a can of gasoline. Orton starts dousing the walls. Orton says he's coming for Wyatt and the WWE Title at WrestleMania. Orton pours gas down the floor where Abigail was buried. Orton says we're about to hear Abigail scream. He asks Bray if he remembers the last time she screamed, when she took her last breath. Orton tosses more gas around. Wyatt yells at Orton from his knees in the ring. Wyatt begs Orton not to. Orton leaves the building and makes a trail of gas. Orton strikes a match while Orton begs him not to do it. Orton torches the building and smiles as it goes up in flames. Orton does his signature pose. Wyatt goes nuts in the ring and at ringside. Orton stares at the camera as fans chant his name. SmackDown goes off the air with Wyatt losing his mind.