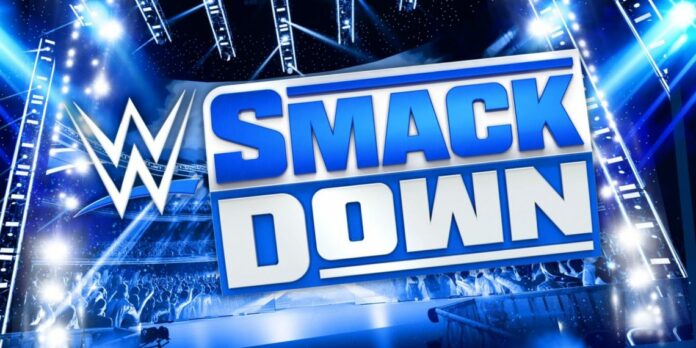 According to Nielsen via Showbuzz Daily, the live Money In the Bank go-home edition of WWE SmackDown on Friday attracted an average of 2.142 million viewers on FOX.
This final figure represents a decrease of 3.98% from the final audience of 2.231 million viewers for the previous week.
SmackDown on Friday garnered a 0.49 rating in the key 18-49 age demographic. This is a 7.54% decline from the 0.53 rating from the prior week. According to Wrestlenomics, this week's 0.49 key demo rating reflects 639,000 18-49 viewers, a 7.52% decrease from the 691,000 18-49 viewers that the 0.53 key demo rating attracted the week before.
SmackDown improved from #3 the previous week to #2 in the network TV ratings for the important 18-49 demographic. SmackDown improved from #3 the week before to #1 in the 25-54 demo. SmackDown maintained its position as the sixth-most watched programme on network television for the whole evening. With 2.828 million people and a 0.23 key demo rating, Blue Bloods on CBS had the night's highest network TV audience. Mi Fortuna Es Amarte, a Univision production, had the highest network TV rating of the evening in the key 18-49 demographic (0.50 rating) and attracted 1.697 million people.
The audience for Friday's live SmackDown was tied with the episode on April 15 for tenth-lowest of the year. The episode shared ninth-lowest key demo rating of the year so far with the episode from March 25.
This past Friday night there were no sporting events. The key demo rating for Friday was down 7.54% from the show the week before, while the number of viewers was down 3.98%.
With a 0.22 key demo rating, The Five on FOX News at 5pm won the evening on the Cable Top 150. With 3.082 million people, The Five also had the most viewers on cable that night.
The Friday SmackDown broadcast saw a 15.1% increase in viewers compared to the same week in 2021, and a 6.52% increase in the 18-49 key demo rating.