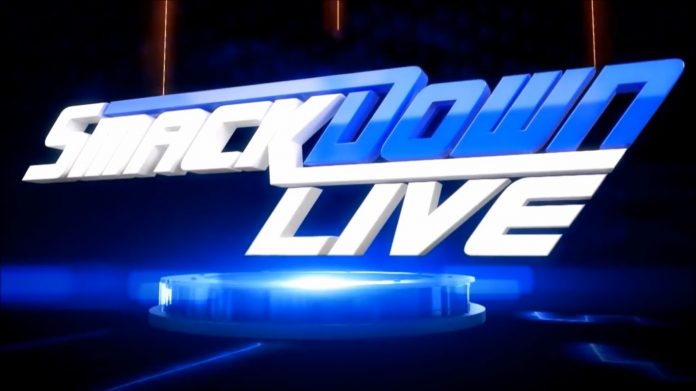 This week's WWE SmackDown, featuring a non-title Grudge Match between Randy Orton and WWE Champion Jinder Mahal as the main event, drew 2.584 million viewers. This is up from last week's 2.569 million viewers. The show also featured Carmella vs. SmackDown Women's Champion Naomi in a non-title match and Lana vs. Charlotte Flair advertised ahead of time.
SmackDown was #2 in viewership, behind Hannity, and #1 in the 18-49 demographic on cable this week.
In comparison, Monday's RAW drew 3.240 million viewers, up from last week's 3.163 million viewers.
Below is our 2017 SmackDown Viewership Tracker:
January 3rd Episode: 2.596 million viewers
January 10th Episode: 2.533 million viewers
January 17th Episode: 2.652 million viewers
January 24th Episode: 2.556 million viewers
January 31st Episode: 2.817 million viewers
February 7th Episode: 2.627 million viewers
February 14th Episode: 2.626 million viewers
February 21st Episode: 2.792 million viewers
February 28th Episode: 2.566 million viewers
March 7th Episode: 2.738 million viewers
March 14th Episode: 2.628 million viewers
March 21st Episode: 2.647 million viewers
March 28th Episode: 2.698 million viewers
April 4th Episode: 2.885 million viewers
April 11th Episode: 3.105 million viewers
April 18th Episode: 2.544 million viewers
April 25th Episode: 2.493 million viewers
May 2nd Episode: 2.300 million viewers
May 9th Episode: 2.348 million viewers
May 16th Episode: 2.175 million viewers
May 23rd Episode: 2.328 million viewers
May 30th Episode: 2.350 million viewers
June 6th Episode: 2.349 million viewers
June 13th Episode: 2.072 million viewers
June 20th Episode: 2.597 million viewers
June 27th Episode: 2.603 million viewers
July 4th Episode: 2.329 million viewers
July 11th Episode: 2.465 million viewers
July 18th Episode: 2.548 million viewers
July 25th Episode: 2.535 million viewers
August 1st Episode: 2.569 million viewers
August 8th Episode: 2.584 million viewers
August 15th Episode: