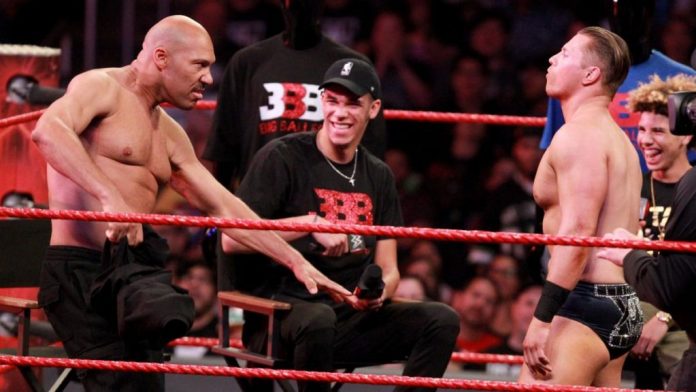 WWE star Curtis Axel appeared on Minneapolis' 93X Half-Assed Morning Show and spoke out about the Lavar Ball segment from this week's RAW:
"They don't need to be on TV. Get them off. It was embarrassing. Looking at that from my perspective, it was funny backstage looking at it, but that's not something that… you know, this is my opinion. The kids watch this show. It's a kid's program, we took it down to PG-13 and made everything kid-friendly, right? And for someone to come on there and grab the microphone and go off and do something outlandish like this and you were told… I guarantee they were told not to do it – it's embarrassing.
And yeah, I watching it backstage and I was embarrassed. Growing up in the family business like this and seeing some guy… the whole family to me. Granted, you know the kid's gonna be a superstar or whatever but the dad and the other guy, they do this on a program where my family's busted their ass – it embarrasses me and it pisses me off. It sucks.
They went off on their own and did whatever they did to hype themselves up, so I was disgusted with the whole thing."
Who the hell is this dumb ass??? Stay off our stage! @WWE pic.twitter.com/d8O2WAa2nx

— Curtis Axel (@RealCurtisAxel) June 27, 2017