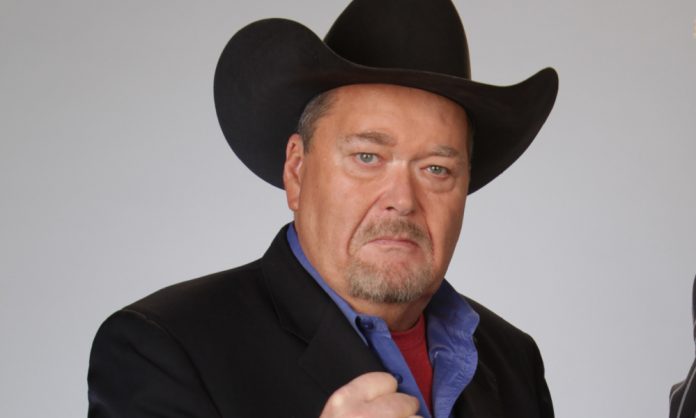 – Above is slow motion video from this week's WWE SmackDown main event, which saw Money In the Bank competitors Shinsuke Nakamura, Sami Zayn and AJ Styles defeat Baron Corbin, Dolph Ziggler and WWE United States Champion Kevin Owens.
– WWE Hall of Famer Jim Ross is headed to Brooklyn for a "Ringside" one-man show during WWE SummerSlam weekend. JR announced the following in his latest blog:
"Excited to announce that we will be presenting a RINGSIDE with Jim Ross Show in NYC Summer Slam weekend on Friday night August 18 at the Gotham Comedy Club, 208 West 23rd St between 7th and 8th avenues, with a VIP meet/greet/photos from 5;30-6:45 with the show starting at 7:30 pm. Tickets go on sale Tuesday June 27 at 10 am at www.gothamcomedyclub.com. We will only have 100 VIP tickets available for this huge event while general admission tickets are $30. We're planning on a special night in the Big Apple and I'd suggest that ample 'surprises' are likely. Get your tickets early when they go on sale Tuesday morning at 10 am ET on June 27."
– As noted, RAW Superstar Curt Hawkins and his wife Elizabeth welcomed their first child, a daughter named McKenzie Rose, into the world last night. WWE congratulated the couple with this message on their website:
Curt Hawkins welcomes first child

Just in time for Father's Day, Curt Hawkins has become a dad.

The Raw Superstar's wife, Elizabeth, gave birth to the happy couple's first child, McKenzie Rose, last night.

Join WWE in congratulating Curt and Elizabeth on the new addition to their family!