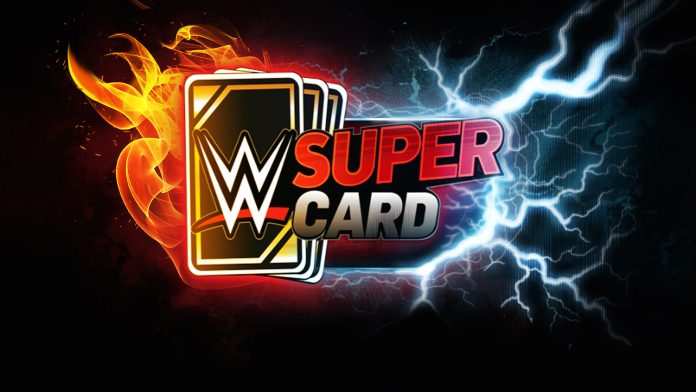 – We've noted how there has been talk of bringing back Erick Rowan and Luke Harper as the big reveal in The Fashion Files storyline with Breezango. It looks like those plans are happening as last night's Stranger Things-inspired edition of The Fashion Files teased Rowan and Harper, with their new Bludgeon Brothers gimmicks, as the ones who attacked The Ascension, Tyler Breeze and Fandango. You can see video from last night's segment above.
– Renee Young will be hosting WWE's "Best Pay-Per-View Matches of 2017" DVD that comes out on January 2nd, 2018. WrestlingDVDNetwork.com reports that this will be a three-disc set. Below is the synopsis:
"The New Era has arrived and the Superstars of RAW and SmackDown Live leave the WWE Universe on the edge of their seat with The Best Pay-Per-View Matches of 2017! Featuring the greatest matches from Royal Rumble, WrestleMania, Money in the Bank, Survivor Series, and more!"
– WWE Games issued the following to us today:
2K today announced that WWE SuperCard, the action-packed collectible card-battling game with more than 15 million downloads to date, will increase its extensive content offering with WWE SuperCard – Season 4. Featuring Player vs. Player unification, new Elimination Chamber mode, three new card tiers, King of the Ring overhaul and more, Season 4 is currently in development for release in Fall 2017.

WWE SuperCard – Season 4 will offer several new features and updates, including:

* Unified PvP Leagues and the Elimination Chamber Game Mode: The Player vs. Player (PvP) gameplay loop has been overhauled to provide a more efficient and rewarding experience for players. To start, players will now earn Competitive Points (CP) for every match won and will receive larger amounts at the end of the League based on their overall performances. The new PVP system will contain three game modes: War (formerly Ranked Mode), Royal Rumble and Elimination Chamber;

* New Card Tiers: Season 4 will introduce three new tiers, with over 250 new cards: Beast, Monster and Titan;

* King of the Ring 2.0: King of the Ring will now start with 32 players in total, with the players split evenly into four groups of eight. Players will need to battle through their groups to earn rewards;

* Additional Features and Improvements: Season 4 includes an art refresh, focused on new User Interface, in-game animations for Money in the Bank and Support Cards and brand new environments reflecting WWE's flagship programs – RAW, SmackDown Live and NXT, leading to a more streamlined look and feel for the game.

For additional information on the new features coming in WWE SuperCard – Season 4, check out the blog post here: https://wwe.2k.com/news/entries/wwe-supercard-season-4-approaches

For more information on the WWE SuperCard series and 2K, visit www.wwesupercardgame.com, become a fan on Facebook, follow the game on Twitter or subscribe on YouTube.