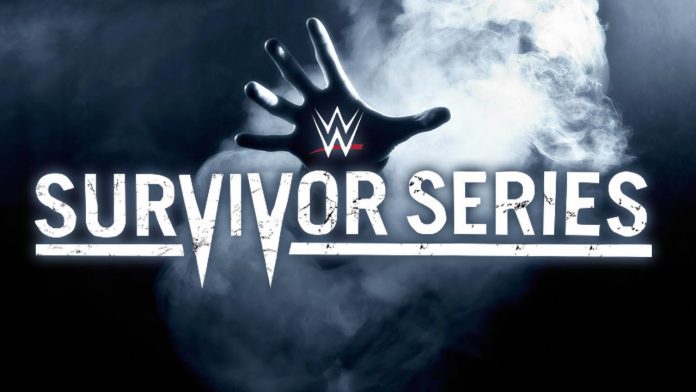 – Above is the latest "List This!" video with Vic Joseph looking at 7 shocking betrayals in WWE Survivor Series history – Paul Heyman turning on Brock Lesnar in 2002, partners Dean Ambrose and AJ Styles going at it in 2016, Big Show turning on John Cena in 2014, Goldust walking out on his team in 1997, Diesel costing his team the win in 1994, Chris Jericho turning on Team WWE in 2001.
– Jeff Hardy and his band will be performing at The Blind Tiger in Greensboro, North Carolina on November 25th while the company is in town for the special WWE Starrcade live event. Below are details:
JEFF HARDY TO PERFORM LIVE IN GREENSBORO, NC

Acoustic Performance to be Held at The Blind Tiger

Nashville, TN (November 10, 2017) – Legendary professional wrestler and singer/songwriter Jeff Hardy will be performing a special acoustic show at The Blind Tiger in Greensboro, NC on November 25th. Tickets and meet and greet opportunities can be purchased HERE!

After already achieving great success as a professional wrestler, Hardy established his band, Peroxwhy?gen, in 2003 and released two consecutive albums. In 2016, he released his first solo project, a six song EP entitled "Spawn of Me," that was dedicated to his daughters. That same year, he also launched his online web store, which features an art gallery with his original paintings. In 2017, Hardy released his latest album, "Precession of the Equinoxes."

Hardy continues to use his natural adrenaline rush to follow his heart in both his career and personal life. "My family, pro wrestling, motocross, music and painting are a part of my human anatomy. They are just as important as my organs. I need them to live!"

For more information, visit JeffHardyBrand.com and engage with Jeff Hardy on Instagram and Twitter. You can purchase a copy of Jeff's new record, "Precession of the Equinoxes," HERE!
– WWE will be donating 10% of their merchandise proceeds to the Hire Heroes USA organization on Veteran's Day on Sunday. You can save on all WWE Shop purchases by using this link to visit the site. Stephanie McMahon tweeted the following on the Veteran's Day promotion:
This #VeteransDay @WWE will donate 10% of all @WWEshop proceeds to @HireHeroesUSA in support our military heroes. #WWEHero https://t.co/sbg7tUQhgb

— Stephanie McMahon (@StephMcMahon) November 10, 2017