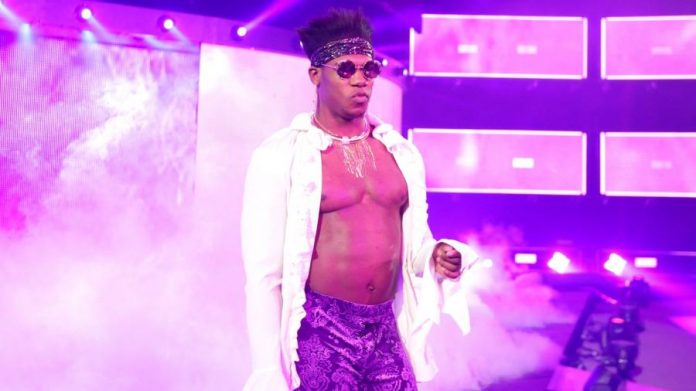 On The Notorious B.I.G's lead single from his classic debut album Ready To Die, he started the opening verse to "Juicy" with;
It was all a dream
I used to read Word Up magazine
Salt 'n' Pepa and Heavy D up in the limousine
Hangin pictures on my wall
Every Saturday Rap Attack, Mr. Magic, Marley Marl
I let my tape rock til my tape popped
Smokin weed and Bambu, sippin on Private Stock
Way back, when I had the red and black lumberjack
With the hat to match.
"Juicy" is perhaps the best example of an emotional rags to riches story about someone turning an initial dream with a negative situation into a positive in hip-hop, as the last line of the verse on this song would demonstrate. Looking back at NXT Takeover WarGames and Survivor Series, The Velveteen Dream was the one who gained the most, when starting with the least.
The Dream was initially part of the most recent season of Tough Enough. He was a favorite online due to his wrestling acumen, hunger for the business, and appreciation for history while only being 19 years old. Tragically he was eliminated from the show for a perceived lack of humility, and if you rewatch Paige executing his elimination, it watches terribly knowing where Patrick Clark is now. However, Clark was picked up by NXT shortly after and began working around the Florida territory on house shows. I was fortunate enough to be in attendance for what I'm looking at as his corner-turning performance, where he faced off against Austin Aries at an NXT House Show event and the two put on an excellent match above normal NXT House Show standards. He was still Patrick Clark then though, and I wondered what would make him stand out among the 150 other athletes at NXT.
Enter The Velveteen Dream, which is rooted in the persona of the one and only Purple God, Prince Rogers Nelson. He's been cognizant enough to take some of the best qualities from performers of yesteryear which are so old, they are new again. He's a 6'4 Black early Shawn Michaels & Ravishing Rick Rude with enough eccentric traits to bother homophobes. He hung around the lower card of NXT for about a year while cultivating his look, his beautiful hair, and overall swagger until he got his chance to go at it with the enigmatic Aleister Black. Can you imagine his Wrestlemania entrance? Especially in rain!?
This feud was a match made in heaven. This was like an updated Goldust walking up on Ahmed Johnson and giving him mouth to mouth. But instead of implied kisses, Dream's flamboyant nature was used to shine a light on the darkness and mystery of Aleister Black. It was built on a simple concept… respect. Who doesn't want to be respected? Regardless of their looks, differences and positions going into the match, Dream wanted his.
No matter how much Black was locked into his own reality, Dream was willing to become enough of a disturbance until combat was the only option for Black.
For those that were able to watch the match, it was professional wrestling in one of its finest forms. I saw the praise of some who solely focused on the storytelling aspect of this match, but saying just that undermines the ability of both of these guys who were masterful with their moves, timing, and control of the audience.
NXT Takeover was the setting for the rise of a potential SUPERSTAR. From here it will be on WWE to understand the opportunity they have with Dream, as he in one night crossed over to being a heel that everyone cheers. When Black said his name, it wasn't just for his acknowledgment, it was for the NXT landscape that has rapidly changed and is looking for new cornerstones.
The Last Lariat
Unquestionably, The Velveteen Dream was on the short list of this past weekend's brightest stars and I'd be willing to say he was in the match of the weekend. I'd like to see him get a better version of his Prince Style music and continue getting even sharper in the ring. At 22, he is a rare commodity in WWE. Super young, homegrown, over and can hang in the ring. By the time he's 27 he should be a World Champion. I just hope he isn't being Pedigreed in 5 years and eliminated first in Survivor Series matches.
The Velveteen Dream fully announced his arrival to folks who had no idea this was happening. I was considering writing this column for #27, but I wanted to see this match through first.  But when we gathered together to celebrate this thing called Takeover, there was something else…
The Velveteen Dream.