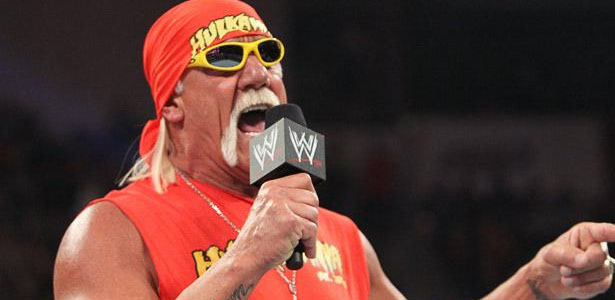 – Hulk Hogan participated in a Q&A session today on Facebook from South by Southwest (SXSW) in Austin, Texas. Highlights are as follows:
Did you get injuries for your career? Which is the most serious one?
"it has to be around about 80 injuries…the back had to be one of the worst."
What was more fun? Being the all american hero with the (then) wwf? Or one of the best heels ever with the nwo and wcw?
"There was nothing like the 80s. That red and yellow. #Hulkamania running wild was unbelievable."
What has been the best WWE experience of your life?
"Has to be when I came back home. It was when I was in Green Bay, Wisconsin. The audience was electric it felt like 100 jet planes. So loud HH."
Besides travel and wear and tear on your body, what would you say has been the hardest part of being a professional wrestler?
"The hardest thing is taking everything in your life and making that second. Work has to be first."
Are you a fan of NXT, and if so, who impresses you most down there?
"In a huge fan of NXT. Kevin Owens is the guy right now who made me believe again. When Kevin came in and stepped up, it made me say WOW. HH."
– According to WWE.com, the next inductee into the WWE Hall of Fame Class of 2015 is expected to be named on Monday.
"The gossip going around WWE is that a former World Champion will be taking his place in sports-entertainment immortality," WWE states. "Who will be joining "Macho Man" Randy Savage, Arnold Schwarzenegger, Rikishi, The Bushwhackers, Alundra Blayze and Warrior Award recipient Connor Michalek in the Hall's Class of 2015 on the eve of WrestleMania 31? Could it be a former WWE World Heavyweight Champion from the company's early years? Is it an Attitude Era icon? Is it even a WWE competitor, or will it be a WCW or ECW icon joining the Hall?"