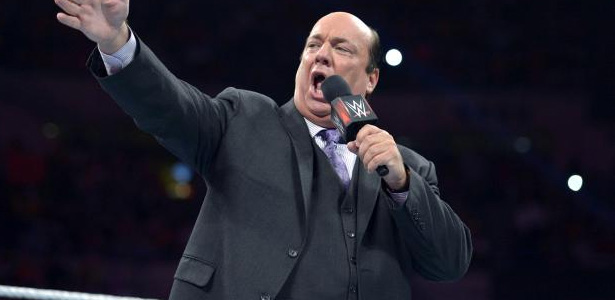 – As seen above, the latest Canvas 2 Canvas video from WWE artist Rob Schamberger features SmackDown Superstar Tye Dillinger.
– WWE announced the following:
Mark Andrews suffers neck injury during Download Festival 2017

Mark Andrews suffered a neck injury on Sunday during WWE NXT's time at Download Festival 2017 in Donington Park in Derby, England.

Andrews was quickly evaluated by WWE medical personnel. A statement passed along to WWE.com read, "A CT scan of Andrews came back negative, with just bruising evident. Mark would like to thank all his fans for their concern."

Keep with WWE.com for any developments.
– As noted, tonight's WWE RAW will see Samoa Joe face off with WWE Universal Champion Brock Lesnar ahead of their Great Balls of Fire match on July 9th. Paul Heyman tweeted the following to hype tonight's show:
TONIGHT … LIVE … @WWE #RAW … @SamoaJoe's Day of Reckoning … @BROCKLESNAR Returns … #UnleashTheBeast! pic.twitter.com/9EQK8VRSP8

— Paul Heyman (@HeymanHustle) June 12, 2017