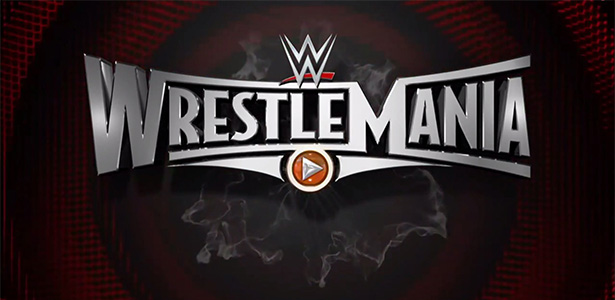 Wrestlemania is the grandest event in sports entertainment. As Vince McMahon's brainchild, it took on the nickname "The Showcase of Immortals". Nearing its 31st year, the event is full of phenomenal athletic events, era defining moments, celebrity involvement, and once in a lifetime occurrences. Unfortunately this list isn't about any of those moments. One of the best parts of Wrestlemania is the comedy. Wrestlemania season could not pass without someone writing this article.
Whether unintentional or not, the following moments immediately came to mind when thinking of WrestleMania's most hilarious times. Everything memorable at Wrestlemania doesn't necessarily happen in the ring, it could be in a broom closet, overselling, or just a poorly received segment. With the large stage Wrestlemania is, it's not inconceivable that some of these hilarious moments happened out of sheer nervousness. Sometimes it's the commentary to matches that put things over the top. Other times, things are just awkward.
Narrowing this list to 10 moments in 30 years was extremely tough, so all of your suggestions are welcome. I've surely left out someone's favorite moment, but never fear these 10 are sure to cause knee slapping laughter. Prepare to relive or discover some moments you may have missed the first time around.  Laughter is an essential part of not only wrestling, but life itself.
Honorable Mention…
SILVERDOME!!!
10. Andre The Giant Slaps Bobby Heenan (Wrestlemania 6)
The year was 1990. Much of Andre's mystique had faded by this point. To protect the increasingly immobile Giant, Andre was placed in a tag team with Haku. Together they were known as The Colossal Connection.  The interesting thing about this match against Demolition for the Tag Team titles is that Andre never wrestles.  Aside from a headbutt, and a beginning sequence, Haku was tasked with carrying the entire match. But the funniest part came after The Connection was defeated.
Andre, the most beloved wrestler to ever live, was immediately hated 3 years earlier for standing next to Bobby Heenan.  The weasel, as he was known began berating Andre The Giant immediately after the loss. Most people watching thought Heenan was asking for instant death. Jesse Ventura remarked "Bobby The Brain Heenan is making a grave mistake!"
Suddenly, Heenan slapped ANDRE THE BLEEPING GIANT! The Giant emerged from his subdued state, grabbed Heenan by his neck and paintbrushed Heenan several times. So it seemed. Many of Andre's slaps didn't connect at all, and the camera quickly pans to a view where you can't see him connecting.
But this didn't stop Heenan from flailing around and selling like Dolph Ziggler mixed with a fish. All I remember is Heenan's blond hair bouncing back and forth while the crowd, who at this point is unglued, reined cheers from the heavens toward Andre for beating a man less than half his size.
9. Evolution Promo Wrestlemania 20

Evolution At Wrestlemania XX by CKasady
At Wrestlemania 20, Evolution (Ric Flair, Batista and Randy Orton) were set to engage in a duel with the Rock and Sock Connection.  Evolution had beaten good ol' Mick so good, he was forced to call Hollywood for reinforcements. And by Hollywood, I mean The Rock.
Shortly after John Cena defeated The Big Show, we were treated to an Evolution promo live from some stairwell deep inside Madison Square Garden.  This promo is the mother of all awkward promos. Instead of 2004 it felt like 1989, as 3 guys were crunched into a tight space smiling so hard but attempting to look evil at the same time.
In theory this should have been an electric promo. You had Batista, Randy Orton who was the Intercontinental Champion, and arguably the greatest man to ever touch a mic in wrestling, Ric Flair. Only thing was…RIC FLAIR NEVER SAID A WORD!
Yes, Flair was censored by WWE during this whole period, afraid he would outshine everyone else. Flair resigned to his background position and rubbed his hands together, while looking devious.
Instead, what we got were weird camera angles that came back after the video pieces,  Batista and Flair standing upright as possible trying not to fall down a flight of stairs, and Randy Orton cutting a half decent promo in the most unintentionally hilarious environment you could give him. All we were missing were sound effects with each camera change.
8. The Rock, Mae Young & Eve Torres Meet Backstage
At Wrestlemania 27 we were electrified by the return of The People's Champion, The Rock. Backstage, The Rock met with Divas Champion, Eve Torres. Rock began turning on the charm, before saying he would make a magical Wrestlemania moment with whoever was the next person to come around the corner. Little did he know, octogenarian Mae Young was waiting.
Not only was Mae happy to see The Rock, Mae always the frisky type, requested some of The People's Strudel within 15 seconds of coming in contact. After conquering one member of the Nation Of Domination, I guess Mae Young was looking to double up. Rock goes on to crack a few age jokes that were ultimately harmless, including introducing Eve as, "Eve, you know like your childhood friends, Adam and Eve!"
Mae quickly reminded Rock of her greatness, calling herself "The Great Mae Young", and that she would never get old. Eve then escorted Mae to her seat, but not before Young slapped Rock's rear end to let him know she was ready. Hilarious in real time, even better looking back on it a few years later. Wherever Mae is now, she's surely kicking butt forever. Rest in peace.
7. Sid Promo at Wrestlemania 13
Skip to 3:55
Sycho Sid was a big scary guy. Standing 6'9 and weighing 313lbs, he was no one to play with. Sid was Psycho, as his name stated. Psycho is also how one could describe his ramblings on the microphone. Over the years, Sid's missteps have taken on a life of their own on the internet. WWE even dedicated a section on their biggest blunders show to his promo ability. Sid could mess up any sentence, at any time, in anyway. Sid truly achieved "The Triple Double" of botching.
"WRESTLEMANIA IS THE BIGGEST EVENT IN THE U— UGHH….IN THE WORLD!!!"
When watching it, one can rewind it 100 times in a row and laugh every single time. Someone needs to vine this immediately, auto tune it, whatever. Forget America the Beautiful, every Wrestlemania to needs to begin with Sid coming out, and announcing to the crowd that WrestleMania indeed is the biggest event in the world. Botch included. We all deserve more Sycho Sid hilarity.
6. The Gimmick Battle Royal
"LADIES AND GENTLEMEN IT IS NOW TIME FOR THE GIMMICK BATTLE ROYAL!" – Howard Finkel
They called it the gimmick battle royal for Pete's sake. We should have known something was up. At Wrestlemania 17, Bobby Heenan and Mean Gene Okerlund sat ringside to call a Battle Royal featuring some of the funniest gimmicks of yesteryear.
The first people out the dressing room were The Bushwackers, complete with the Bushwacker strut. Luckily they were introduced first. The last time I remember them in a battle royal, Luke entered doing the strut was thrown out immediately then resumed strutting.
The list of characters also included:
Duke the Dumpster Drosse (Wyatt family garb and all), The Iron Sheik (The Eventual Winner) Earthquake (who looked slimmer than he ever did at any time in 1990), The Goon, Doink (Who Jericho dressed as a week prior on Raw) Kamala (that's still racist) The Repo Man (who came to repossess the battle royal), Jim Cornette (Tennis racket in hand) Nickolai Volkoff (With USSR on his chest) Michael P.S Hayes (Complete with the stars & bars of the confederate flag, and who did a moonwalk the second he came through the curtain) The One Man Gang (Not Akeem) The Gobbeldy Gooker (who brought back many memories for Okerlund, Tugboat (complete with 80's music) Hillbilly Jim (Don't go messing with a country boy!) Brother Love (I Love YEWWW!) and Sgt. Slaughter (Who loved the USA again).
This was not a technical masterpiece by any means. The best move of the match was a right hand punch. We weren't there for in ring work. Part of the reason Iron Sheik won is because he couldn't take the bump outside the ring to get eliminated. It was hilarious hearing Heenan and Okerlund on commentary. An 18 man battle royal ended in less than two minutes has to have a spot on this list.
5. Ric Flair vs Macho Man Randy Savage
Randy Savage wanted to kill Ric Flair. It was claimed that long before Liz belonged to Savage, she belonged to the Nature Boy. The match began 25 feet away from the ring; as Savage chased Flair down to defend the honor of Elizabeth.  Bobby Heenan was fresh off his classic performance at Royal Rumble 1992, and continued his Flair worship in this match. Heenan's commentary is so good here; one could listen to this match in mp3 format and be entertained. "SHOW ME THE PICTURES!"
Meanwhile, Mr. Perfect was cheating in ways that would make 2000 HHH blush. He blatantly broke up Savage's pin fall attempt after the Flying Elbow by dragging him from the middle of the ring, and adding leverage to the Figure Four.  Flair yelled down, "THIS IS FOR YOU BABY, WOOOOO!" to Elizabeth while Heenan clowned more on commentary.
Perhaps the funniest moment came at the end when a bloodied Flair turned Liz around and at the top of his lungs yelled, "BUT WHAT ABOUT ME!?", and kissed her on the lips. This promptly led to Liz slapping Flair and Savage jumping 5 feet in the air to tackle The Nature Boy. Macho Man won the championship, and didn't care. As long as he could kick Ric Flair's…WOOOOO!!
4. Bart Gunn Gets Knocked Out
In 1999 at Wrestlemania 15, someone in WWE thought it was a good idea to put Bart Gunn in the ring with a professional boxer. After all, he won the god awful Brawl for All shoot fighting tournament against other professional wrestlers. All it led to was Bart Gunn being put to sleep like Apollo Creed in Rocky IV. Well he didn't die, but his career did.
You see, WWE really built it up like Bart Gunn was a legit boxer. He took on the name of Bart "The Hammer" Gunn. They brought him out in awesome looking gear, gave him a haircut, and then sacrificed him to the right hand of Butterbean. It looked 50 times worse than Mike Tyson's famed "Bum of the Month" in the 1980's. The crazy part was the video package where "boxing trainers and sparring partners" picked Gunn inside of 1 and 2 rounds respectively.
"Bart Gunn has a deadly left hand!" – Michael Cole
It's just too bad we never got to see it. Perhaps Gunn would have been better served lying down like Jeff Jarrett in a WCW title match.  Bean instantly dropped Gunn with a hard right that made the entire crowd swoon. After a 9 count, Butterbean unleashed one of the greatest right hooks in the history of mankind. I just hope Bart Gunn was ok.
3. The Blindfold Match
Jake The Snake Roberts looked to be in the best physical shape of his career. With a top notch worker for an opponent such as Rick Martel, this was supposed to be a great in ring match. Instead both men pointed at each other, and ran around tricking each other due to their heads being covered by black hoods that made it look like an execution was on the horizon. All of this turned out to be perfectly acceptable.
One spot in particular saw Martel bow his head for a back body drop only for Roberts to run around him, as the crowd erupted in laughter. Another saw Rick Martel drop an elbow on absolutely nothing like Ric Flair in the middle of a promo.  Jake Roberts DDT'ed Martel and attempted a pin on thin air. Bobby Heenan proclaimed, "They should let Martel wrestle without the hood, close his eyes and work on the honor system!" Another classic Heenan moment.
This match really showed why Jake was a master of ring psychology as the crowd lost their minds over every encounter.  I don't know if they meant for this match to be hilarious, but rewatch this and try not to laugh…you can't. The smile on Roberts face after the ref counts 3 is priceless.
2.   Ultimate Warrior Promo Wrestlemania 6
HOKE KOGAN!!
"What does that even mean? No one knows what it means, but it's provocative, IT GETS THE PEOPLE GOING!" – Will Ferrell
That quote was made for Ultimate Warrior Promos.
In perhaps the most incoherent promo of all time, The Ultimate Warrior tore into Hoke Kogan about…well if I could figure it out I'd summarize it. I gathered something about an airplane, and a nosedive between loud yelling, and intense whispering. How WWE let Warrior go on for 3 minutes uninterrupted is indefensible. Someone should have been fired, in the words of Batista.
Maybe it was set-up for unintentional laughter, or Warrior was being ribbed. Warrior began the promo with his back to the camera as he grunted like he was using the restroom after a trip to Taco Bell.  Before ever looking at the camera, he spewed the kind of ridiculous nonsense that would make Bray Wyatt's promos seem crystal clear. He goes on about self-destruction, and Hogan meeting his challenge. What can fans can do with this promo except laugh? Do NOT try to understand this, you will NEVER get it.
"Ahhhh Smell it Warriors!" – Ultimate Warrior
The only thing that could have added to this was Mean Gene Okerlund. Picture Okerlund's no nonsense approach mixed with this.
1. Kane Tombstones Pete Rose
We've reached the mountain top. At Wrestlemania 14, Kane was set to do battle with his brother The Undertaker. Kane had been coined "The Big Red Machine" in the months leading up to this now classic clash. At Wrestlemania in Boston, no one knew Kane would run into someone else that related to that moniker.
Baseball legend Pete Rose was announced as the guest ring announcer. As a former member of the Big Red Machine Cincinnati Reds who defeated The Boston Red Sox in the World Series, Rose was not welcomed with open arms.
After being handed the microphone, Rose cracked a ton of cheap jokes that any Boston sports fan would punch him in the face over. Including, "YOU CAN'T WIN A WORLD SERIES!" The crown jewel being, "I left Bill Buckner tickets, only he couldn't bend over to pick them up!" He suddenly went from old timer to enemy in about 30 seconds.
The crowd erupted in boos until the lights went off …
The Real Big Red Machine was about to show up.
For some reason, Rose did not exit the ring immediately. Kane, never one for many words, immediately endeared himself forever to the city of Boston by Tombstoning Pete Rose. Speaking as a Boston Red Sox Fan, he deserved it!
This led to Kane destroying Pete Rose on sight every time he saw him.
That's all folks! Let me know on twitter, @DangerRich32 what your funniest Wrestlemania moments are, or down below in the comment section!
Subscribe to my podcast! www.onenationradio.podomatic.com or One Nation Radio on iTunes
What do you think? Comment below with your thoughts, opinions, feedback and anything else that was raised.