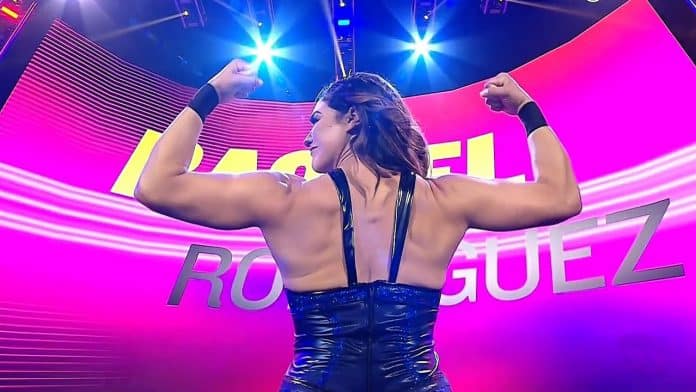 For several months, a segment of the WWE Universe has complained that the women's division has plateaued. The glory days were over, they explained, because the biggest stars in the company were either distracted or departed.
And it's true that there was a time when names like Charlotte Flair, Ronda Rousey, and Becky Lynch had been out of action due to injuries or taking personal time. Add in additional losses, Bayley's long-term injury, and the defection of Sasha Banks and Naomi, and the talent pool was getting a bit thin.
Things are looking up, however, as Rousey has had a bit of a resurgence and Flair made a triumphant return by capturing the Smackdown Championship. Lynch remains one of the promotion's most popular stars, and Bayley has found a role as the leader of Damage Control.
However, it's time to think about the next generation and produce a new crop of stars. Fortunately, WWE has plenty of rising female Superstars who can step up to top-floor status. In 2023, they stand ready to fill the shoes of the legendary ladies who came before them.
Here's a list of three women who should take it to the next level in WWE this year:
#3 – Nikkita Lyons could make the jump from NXT to WWE in 2023
A physical marvel, Lyons has tremendous strength and is a pepperpot of power. When you match that with her use of martial arts and what she's picked up thus far as a grappler, she could really make some noise on the main roster
While it's doubtful that the youngster would make that kind of leap right now, it's easy to see her possibly debuting on RAW the night after WrestleMania, or possibly on that week's Smackdown.
As far as her 2023 is concerned, it should be considered a transition to stardom for the 31-year-old. She can climb a few rungs on the ladder and position herself for a potential championship reign in 2024. It's time to let this Lioness roar, and RAW or Smackdown should be the place to do it.
#2 – Roxanne Perez will be on a fast track to success
The reigning NXT Women's Champion is one of the most talented stars under the WWE banner. She's also got a great connection with the fans and was seemingly adopted by them from the day she walked in the door.
A former ROH Women's World Champion, Perez was already well-established when she debuted with NXT in March 2022.
In less than a year, she has captured the Women's Tag Team Titles (with Cora Jade) and the NXT Women's Championship – which she currently possesses. That's quite a feat and a likely sign that she won't be on the third brand for long. She's basically already done it all there in a short amount of time, so she doesn't have much left to prove.
The smart money says that once Roxanne Perez drops her title that she's likely on the first shuttle to Stamford. Her talent is immense, and she could be in the title mix right away. Or, possibly placed into a successful duo with another young performer.
#1 – Raquel Rodriguez should win either the Smackdown or RAW Women's Titles this year
The strongest and most powerful woman in the promotion, Rodriguez always gets the inevitable comparisons to WWE Hall of Famer Chyna. Although that's certainly a wonderful compliment, the young star has far more in-ring skill than even The Ninth Wonder of the World possessed.
At 6′ and 180 pounds, Rodriguez is an absolute brick house, who dwarfs most of her opponents. Her Texana bomb finisher is lethal and could very easily lead to a win for one of the women's world championships. She's already had a great showdown late in 2022 with Ronda Rousey that really impressed the WWE Universe.
As a former NXT Women's and Women's Tag Team Champion, she's also held the WWE Women's Tag Team titles on two occasions. Success is already on her resume, and she will definitely add a lot more to it.
Rodriguez has won it all, except for one of the top two titles.
That should change in 2023.
What do you think? Share your thoughts, opinions, feedback, and anything else that was raised on Twitter @PWMania and Facebook.com/PWMania.