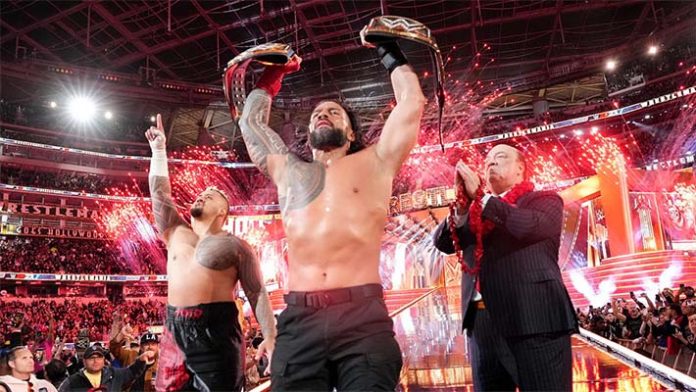 With the unfortunate passing of the legendary WWE Hall of Famer Superstar Billy Graham, I started to think about mortality and wrestling. These two, ironically, are synced in much realism. Superstars, much like Billy Graham, all appear to be invincible in the ring. They fly, they catapult, they jump. They put their bodies on the line and perform scenarios that would leave even the most uninterested wrestling fan…interested. But while they may appear to be unbreakable, they are after all, human.
And this idea of "human" brings me to Roman Reigns. In the past week, two developments regarding the Tribal Chief have emerged. One is that his rare live event appearance, that was scheduled to take place in North Carolina, was cancelled. WWE labeled it as a "promotional error." The second development is that Roman's absence from the ring will be much longer than what people expected. His dates are limited for now, and a lot of people are upset that the Undisputed Champion is not a fighting one.
That is where they are wrong. And let me explain to you why.
Roman, or as he is known in the real world, Joe….has cancer. We all know this, but we are not reminded of it. And then we seem to forget October of 2018 – when Joe came out to us and spoke from the heart. Looking a bit pale and off, he announced that for the second time in his young life, he had cancer.
According to his Wikipedia page, "on October 22, Reigns relinquished the title and announced his hiatus on Raw, revealing that his leukemia had returned after 11 years of privately battling it and being in remission. Following this announcement, Reigns would go on an indefinite hiatus to receive treatment. Reigns was first diagnosed in May 2007 when he was signed to the Minnesota Vikings, and went into remission around two years after the initial diagnosis."
I wish this man all the best health in the world, and that he may live long.
When he returned from that initial hiatus, he announced to the world that he was in remission.
Remission does NOT mean cured. It simply means that the signs of the cancer's progression have slowed down. His cancer is chronic, meaning he is susceptible to get it over and over again throughout his entire life – until, hopefully, they find a cure.
I want to wish Roman all the best because this new hiatus sounds like he may, God forbid, be dealing with a new but manageable round of this horrible disease. If this is the case, my prayers and thoughts are absolutely with him.
This championship run is designed to keeping Roman able to do two things:
Be champion, and fight cancer – at the same time.
No relinquishing. No giving up.
God bless you, Joe.
If you are interested in contributing to the fight against cancer, specifically Leukemia, please consider donating to the
American Cancer Society
at this
link
.
What do you think? Share your thoughts, opinions, feedback, and anything else that was raised on Twitter @PWMania and Facebook.com/PWMania.