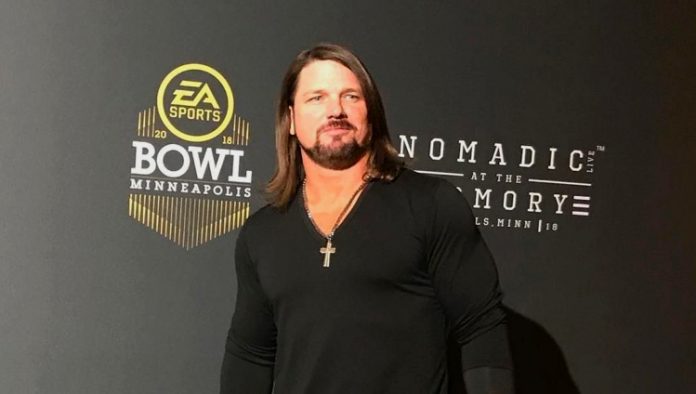 No matter how high AJ Styles soars across the WWE Universe, his values continue to stay grounded at home

There are many definitions of what a champion truly is. And while there are plenty of interpretations, there are few men who can truly fill that role completely. There's just too much to balance.
But then again? They aren't AJ Styles. Someone who excels in the air, on the mat, and in several other walks of life.
Styles, long recognized by wrestling fans as one of the best performers in the world and rightfully nicknamed 'The Phenomenal One', has been a dominant force in the industry for over 20 years. His move to WWE in 2016 was not only well-received, but it was also the last mountain left to climb for a wrestler that many critics once doubted. And when he captured the promotion's World Championship at that year's Backlash, there was no denying he had proven them all wrong.
In the ring, Styles is a mix of dynamic high-flying with traditional, southern-style grappling. He will mix it up, particularly throwing martial arts chops and kicks, while still having enough of a ground game to be adept at submission holds. In essence, he can do a little bit of everything in the ring.
His aerial abilities are what originally put him on the map. However, while it's still a major part of his blueprint, Styles has pulled his daredevil act back a bit. With age and experience, he's now blending it with more conventional mat methods. That's helped him stay relatively healthy and added to his longevity.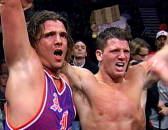 AJ Styles was initially recognized on the national scene in 2001, during the latter days of WCW. While there, he formed the team 'Air Raid' with his longtime friend Air Paris. Both were Georgia natives who had been prominent performers for the area's NWA Wildside promotion.
While the two gained a lot of attention competing in the company's cruiserweight tag team division, things ended before they really began. World Championship Wrestling would cease operations soon after, and the two men would follow different paths going forward.
Styles had an offer to join WWE, but he decided to pursue other options. Much of that decision was centered on the fact that the man behind the persona, Allen Jones, was on his way to becoming a husband and a father. At the time, that journey was what took precedence, and Jones wasn't going to take any forks in the road along the way.
At the time, his future wife, Wendy, was still in college and Allen didn't think it was fair for her to have to move. So, he decided that being patient would be the best option. It was a pattern he would follow throughout his time in the wrestling business, often eschewing fast fame for more still waters.
"One of the things that you need to know about AJ's career in wrestling is that he made his decisions, in most cases, based on the impact on his marriage and his family," says Styles' mentor and agent Bill Behrens. It was Behrens who promoted NWA Wildside and was the first to discover how special the young star was.
"When he turned down the first contract he was offered in 1999 – from WCW just months into his career – he was making more in his regular job," Behrens continued. "And, I had told him it might be best to get some additional experience first."
"Then he was signed briefly to WCW for more money at the end of WCW in 2001. He ended up in TNA and stayed there until 2013."
It turned out to be a great move for Styles, who just a year later, was wowing crowds in two, different upstart promotions at the same time. TNA and Ring of Honor were featuring him as a rising star, and the winds of change were blowing in the wrestling environment. In an evolving era of the industry, AJ Styles would eventually become the standard bearer for Total Non-Stop Action.
To this day, he is still considered by many to be the ultimate symbol of the organization – one that's still going strong today as IMPACT Wrestling. For someone like Styles, the idea of 'biting the hand that fed him' was a tough pill to swallow. He had always considered TNA to be his company, the place that he would always be synonymous with. Unfortunately, his star continued to grow brighter, just as the company's profile kept fading. Pretty soon, he looked like a really talented fish in a quickly-drying pond.
Still, for many years, he stuck around, hoping things would get better. Unfortunately, for Styles, TNA owner Dixie Carter, and the fans? They didn't.

"In 2008, WWE made their second offer, and this time for much more money," agent Behrens commented. "But Allen and Wendy decided to stay with (Total Non-Stop Action)."
After a few more years and apathy from the company, however, the writing was on the wall.
"Then in 2013, he went to New Japan and to Ring of Honor and redefined himself outside of TNA."
At this point in his career, Styles' stick couldn't have been any higher. He answered all the challenges and silenced all the critics. Now, it was time to seek a deal that would secure his family's future. It was, after all, what he had worked so many years to achieve.
While Styles had remained loyal, the business failings of the company eventually forced him to finally depart from the promotion that made him a star. The only place that had truly ever been like home – at least in terms of the industry.
"TNA made an offer for him to return that he agreed to in principle but when a contract was finally sent it in no way reflected the deal they had agreed to which
"That led to WWE making an offer… and where he remains today."
AJ Styles' long-awaited debut in WWE has been more than anyone could have expected. The guy from Georgia who people once doubted? Now has his star power on full display every week. In prime time, no less. From his stunning entrance at the 2016 Royal Rumble to today, he has defied the odds and become one of the promotion's most storied performers.
At Night of Champions, he will have a chance to fly once again and become the first man to wear the new WWE World Championship. It will be one more opportunity to show why he may very well be the best performer of his entire generation.
And if he wins that glorious piece of gold, he will take it with him to the same place he always has. His most important place: Home.

It's where his life begins, his fires burn, and his heart lies. So on Sunday? That title belt could fit nicely on the mantle – right next to an anniversary picture of him and Wendy, or maybe one of the kids' sports trophies.
And because, well, that's where all the important things go.
Bill Behrens summed it up properly when he looked back at how Styles has balanced his love of his family with his dedication to excellence. Most of that originated from putting the proper priorities in perspective. Everything else just went from there.
"For most of his career, he was able to be home with his family for a majority of the time and be at the baseball, basketball, and football games most of the time," Behrens said. "I guess you could say he made his decisions more based on his family's quality of life together than anything else."
A Champion in life, love, and loyalty, AJ Styles' value extends far past the gold he's captured in the ring. It goes beyond the autographs and the adulation. He's much more than a WWE Superstar or future Hall of Famer. He's a headliner as a Human Being, as well.
That's what matters most. And that's what makes him Phenomenal.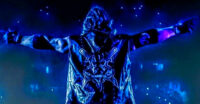 Ryan K Boman is a sportswriter whose previous work has appeared at The Miami Herald, SB Nation, Fansided, and Yardbarker, as well as several other print & digital media outlets.
Follow him on FACEBOOK | TWITTER | INSTAGRAM
What do you think? Share your thoughts, opinions, feedback, and anything else that was raised on Twitter @PWMania and Facebook.com/PWMania.