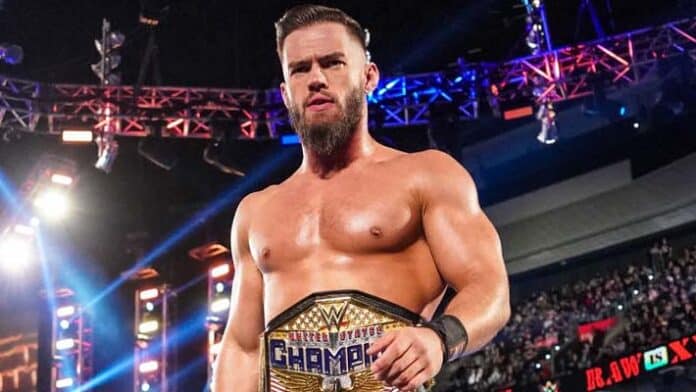 Austin Theory recently spoke with Chris Van Vliet for an in-depth interview covering all things pro wrestling and WWE.
During the discussion, the WWE United States Champion spoke about his upcoming match with John Cena at WrestleMania Goes Hollywood.
Featured below are some of the highlights.
On how John Cena wants to face him because he's the best part of WWE: "Yeah, I get it. I get it because he wants everybody to believe that I don't have it, that I'm screwed. But that is a man that says that because when he looks in my eyes, he knows that I have everything. I do. He has a legacy, he has so much. Everybody knows John Cena, he's the top of the top. I think when he looks at me and sees that I'm 25 and he sees that the level that I'm on and the things that I'm doing and the level that I'm growing at, it can't be touched. It really can't be. So you have to look me in my eyes and tell me that if I beat you, that I lose everything. But we all know that's wrong John.. why? Why if it means nothing does he even want to have this match? He wants to have this match because I'm the most important thing in the WWE."
On vowing to return on the Raw after Mania as U.S. Champion: "It's clear as day. There's a lot of people that wanna sit there and [disagree with that], but then they're gonna have to go 'Okay, Theory's the guy.' They're gonna have to. It's just where we are man. So, him saying that me winning means I'm gonna lose everything, okay. I can't wait to lose everything when I show up on Monday Night Raw, my show, holding my title because that's inevitable. All of those people that he says don't believe in me, I could care less."
On how WrestleMania will be his night: "Guess how many people believed in me when I was 8 and told them I wanted to be a WWE superstar. Guess how many people laughed at me when I was twelve sitting at the table in school when I told them I wanted to be a WWE superstar. I don't need people to believe in me and I've always shown that. If I don't believe that, I don't think I'd be where I'm at [being] 25 today. So, it is what it is. WrestleMania 39, it's my night. It's my show and I'm gonna own that and show that. That is All Day and that is inevitable."
Check out the complete interview via the YouTube player embedded below. H/T to Fightful.com for transcribing the above quotes.