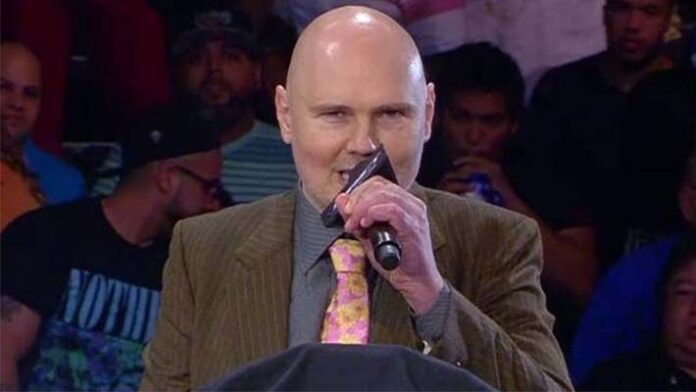 Congratulations are in order for Billy Corgan.
The NWA President tied the knot, getting married to his longtime girlfriend Chloe Mendel. He revealed the news during a recent WGN TV interview in Chicago, Illinois.
The wedding ceremony took place this past weekend in Highland Park, Ill.
PWInsider.com is reporting that NWA stars Joe Galli, Jay Bradley, Aron Stevens, Natalia Markova and Mercurio attended the ceremony.