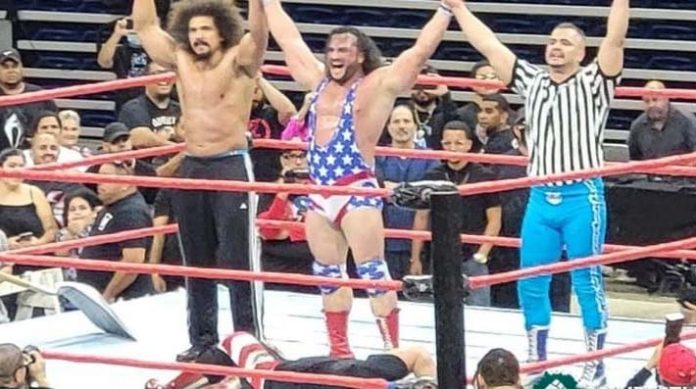 Former WWE star Carlito joined the heel stable Nuevo Orden (New Order) with his brother Eddie Colon, formerly known as WWE's Primo, during the WWC Euphoria event.
PRwrestling.com issued the following recap:
Carlito turned heel and along with his brother Eddie (Primo) Colon joined the heel stable Nuevo Orden (New Order) during WWC's Euphoria event, held on Sunday night in Bayamón, Puerto Rico.
In the main event, Ray Gonzalez defeated Xavant (Nuevo Orden's leader) in a fight for the position of Director of Operations vs. Hair in which Eddie and Pelayito Vazquez were the referees chosen by the opponents.
After the victory Ray managed to cut part of Xavant's hair but Xavant then hit a low blow and the Nuevo Orden arrived for a massacre on Ray, which Eddie joined. Several wrestlers tried to break in but the Nuevo Orden took over everyone.
Carlito then arrived at what appeared to be a save, but he attacked Ray and hugged his brother, then celebrated with Xavant.
In other Euphoria notes:
Carlito defeated John Morrison
Intelecto 5 Estrellas retained the Universal championship against Fandango (w/ Chicky Starr)