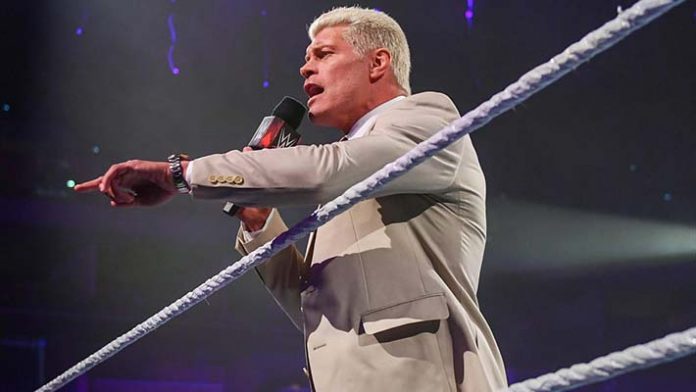 Cody Rhodes recently appeared as a guest on the IMPAULSIVE podcast with Logan Paul for an in-depth interview covering all things pro wrestling.
During the discussion, "The American Nightmare" spoke about his final match in New Japan Pro Wrestling (NJPW) before leaving to launch All Elite Wrestling (AEW) with The Elite.
Featured below are some of the highlights from the interview where he touches on this topic with his memories.
On working his final match for NJPW prior to him and The Elite starting AEW: "It's not really a Shane McMahon story, but the excursion I went on. When I plugged back in, not only just WWE, but when we were starting the other promotion [AEW], the money was large. I had been away from the large money for awhile. I was in Tokyo Dome hotel getting ready to do this big show, Wrestle Kingdom for New Japan. I knew in a few weeks, it was going to go down. We were going to announce it to the world and we were going to be on an actual real network."
On how he played Shane McMahon's 'Here Comes The Money' theme nonstop towards the end of his NJPW run: "This is happening. Shane's music is 'Here Comes The Money.' Every time I get on the elevator with other guys in the group with me, I would play that music. There were all these other wrestlers who would [turns his head]. We were the enemy. We were leaving, they didn't know why. I just played it to the point where, now I can't see Shane and not be like, 'I ruined your song by playing it everywhere."
Check out the complete Cody Rhodes interview via the YouTube player embedded below. H/T to Fightful.com for transcribing the above quotes.