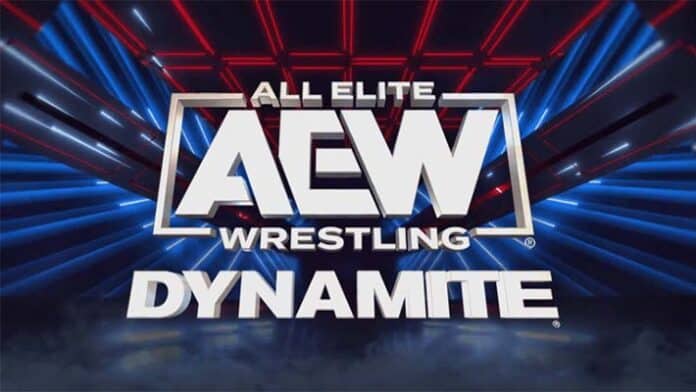 As All Elite Wrestling prepares to negotiate a new television deal relatively soon, the rumor mill online suggests that it's possible that Warner Brothers Discovery, the corporation that resulted from the recent merger of the two media entities, might look to add a third AEW wrestling show to its line-up, which would be in addition to the All Access reality show that was green lit to take over the infamous Power Slap time slot for a six-episode series.
The Wrestling Observer's Dave Meltzer noted that the third show would be added to the AEW line-up to air regularly on possibility Saturday, but didn't comment on the specific time slot.
First, it should be mentioned that there's absolutely no need for another weekly All Elite Wrestling television show. I understand that the WB executives see a show with a consistent number and want to exploit that for the better ad revenue that a steady rating can secure, but pro wrestling is such a unique genre that the rules of a traditional TV series can't really be applied. It's important mention that original programming, which All Elite Wrestling produces weekly since you're not getting reruns with pro wrestling like other series, also secures better ad rates for the network.
It might sound cynical or too simplistic, but very similar to most products in business, this scenario can be summarized with the supply and demand dynamics. All Elite has a diehard core audience that will invest in tickets to live events and order the pay-per-views, but national television by nature is geared toward trying to draw the general public to tune into the network. The more viewers there are, the more the revenue the network can generate with commercials, and thus it justifies the TV contract that Discovery will offer for AEW programming. However, Dynamite ratings have been somewhat sluggish recently, with numbers that usually hover somewhere around a million viewers, but have sometimes dipped into the 800,000 range, depending on other sports competition. A 20% drop in viewers on any given week isn't exactly encouraging because it illustrates that there are people that will watch the product if they think the program will be worth their time, but have sometimes opt to watch other channels, which demonstrates that there was content that the audience didn't consider "must see" compared to other options on television.

Even if you use the 1 million viewers for an average of Dynamite, the Friday night show usually draws less than half of that. Rampage, even if it wasn't designed to be, is clearly the secondary show. Granted, Friday night at 10 PM is a tough time slot, but maybe Discovery thought that they could get a portion of the audience that watches Smackdown on Fox? At the same time, that's almost an apples to oranges scenario because Fox is on broadcast TV while Rampage is on cable so more viewers have access to the WWE product. Granted, Friday night isn't a traditionally strong night for television, but if Tony Khan agreed to produce a second show, the goal still has to be as much exposure as possible.
Again, using the supply and demand dynamics, less than half of the audience that watches Dynamite tunes in to watch Rampage so it would be realistic to expect that only a fraction of the fan base would watch a third-tier show. It might sound too obvious, but the bottom line is, outside of the most diehard fans, the vast majority of people are only going to watch a certain amount of wrestling content. The 12,000 fans that Tony Khan said signed up for Honor Club to watch the new era of Ring Of Honor are the most diehard audience. Outside of those fans, between Raw, Smackdown, and Dynamite, most people aren't going to watch countless hours of wrestling on a weekly basis. There's a reason that the Youtube shows are more or less cannon fodder among the AEW landscape.
A Saturday show or any third-tier program on television is only going to further dilute the All Elite product. The argument could be made that Tony hasn't consistently booked a cohesive Dynamite show for any extended period of time so how exactly will another show to book for television be beneficial to the company? It's an old troupe in the wrestling business, but it's still true, if you try to get everyone over, nobody gets over. For example, when Bran Cage was randomly booked in the main event spot of Dynamite several weeks ago, nothing was accomplished except a lower rating on that particular week. Cage isn't featured on television often enough to be considered a star so there's no reason for fans to invest in or tune in for his shot at the ROH TV championship. At the same time, the opportunity cost for putting Cage into the main event segment is that the same TV time could've been used for a competitor that Tony Khan actually wants to attempt to establish as a star. That's not meant as a knock on Cage, but rather an example of how TV time should be used more effectively. If Tony Khan honestly sees potential in Hook to be a major star for All Elite Wrestling in the future, invest the TV time in a showcase match for Hook, not a throw away Brain Cage match for a title that is nothing more than a prop.
Finally, I'd say that it would be almost unanimously agreed on that the AEW product across the board should be more concise so by nature, more programming isn't the answer. Perhaps it's because the WB suits are willing to continue to give AEW a platform with a new TV contract that Tony Khan is overestimating All Elite's success as a television commodity. Yes, there are definitely a core group of fans that are willing to invest in the product and have a brand loyalty to AEW, but at the same time, it's fair to say that the company might be in danger of plateauing if Dynamite doesn't continue to expand its viewership. As mentioned a 20% drop on any given week doesn't make a good statement about the quality control of the product, and Meltzer reported a slight drop in recent pay-per-view buys, with Revolution generating around 130,000 buys. The biggest problem that might be on the horizon for AEW is if the product hits a ceiling, eventually the only direction to go is to decline. While All Elite is comparatively in a much better spot than TNA was in its heyday, it's important to remember that there was a time when Impact could draw a million viewers before it fell off a cliff, which is why it's important for the focus to remain on building Dynamite, not any other secondary shows.
What do you think? Share your thoughts, opinions, feedback, and anything else that was raised on Twitter @PWMania and Facebook.com/PWMania.
Until next week
-Jim LaMotta
E mail drwrestlingallpro@yahoo.com | You can follow me on Instagram & Facebook @jimlamotta89