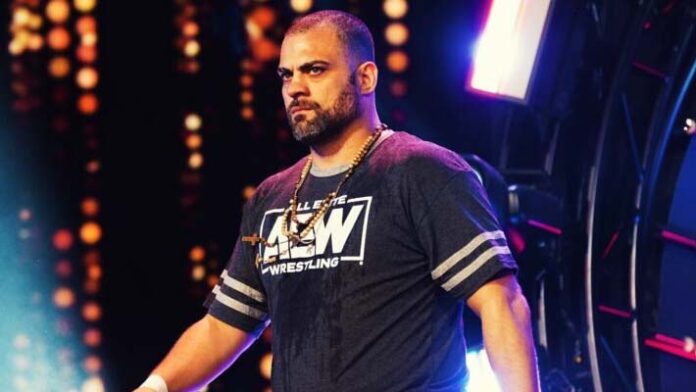 AEW star Eddie Kingston has pulled out of his weekend bookings for OTT Wrestling in Europe in order to attend the funeral of ROH Hall of Famer Jay Briscoe.
Kingston stated on Twitter that he will make amends to the OTT fans after canceling three shows.
"I have personal sh*t to take care of this weekend and have to pull out of @OTT_wrestling. I talked to Joe and gave my word to make this up I promise. I just couldn't miss what has to be done this weekend. I will make it up to everyone," he wrote.
"Refunds will be offered, all meet and greets will be refunded," OTT wrote in response to the tweet.
Kingston was set to face Leon Slater at the OTT Homecoming event in Wolverhampton, England, on Friday. He was then scheduled for the Homecoming event in Dublin, Ireland, on Saturday, and the Homecoming event in Belfast, Northern Ireland, on Sunday. Kingston was also scheduled for meet-and-greets at each performance.
For those who missed it, information on the Briscoe funeral can be found by clicking here.
Kingston's full tweet is included below, along with OTT's response:
I have personal shit to take care of this weekend and have to pull out of @OTT_wrestling . I talked to Joe and gave my word to make this up I promise. I just couldn't miss what has to be done this weekend. I will make it up to everyone.

— Eddie Kingston #BlackLivesMatter (@MadKing1981) January 24, 2023
Refunds will be offered, all meet and greets will be refunded. https://t.co/qfNE119zJw

— OTT WRESTLING (@OTT_wrestling) January 24, 2023