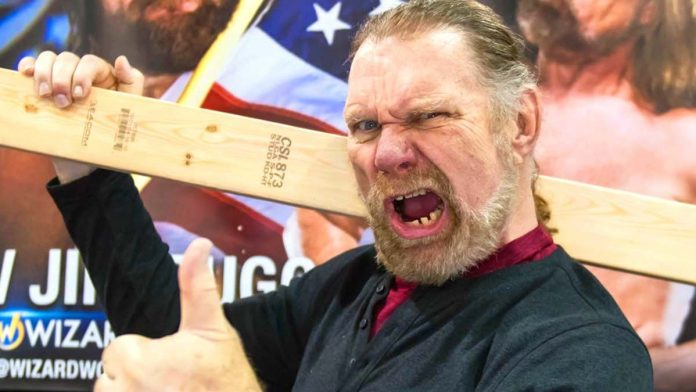 WWE Hall of Famer "Hacksaw" Jim Duggan recently spoke on an AdFreeShows live stream for an interview covering all things pro wrestling. During the discussion, he spoke about his favorite opponent, which was Ted DiBiase.
"[Ted] DiBiase," Duggan said. "I wrestled Ted a bunch, all over the place. … When I came into Mid-South, I was still green. I had only been in the business like four years, I didn't know [anything]. They put me and DiBiase and [Matt] Bourne together as the Rat Pack, and I started to learn the business. And I learned a lot from Ted over the years." Throughout their careers, Duggan and DiBiase shared the ring well over 100 times, both as opponents and tag team partners.
For those who missed it, click here read a story Duggan shared about Bobby Heenan trying to rib him with an eagle.