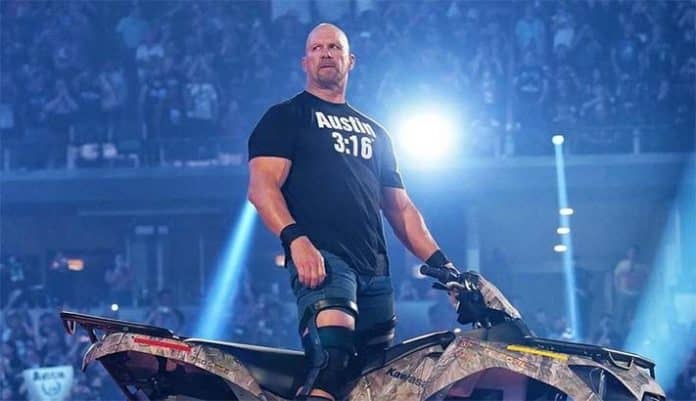 Last year at WrestleMania 38, Stone Cold Steve Austin made his triumphant return to the ring, to face off against Kevin Owens in the main event of WrestleMania 38, Night 1.
It was truly an amazing sight, Stone Cold competing in the ring for the first time in 19 years! He and Kevin Owens gave a memorable performance that night, and the fans left happy. A true spectacle of a night.
WWE knocked it out of the park!
So, let's not spoil that moment!
WWE should not keep milking the cow of legends like Austin returning every year. Amidst the reports of WWE offering Stone Cold a match with Roman Reigns at WrestleMania this year, I cringed, BUT WITH LOVE. I, loved seeing Austin give Kevin Owens a beautiful moment, and creating a memorable night.
But if we see it again, and again, and again, where does the magic of that first time go?
It becomes bland.
Let's face it, the first "Once in a Lifetime" bout between The Rock and John Cena was incredible. The moment, two of the biggest icons of the WWE, facing off in the main event of WrestleMania 28, truly felt like "Once in a Lifetime". YOU COULD NOT MISS IT. … Until the next year happened. The rematch lost the magic the first event gave, and it felt very underwhelming. A hit and miss.
Point is, let the moment of Stone Cold returning live for what it was. A memorable moment. Continuing to overuse the magic of memorable moments, takes away their meaning, and truly makes it old.
What do you think? Share your thoughts, opinions, feedback, and anything else that was raised on Twitter @PWMania and Facebook.com/PWMania.