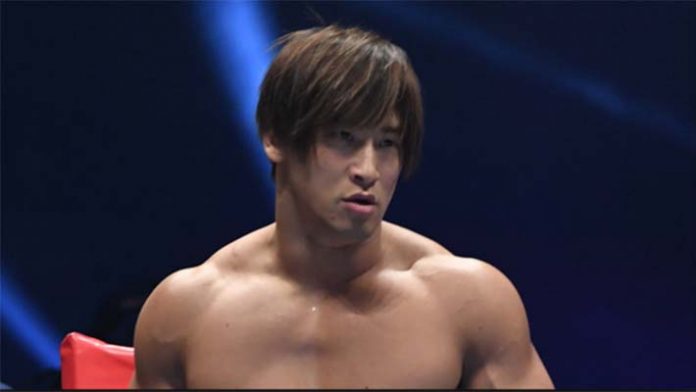 Today at Josh Barnett's Bloodsport 9, Kota Ibushi is scheduled to have his first match back since suffering a shoulder injury on October 21, 2021 in a bout against Kazuchika Okada. He is set to face IMPACT Wrestling star Mike Bailey.
That match could be in jeopardy as Kota Ibushi revealed on social media that he has re-injured his right shoulder.
色々分かったけど、これ復帰戦だよなぁ。。
すごいナメられてる感じしかしないのはなぜだろう。MMAジムでなぜ右肩をまた怪我させられたんだろう。#複雑#復帰前に仕掛けられる#日本人なめられないように頑張る

まぁ、2日目も怪しいけどそれでも壊れないように頑張るし日本人の力見せつけます。

— 飯伏 幸太 (@ibushi_kota) March 30, 2023
Kota Ibushi vs. Speedball Mike Bailey! Unfornately Kota Ibushi did re injure his shoulder yesterday. As much as I'd like to see the match. Health comes first! For now the match is still on. pic.twitter.com/rfK2Pq50rL

— Dark Puroresu Flowsion (@PuroresuFlow) March 30, 2023
As of this writing, Ibushi still plans to compete against Mike Bailey at Bloodsport 9.
Ibushi is also scheduled to face Joey Janela on March 31st at Spring Break 7.
PWMania will continue to update fans on the situation.