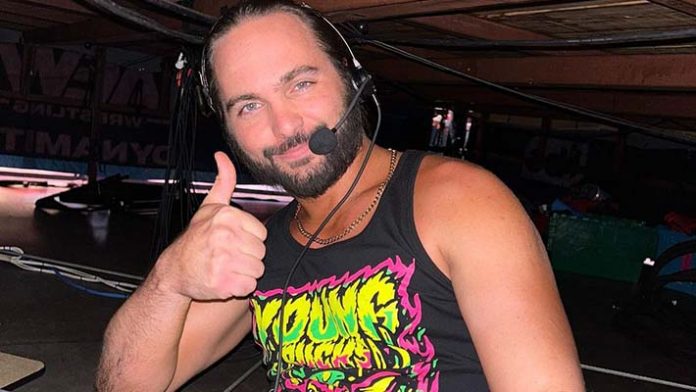 Matt Jackson recently spoke with Sports Illustrated for an interview covering all things pro wrestling.
During the discussion, The Young Bucks member spoke about how proud he was of their match against FTR at AEW ALL IN 2023 at Wembley Stadium in London, England on Sunday.
Featured below are some of the highlights.
On how he is super proud of the match: "We had 81,000-plus people on their feet screaming exactly when we wanted them to, while we worked one of our greatest rivals, all while we were wearing tribute gear of one of our favorite singers in Wembley Stadium. None of us were injured. We all had a great match. I couldn't be happier. Well, maybe if the ending was a little different."
On how the Bucks rivalry with FTR will never end: "As long as we're all active wrestlers, it's fair to assume this rivalry will never end. We really wanted to illustrate that it would take anything and everything to get the job done. We'd all emptied our gas tanks and there was nothing left. We all kicked out of moves that were never kicked out of before. It would come down to the wire, like in a fighting video game when both character's energy meters are on red. Whoever is luckiest to get in that last shot wins. They were the better team last night."
On how the two teams share an undeniable chemistry: "There's an undeniable chemistry between the four of us. We all love what we do, and have a passion to do it. Even when you're so tired and you can't feel your hands–you just push through. We might not be aware of the things we all share, or have in common, but the one thing we all do know is we all love the art of tag team wrestling. We all wanted to put on a performance that people could look back at for years, and maybe even be inspired by."
Check out the complete interview at SI.com.