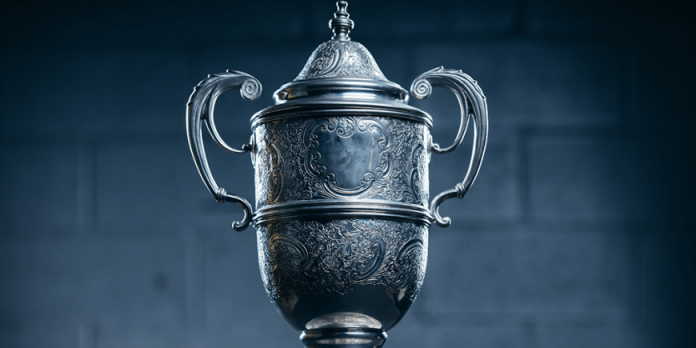 The MLW Opera Cup 2023 tournament is set to return on April 6th at the upcoming War Chamber event.
All the entrants and alternates for MLW Opera Cup 2023 will be revealed soon.
MLW brought back the Opera Cup Tournament in 2019 after a 71 year hiatus.
Past Opera Cup winners include Davey Boy Smith Jr, Tom Lawlor and Davey Richards.
Here is the full MLW Press Release:
"The card is an MLW TV taping, airing nationwide in the US and in over 60 countries around the world.
Stage one of the 2023 Opera Cup will kick off in New York City April 6, league officials confirmed. Entries and alternates will be revealed shortly.
Held annually for nearly 50 years at various turn-of-the-century opera house locations from New York City to Boston, the Professional Wrestling Opera House Cup was a grueling multi-day tournament.
The best of the day competed in the tournament and would often be an entree to more success, including the World Heavyweight Championship of the day. For years the cup has sat in the attic of the Hart Mansion in Calgary until the tragic passing of the last cup recipient, Stu Hart (1948 winner).
Davey Boy Smith Jr. inherited the Opera House Trophy Cup upon the passing of his grandfather. Inspired by the legends whose names are immortalized in plaques on the sides of the cup, Smith has donated the cup to Major League Wrestling to reignite the spirit of the greats who preceded today and tomorrow's greats.
After a 71-year hiatus, the Opera Cup returned in 2019, hosted by New York's Melrose Ballroom.
The Professional Wrestling Opera Cup is dedicated to the great men who have fought valiantly before us to ensure our passion, professional wrestling be cemented and respected in the annals of time.
See Stage 1 of the 2023 Opera Cup LIVE Thursday, April 6th in NYC at MLW War Chamber'23.
CARD
National Openweight Championship
John Hennigan (champion) vs. Jacob Fatu
Women's World Featherweight Championship
Taya Valkyrie (champion) vs. Delmi Exo
Willie Mack vs. Real1
World Middleweight Championship
Lince Dorado (champion) vs. Lio Rush
Alex Kane vs. Shigehiro Irie
Davey Boy Smith Jr. vs. Calvin Tankman
Billie Starkz vs. B3CCA
Mandy León vs. Clara Carreras
OPERA CUP STAGE 1
Signed to appear:
World Heavyweight Champion Alex Hammerstone
Microman
World Tag Team Champions Samoan SWAT Team
Mr. Thomas
Mance Warner
Matthew Justice
1 Called Manders
Rickey Shane Page
AKIRA
Delirious
Sam Adonis
FBI"