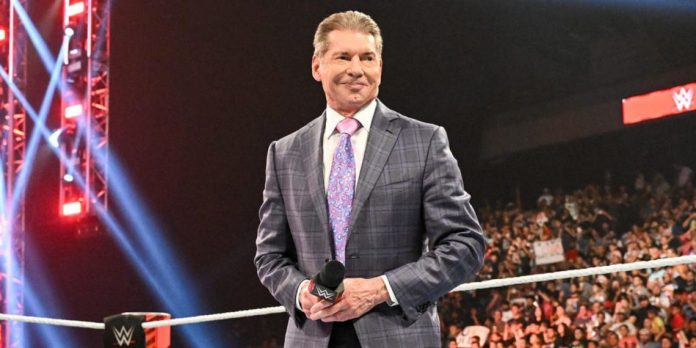 As PWMania.com previously reported, it was widely assumed that Vince McMahon was once again involved with WWE creative, but sources within the company reportedly denied this. WWE President Nick Khan recently stated that Vince is "not that involved" and that Triple H has "embraced" his role as WWE's Head of Creative.
During an appearance on CNBC's Closing Bell Overtime, Khan addressed Vince's creative status in WWE once more.
"'No' is the answer (Vince McMahon has not been getting more involved in the creative process). Are you gonna be there this weekend at WrestleMania or are you passing on this one? (Khan asked the show host)… Vince has not interfered with creative. He certainly has thoughts, again, that we all try to tap in to pretty often but Triple H, real name, Paul Levesque, is our Head of Creative, he remains our Head of Creative and he's done a phenomenal job along with our creative team. If you look at the ratings being up across the board at a time when basically, cable and network ratings are down across the board, we're pleased with what the product is saying to the consumer and what the consumer is saying back to us."
Khan also spoke about Stephanie McMahon. Click here to read more on that.