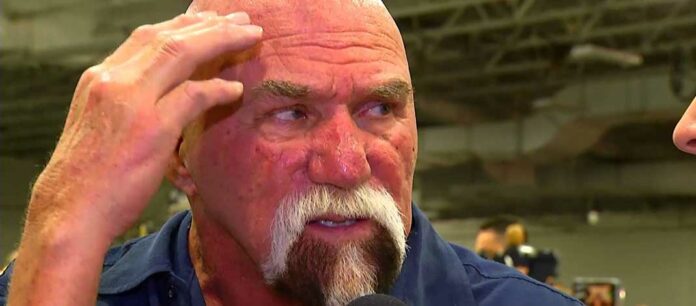 This is a subject that I could've and probably should've written about at some point during the past few years, but I always decided against it because it's usually not a good look to criticize a legend of the sports entertainment industry, especially a former star in less than great health.
However, recent statements made by WWE Hall of Famer, "Superstar" Billy Graham were so ridiculous that the topic should be addressed. As is well-known, Graham, former bodybuilder and WWWF champion in the golden era in the sport, was one of the most influential personas in the history of the industry. The blue print for Hulk Hogan's national run in the 1980s and Scott Steiner's stint at the top as a heel in WCW in 2000s was formed by Graham decades earlier. Along with Hogan and Steiner, many others borrowed from Superstar's playbook, either through his Ali-inspired promos or ring attire.
At a time when grizzled brutes or slick technicians comprised much of the main event scene in the business, "Superstar" Graham brought a flair of style to the squared circle, putting the entertainment in the sports entertainment phrase. While others such as Gorgeous George used a flamboyant presentation in the ring during a previous generation, Graham's super hero physique made him a very popular draw, despite his status as a villain during his heyday in the late-70s.

Sadly, after he dropped the WWWF title to Bob Backlund in 1978, the abrupt halt of his place at the top of the card seemed to do damage to Graham that he might've never truly recovered from. As was documented in his 2006 autobiography, Billy Graham tumbled into drug problems and years of steroid abuse ravaged his once-chiseled body, prompting a liver transplant in 2002. After his title reign, he attempted various comebacks, including a complete change to his signature look, but the sizzle was never recaptured. The karate pants and clumsy judo chops of the mid-80s didn't compare to the charismatic grappler that was clad in tye dye the prior decade. By 1988, he had a brief stint as an announcer, but again, the spark that he was known for throughout his prime just wasn't there.

While Graham has always been a controversial and somewhat infamous figure in his post-wrestling career, some of his recent statements are ludicrous. After NXT champion, Adam Cole's stellar bout against Daniel Bryan a few weeks ago on Smackdown, Graham posted his "suggestions" on his facebook page for Cole to be taken seriously as a champion in the WWE. Billy Graham not only criticized smaller champions of the modern era, but went as far as to suggest that Cole use steroids to enhance his body. Graham cautioned that the NXT champion "not abuse" steroids and he said that Triple H could show Cole how to use them properly.

So, Billy Graham suggested that Triple H, the real-life Paul Levesque, who is an executive of a globe, publicly-traded company, should advise a performer that is subject to the wellness policy to do steroids. Furthermore, Graham makes this claim when he is a precautionary tale himself for the harmful effects of steroids. It's ironic that Billy Graham currently has a Go Fund Me page because he can't afford medical treatment for his numerous health problems because of steroid use, but he claims that steroids are the answer for one of the most talented competitors currently on the roster.
Is Billy Graham insane?
No, he's just a complete and total hypocrite. I would guess that his latest opinion on the industry is nothing more than an attempt to get himself some type of publicly to attempt to garner awareness for his financial problems. Keep in mind, this stunt is only the most recent of Graham's extensive track record of misinformed statements. During the steroid scandal of the early 90s that led to a slump in the business, Graham was one of those that appeared on the infamous episode of the Phil Donahue show and claimed to validate the rumors of steroid distribution through the WWF office. However, after he was signed to a WWE "consultant" job and inducted into the Hall of Fame in 2004, including a book and DVD deal during that time, he admitted that he lied about the accusations against the company. So, either Graham lied about those accusations because he had a grudge against the company because he didn't remain employed as an announcer in 1988 or he changed his story for the pay check in 2006. Either way, Graham has zero credibility.

The trend continued for the legend, as after he was released from the consultant job in 2009 because of budget cuts, he once again began to criticize the company. Eventually, he signed a legends deal that allowed for merchandise to be sold through the WWE shop website, but he became the subject of controversy yet again in 2015 when he publicly lobbied for the NXT job that Dusty Rhodes had just days after the American Dream passed away. It appeared that Graham was trying to do anything possible to secure another job with the organization. Earlier this year, he made headlines because he criticized Kofi Kingston's title win based on the current era of smaller champions.

Taking nothing away from Superstar Graham as a performer, he's a legend of the ring and had a very influential run in the sport, he's track record outside of the ring is much different. Graham changed his stance on a subject based on if a payday was in it for him. As far as giving advice to do steroids to the current roster, his situation shows the lack of thought in it. One of the reasons that Billy Graham is 76 years ago and financially destitute is because of his decisions to do drugs and abuse steroids throughout his wrestling career so he probably shouldn't attempt to give advice to anyone in the sports entertainment industry.
What do you think? Comment below with your thoughts, opinions, feedback and anything else that was raised.
Until next week
-Jim LaMotta
E mail drwrestlingallpro@yahoo.com | You can follow me on Twitter @jimlamotta