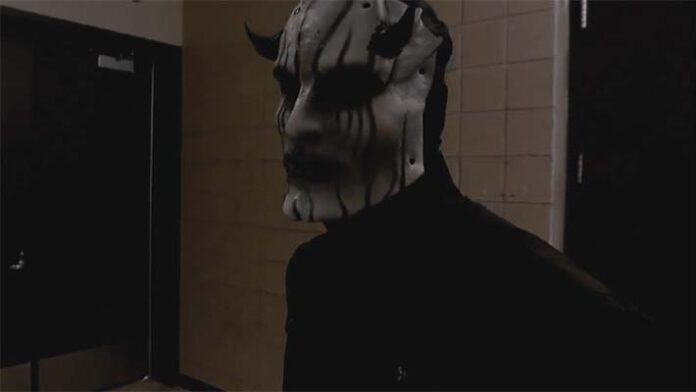 This week's episode of AEW Dynamite ended on a cliffhanger, leaving fans wondering who was behind the mask during Jay White's attack.
Earlier in the show, White and MJF had a ring brawl that appeared to be the setup for a World Title match, either on Dynamite's Title Tuesday episode or at Full Gear in November. Many fans speculated on social media that this could be MJF, but there seemed to be a large number of fans speculating that this was actually Adam Cole and that Cole's ankle injury was not genuine.
Cole's injury is real, according to backstage sources, and he was seen on crutches. It is a real injury and he will not be cleared to wrestle for a while because he requires surgery.
Edge is another name that has been proposed. Because of the body type, it was clearly not Edge in the suit and mask, but in wrestling, the big reveal is often a different person, and the person in the mask could have been a placeholder.
For what it's worth, as previously stated on the site, Edge's WWE contract will expire prior to the pay-per-view on Sunday night, and he has been removed from WWE's internal roster. Edge and AEW also talked in 2019 before WWE made a better offer. If Edge does appear, he may be able to participate in the Christian Cage vs. Darby Allin match because both Luchasaurus and Nick Wayne are barred from ringside. This Sunday's show should be interesting.