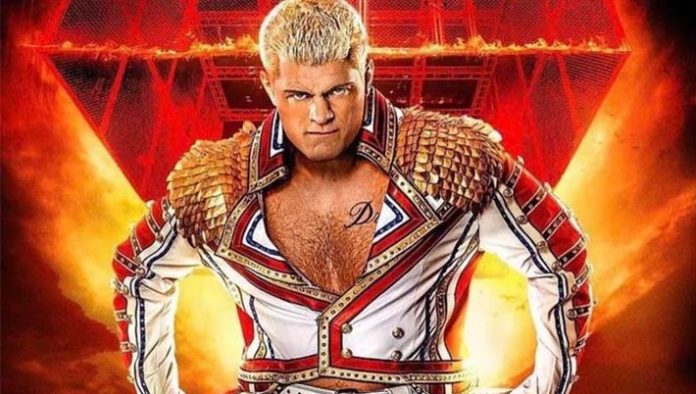 Cody Rhodes competed against Seth Rollins in the main event of the 2022 WWE Hell in a Cell PLE despite having a torn pectoral muscle injury. Rhodes spoke to the Chicago audience after the show ended. Click here for full WWE Hell In A Cell results.
"No one convinced me with a torn pec to come out here. It was solely my decision. You would have to literally kill me from staying away from this ring 10 times out of 10. I would've made the same decision, go on last, Allstate Arena, you paid your money, I went all in. You guys have believed in me and you didn't have to. From the bottom of my heart, I believe in you. We are going to finish this thing. Thank you all very much, have a great night and I love you."
Stay tuned to PWMania.com for more.
Cody Rhodes Cuts a Promo after Hell in a Cell went off the air!#wwe #CodyRhodes #SethRollins #HellInACell #HIAC #AmericanNightmare #WWERaw #wwenxt #smackdown #RomanReigns #brocklesnar #JohnCena #RandyOrton #wwemainevent pic.twitter.com/6brOQMtkij

— Wrestlemania (@wwemania___) June 6, 2022
At #wwe #hiac Cody Rhodes has some words to say to the #chicago crowd @CodyRhodes pic.twitter.com/DC1aavKcna

— Christine (@ShiningPolaris) June 6, 2022
Cody Rhodes addresses the live crowd after #HIAC @WhatCultureWWE @nodqdotcom @SeanRossSapp

(Feel free to use) pic.twitter.com/WCXb36MaOD

— MFH™ (@ManyFacedHeel) June 6, 2022